Microsoft has updated the Dev channel of the Edge browser with a build that was released to users of the Canary branch just a few days ago. Edge Dev 83.0.461.1 is notable for the ability to add all open tabs to a new collection, extension sync, and for Chromium 83 as its base.
After build 83.0.461.1 entered the Dev channel, it was superseded by build 83.0.467.0 in the Canary branch. The change log for the Dev update is as follows.
What's new in Microsoft Edge Dev 83.0.461.1
Added features
Improved reliability
Fixed a crash when closing the browser.
Fixed an issue where closing a tab sometimes crashes the browser.
Fixed an issue where installing an extension sometimes crashes the browser.
Fixed a crash when opening the Collections pane.
Fixed an issue where adding an item to a Collection sometimes crashes the browser.
Fixed an issue where switching profiles sometimes crashes the browser.
Fixed an issue where clicking the icon on the address bar to open the popup that shows more information about a website and what permissions it has sometimes crashes the browser.
Fixed an issue where the Time Trial mode of the surf game sometimes crashes the browser.
Fixed an issue where navigating to an intranet website sometimes causes a browser crash if IE mode is enabled.
Fixed an issue where trying to log into a website that uses the browser profile's credentials to automatically log in sometimes hangs the browser.
Fixed a hang when using Read Aloud.
Fixed an issue where DRM-protected video, like on Netflix, stutters when the stream's resolution changes.
Fixed an issue where the Apps management page sometimes crashes.
Changed behavior
Fixed an issue where the profile icon on a Taskbar shortcut to a specific profile sometimes shows the default avatar instead of the correct profile picture.
Fixed an issue where the ability to install a website as an app or pin it to the Taskbar is broken.
Fixed an issue where corrupted extensions aren't properly detected as corrupted.
Fixed an issue where opening an item from the History page's Recently Closed section doesn't remove it from that section.
Fixed an issue where tabs show up in the "Recently Closed" section of History even though the option to delete browsing data on exit is enabled.
Fixed an issue where clicking the link on the Favorites Bar to import favorites if none exist triggers the First Run Experience unexpectedly.
Fixed an issue where middle-clicking on the Collections button opens the Collections pane.
Fixed an issue where dragging and dropping certain types of images into a Collection fails.
Fixed an issue where the Collections pane doesn't immediately update its theme if it's open when the browser's theme is changed.
Fixed an issue where the dialog to save a payment card sometimes appears on the wrong tab if a tab is switched to quickly after entering payment information.
Fixed an issue where cookies sometimes are not properly saved in IE mode tabs.
Fixed an issue where the button to fix an issue that's preventing IE mode from launching sometimes doesn't fix it.
Fixed an issue where a website's ability to request geolocation information doesn't work in IE mode.
Known issues
Some users are seeing favorites get duplicated after we made some previous fixes in that area. The most common way this is triggered is by installing the Beta or Stable channel of Edge and then signing into it with an account that has already signed into Edge before.  Fixing this should be easier now that the deduplicator tool is available.  However, we've also seen duplication happen when running the deduplicator on multiple machines before either machine has a chance to fully sync its changes, so while we wait for some of the fixes we've made to come to Beta and Stable, make sure to leave plenty of time in between runs of the deduplicator.
After an initial fix for it recently, some users are still experiencing Edge windows becoming all black. UI popups like menus are not affected and opening the Browser Task Manager (keyboard shortcut is shift + esc) and killing the GPU process usually fixes it.  Note that this only appears to affect users with certain hardware.
Some users are seeing "wobbling" behavior when scrolling using trackpad gestures or touchscreens, where scrolling in one dimension also causes the page to subtly scroll back and forth in the other.  Note that this only affects certain websites and seems to be worse on certain devices.  This is most likely related to our ongoing work to bring scrolling back to parity with Edge Legacy's behavior, so if this behavior is undesirable, you can temporarily turn it off by disabling the edge://flags/#edge-experimental-scrolling flag.
There are some issues where users with multiple audio output devices sometimes don't get any sound from Edge. In one case, Edge becomes muted in the Windows Volume Mixer and unmuting it fixes it.  In another, restarting the browser fixes it.
Some users are unable to see screenshots in the feedback tool.  Once cause is that they have their media autoplay settings set to "Block", so turning the setting back to "Limit" or "Allow" should fix it.
At certain zoom levels, there is a noticeable line between the browser UI and the web contents.
---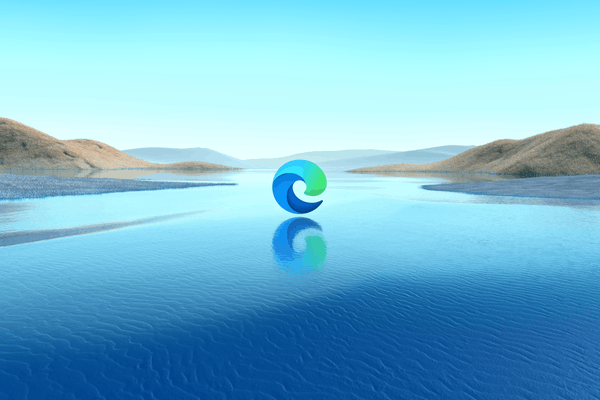 Microsoft Edge is now a Chromium-based browser with a number of exclusive features like Read Aloud and services tied to Microsoft instead of Google.
The stable version of Microsoft Edge Chromium is available to the public for a while. The browser has already received a few updates, with support for ARM64 devices in Edge Stable 80. Also, Microsoft Edge is still supporting a number of aging Windows versions, including Windows 7, which has recently reached its end of support. Check out Windows Versions Supported by Microsoft Edge Chromium and Edge Chromium latest roadmap. Finally, interested users can download MSI installers for deployment and customization.
---

For pre-release versions, Microsoft is currently using three channels to deliver updates to Edge Insiders. The Canary channel receives updates daily (except Saturday and Sunday), the Dev channel is getting updates weekly, and the Beta channel is updated every 6 weeks. Microsoft is going to support Edge Chromium on Windows 7, 8.1 and 10, alongside macOS, Linux (coming in the future) and mobile apps on iOS and Android.
---
Actual Edge versions
The actual versions of Edge Chromium at the moment of this writing are as follows:
You will find many Edge tricks and features covered in the following post:
Hands-on with the new Chromium-based Microsoft Edge
Also, see the following updates.
Support us
Winaero greatly relies on your support. You can help the site keep bringing you interesting and useful content and software by using these options:
If you like this article, please share it using the buttons below. It won't take a lot from you, but it will help us grow. Thanks for your support!