A new Dev channel build is now available to Windows Insiders. Much to users' surprise, it includes a ton of various interface changes and general improvements, including folders in the Start menu, Snap Bar, File Explorer tweaks, new touch gestures, updates to the Focus feature, and more.
Today's build comes from the NI_RELEASE branch. Microsoft noted that features it showcases are not tied to any specific feature update of Windows 11. Also, ARM64 devices currently don't see today's release. Microsoft will update them later.
What's new in Windows 11 build 22557
The Start menu now allows organizing the app icons into folders. To create a folder, simply drag an app on top of another. After that you can add more apps to that folder, and rearrange icons in it.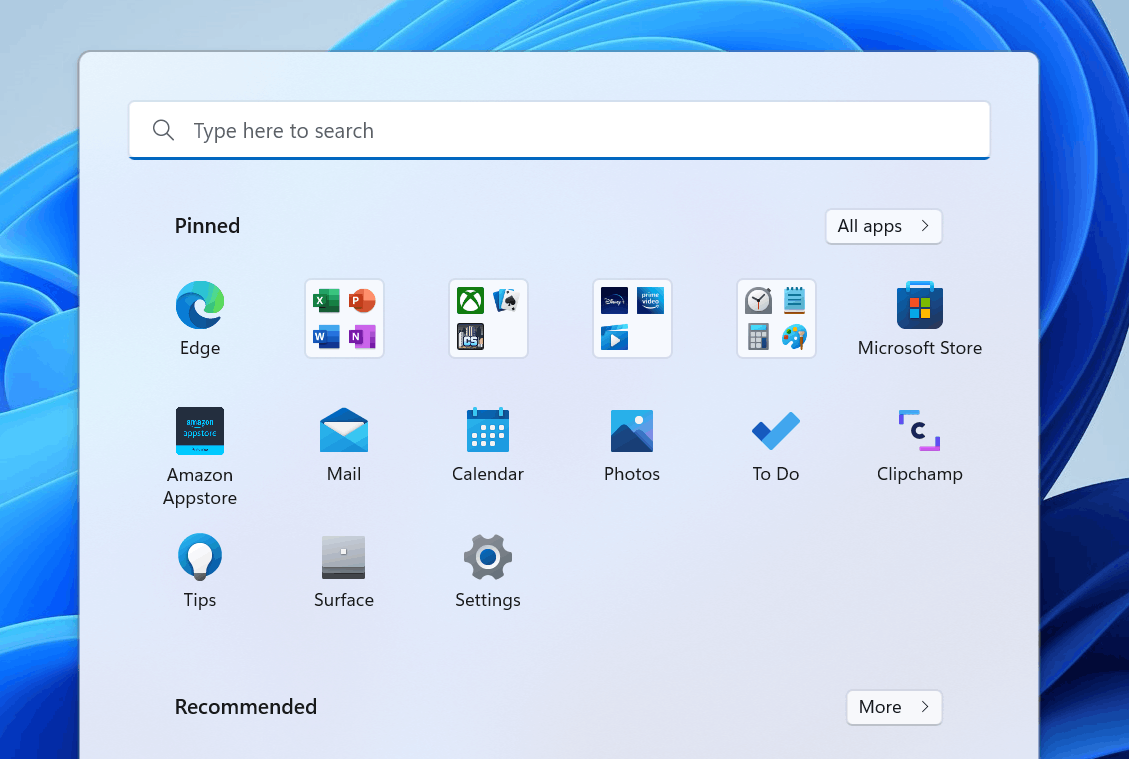 The ability to name and rename Start menu folders will become available in forthcoming builds.
Do Not Disturb and Focus
Do Not Disturb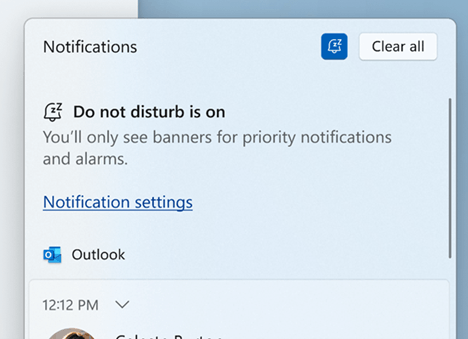 Another  novelty in this update is Do not disturb mode. It does exactly what you think: suppresses notifications. The feature can be enabled under Settings > System > Notifications. There you can also create custom rules to silence notification banners for specific periods of time. All the notifications that you missed during Do not disturb will be silently saved to the Notification Center.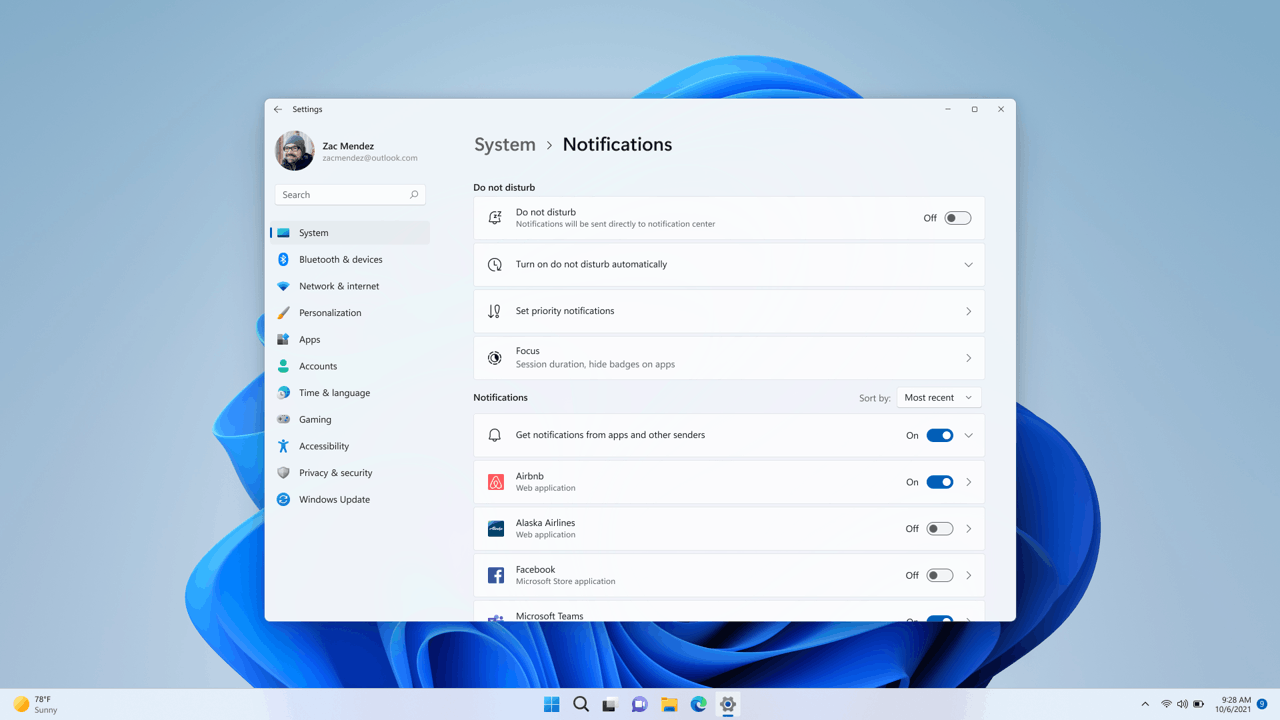 Focus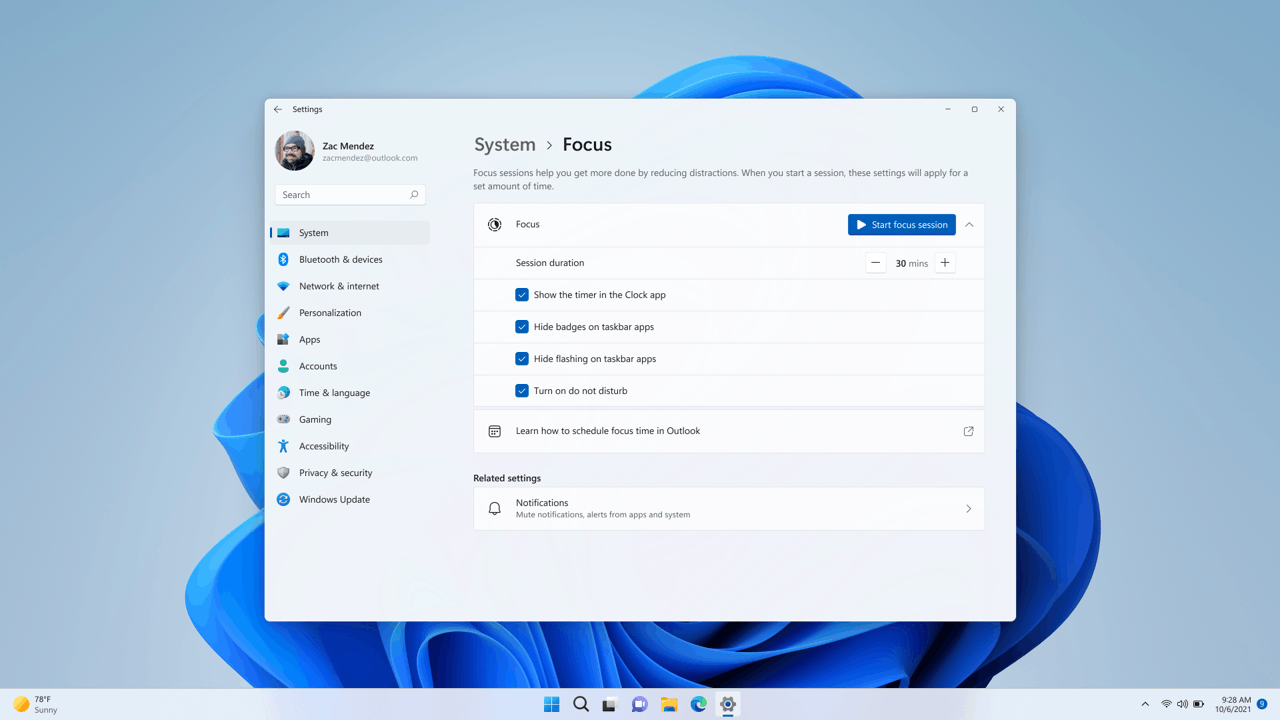 Focus is a distraction-free mode in Windows 11 which disables taskbar badges (notification counters) and taskbar flashing. It displays the focus timer on the screen, and enables Do not disturb.
Focus in Windows integrates with focus sessions in the Clock app, so you can play calming music and see a task list from Microsoft To-Do. When your focus session ends, you will receive a notification letting you know your focus time has completed. You can personalize your focus experience (Settings > System > Focus).
Live Captions
This new feature reminds of the Live Captions feature of YouTube. It works in a similar way. The operating system can generate captions for any content with audio. It can show captions at the top or bottom of the screen, or in a floating resizable window. Also, Live Captions can be enabled for microphone audio during conversations with your friends and colleagues.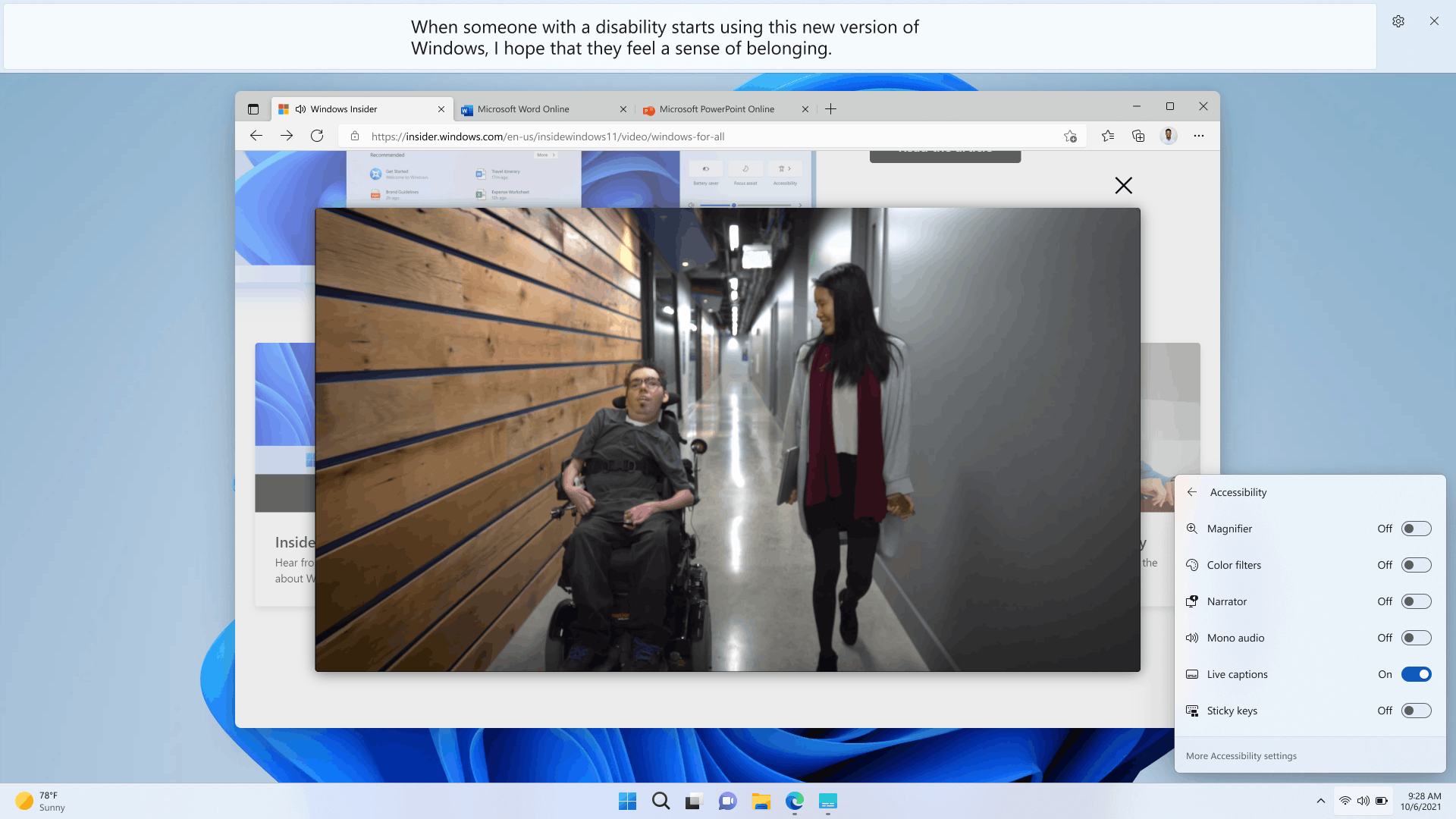 The hotkey to enable Live Captions is WIN + Ctrl + L. There is also a button in quick actions (Win + A).
File Explorer and Taskbar
File Explorer now allows pinning files to Quick Access in addition to folders. This allows opening your frequently used files with a single click. Pinned files will appear in a new section above Recent files in Quick Access.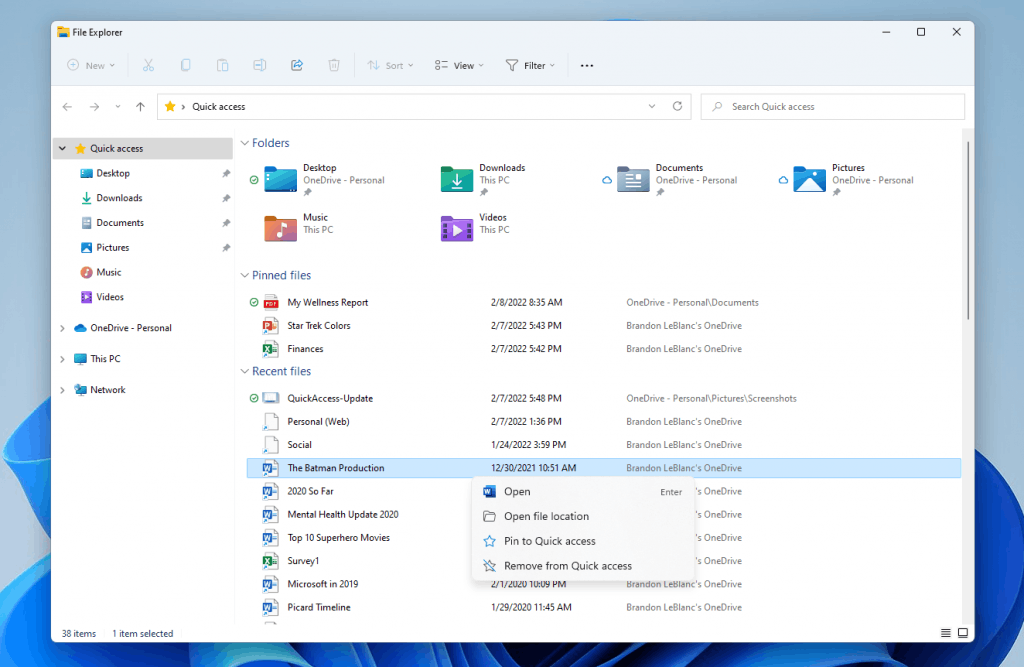 File Explorer will also include pinned and recent files from OneDrive if you are signed with a Microsoft Account. Unpinning them in File Explorer will make them unpinned in OneDrive/Office.com/Teams/SharePoint.
One more change to the File Explorer app is even tighter integration with OneDrive. You can now see the quota and sync status without having to leave File Explorer.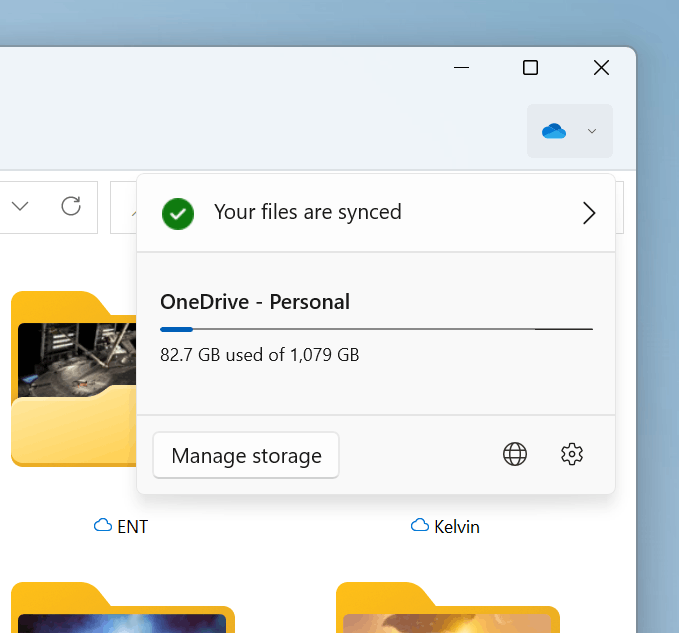 If you have the  Outlook Desktop Integration installed, you can now directly compose a new email message when sharing a file from File Explorer.
Also, File Explorer can now show previews of items within folders.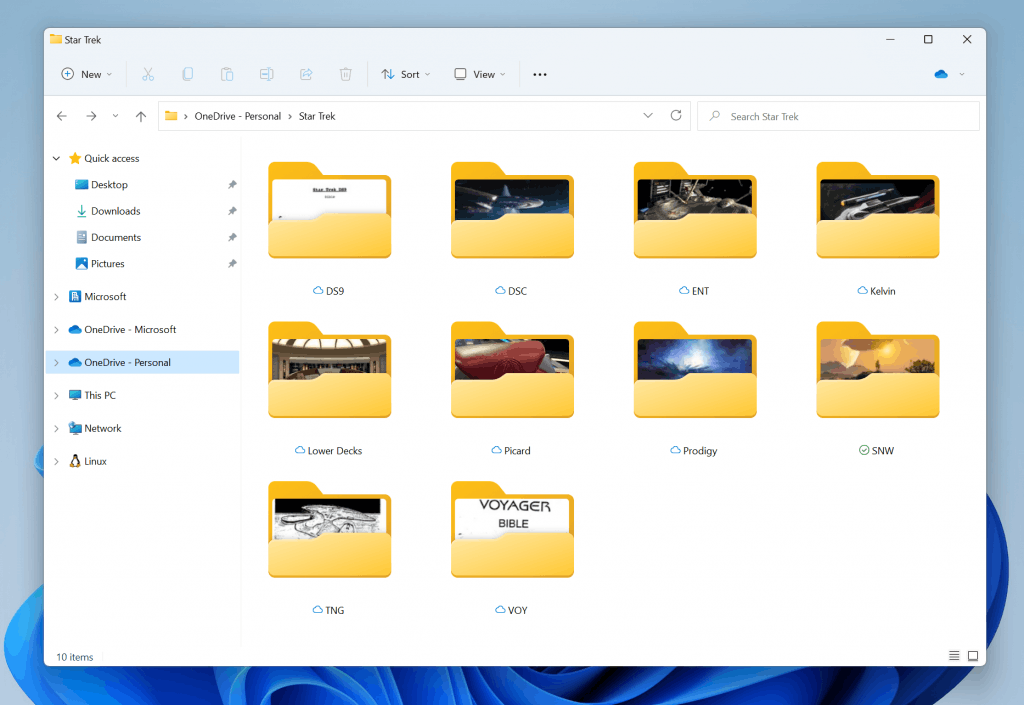 You can finally drag and drop files to the taskbar to open them in apps. Also, you can now quickly drag and drop files between app windows, by hovering over apps in the taskbar to bring their windows to the foreground. Another addition is the ability to quickly pin apps to the taskbar by dragging them from the Start menu to the taskbar area. Finally, by dragging a file to the rightmost corner of the tasbkar you will put it to the Desktop.
For shared app windows via Teams during a call, there is now a clear indication by a colored border.

The Quick Action buttons (Win + A) are now include an option to quickly change the display color profile.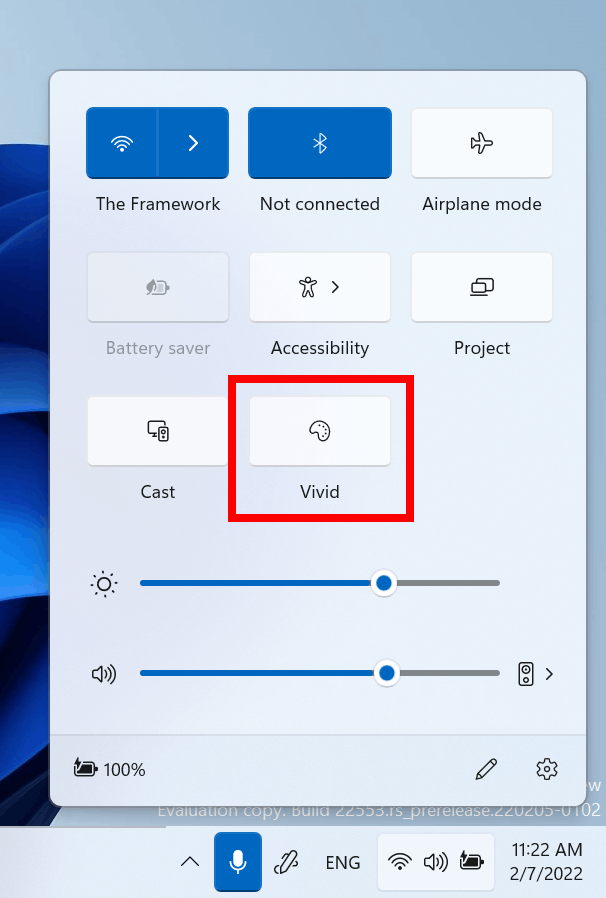 Finally, when casting your screen to a wireless display, Windows 11 will show a new cast icon in the taskbar notification area. Clicking the icon will open the Cast Quick Settings where you can quickly stop casting if needed.

More improvements to come to this feature.
Appearance
Starting in build 22557, Windows 11 will use Mica acrylic effect for titlebars. The following screenshot shows how it looks with the Run dialog.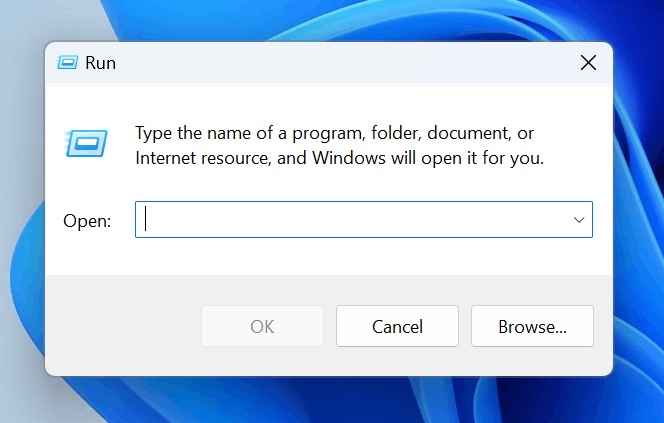 The accessibility flyout on the login screen now also matches the Windows 11 design principles.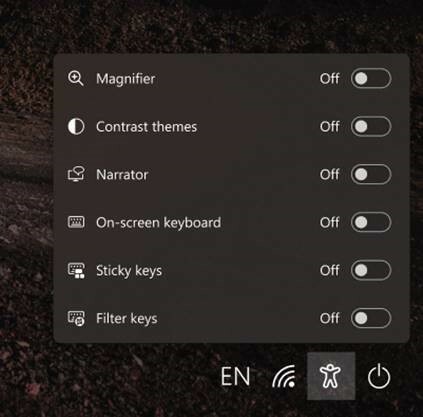 Setup
Similar to Windows 11 Home edition, Windows 11 Pro edition now requires internet connectivity. If you choose to setup device for personal use, MSA will be required for setup as well. You can expect Microsoft Account to be required in subsequent WIP flights.
New Touch Gestures
This build includes 5 new touchscreen gestures that make navigating Windows 11 easier and faster:
Swipe in from the middle of the taskbar to open the Start menu and swipe down to close it.
Swipe between Pinned/All apps and Recommended/More on Start: Within Start, swipe right to left from Pinned to get to All apps and left to right to get back to Pinned. The same gesture works for Recommended/More.

Swipe in from the bottom right edge of the taskbar to bring up quick settings and swipe down to close them.

Updated the opening and closing animation of the Notification Center to be more responsive and follow the movement of your finger.
In full-screen apps and touch-oriented games (such as Solitaire), pay attention to the gripper that appears when you swipe from the edges of the screen. This feature is designed to keep you in the app if you accidentally swipe near the edge of the screen. If you need to access the content, then swipe the gripper again to grab it.
Snap Layouts & Snap Bar
Added a new window snapping helper that work great with both touch and mouse. To try it out, drag any window to the top of the screen to open the Snap bar. Then drag the window over the desired layout thumbnail area to snap it. After that, the snap layout assist will help you with arranging the remaining windows.
More sustainable power settings and recommendations
The default values for Sleep and Screen off have been updated to reduce energy consumption, and carbon emissions, when PCs are idle. Windows 11 will also show power saving recommendations to help reduce carbon emissions to those with Sleep and Screen off set to Never.
The change in default values will only be seen by users who install this or future builds of Windows 11 from scratch.
Task Manager Redesign & Efficiency Mode
Build 22557 featured the updated design of Task Manager to match the new Windows 11 design principles. This includes a new hamburger style navigation bar and a new settings page. A new command bar on each page gives access to common actions. The app finally follows the system theme and supports its both light and dark variants.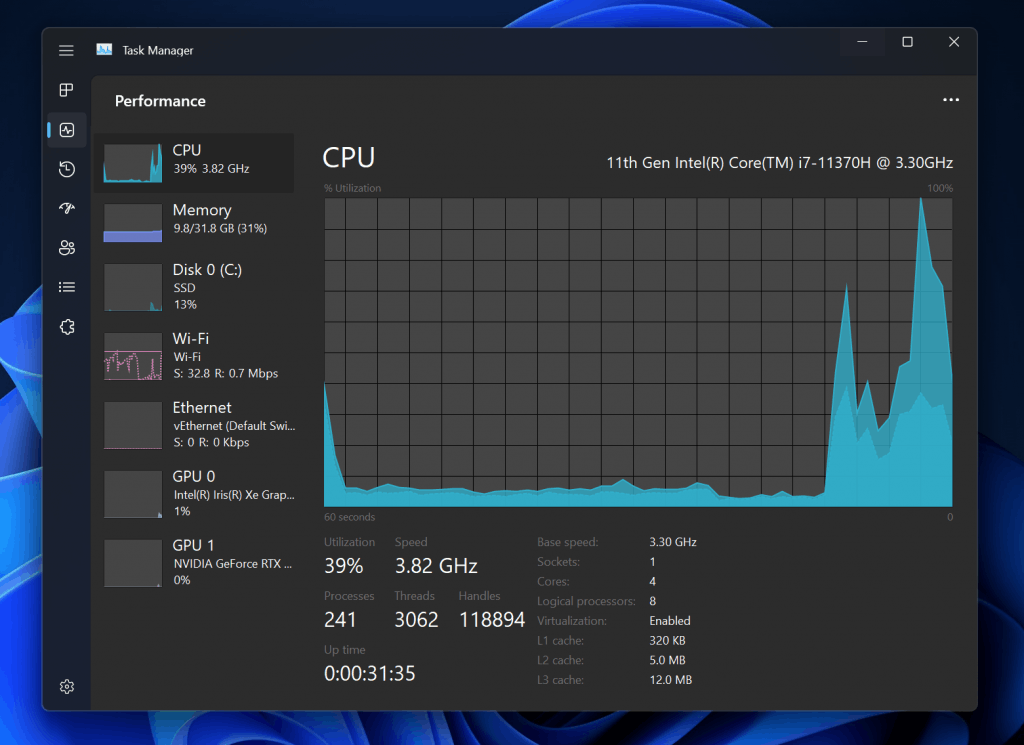 Last April, Microsoft was experimenting with the Eco Mode feature in the Task Manager. This feature is now back under a new name, Efficiency Mode. This feature will be useful if an application consumes a lot of resources and you want to limit it in such a way that the system gives priority to other applications. This will result in improved system response and improved energy efficiency.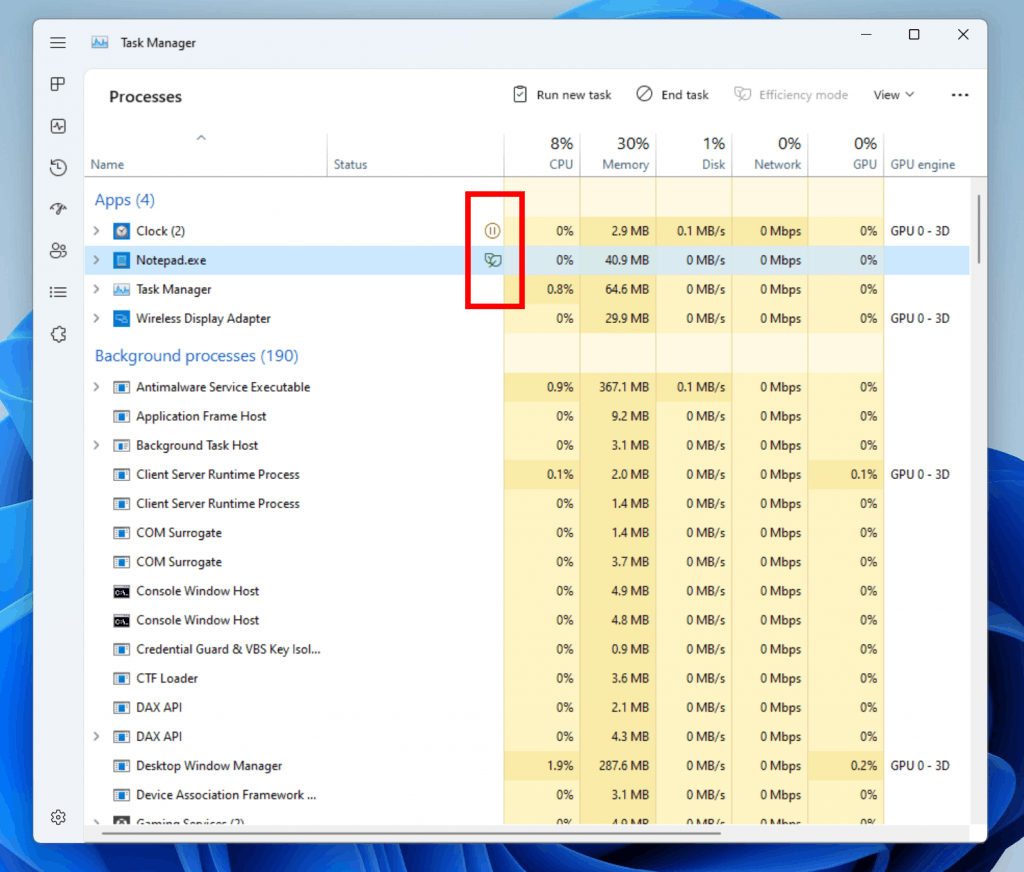 To apply the Efficiency Mode, click the button on the command bar on the Processes page or use the right-click context menu. You can only apply a mode to one process, not to the entire group. If the parameter is not available, then this process is critical for Windows, which means that it can affect the performance of the OS. Processes for which the mode is applied will be marked with a new leaf icon. Paused processes will now use the pause icon.
Besides, there are more changes in this release, including more minor fixes, and a few novelties like new Narrator command, Edge improvements, and a set of PowerShell commands to manage languages in Windows 11. Refer to the official announcement to learn more.
Support us
Winaero greatly relies on your support. You can help the site keep bringing you interesting and useful content and software by using these options:
If you like this article, please share it using the buttons below. It won't take a lot from you, but it will help us grow. Thanks for your support!