How to Disable Web Search in Taskbar in Windows 10 Version 2004
Windows 10 has a search box in the taskbar, which can be used to launch Cortana and perform the search by keyboard or by voice. Once you type something in the search box on the Windows 10 taskbar, search results show but web search results are mixed with local search results, Store apps and content from Bing. Here is how to disable the Internet and Store apps from being searched via the taskbar.

RECOMMENDED: Click here to fix Windows errors and optimize system performance
In Windows 10 versions prior to April 2018 Update version 1803, it was relatively easy to get rid of the web search feature. Depending on the OS version, there was an option in Cortana, a Registry tweak, or something like that. Regardless of the version, you could enforce the Group Policy option to disable web search.
This has changed in Windows 10 version 1803. Intentionally or not, Microsoft has broken the Group Policy tweaks. However, Windows 10 version 1803 had its own, unique tweak that could be used to disable of the web search feature.  
Finally, in Windows 10 version 2004 everything above has stopped working. Microsoft has updated the Search feature, so it no longer respect the mentioned options.
As a workaround, Windows enthusiasts have created a PowerShell script that blocks the online search with Windows Firewall, so it operates in offline mode.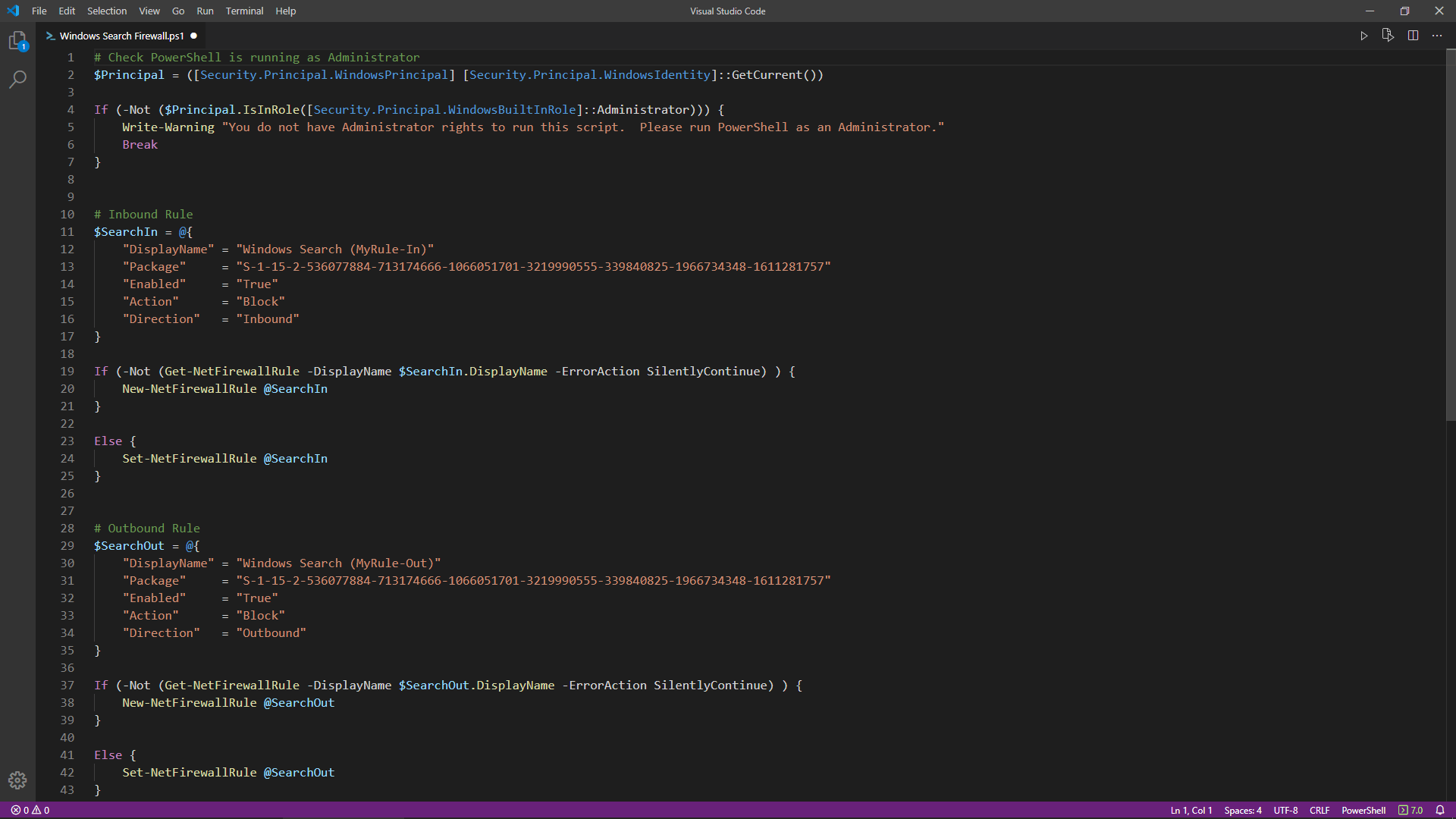 To Disable Web Search in Taskbar in Windows 10 Version 2004,
Download the following script: Download Script. Courtesy of @DefinitelyYou.
Extract it from the ZIP archive and unblock the PS1 file.
If required, Change the execution policy to run unsigned scripts.
Type the full path to your PS1 file in the PowerShell console running as Administrator, and hit the Enter key.
You are done! The Search process will be prevented from connecting to the Internet. The following screenshots demonstrate the web search feature disabled.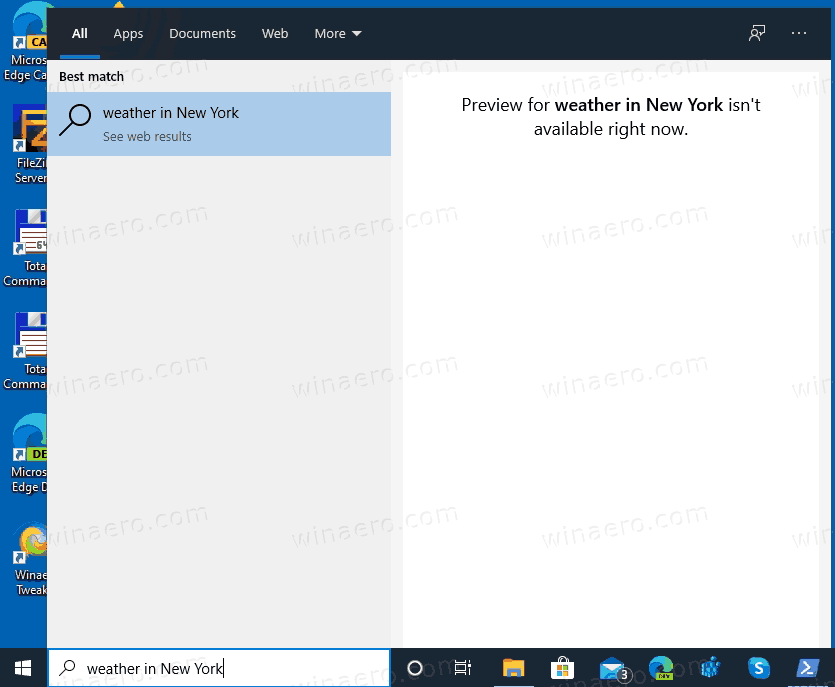 According to the author, this script adds the rules to the normal machine Windows Firewall rules ("PersistentStore"). However, even though it's adding them to the normal machine firewall rules – instead of Group Policy firewall rules ("LocalHost", which have a higher priority) – they should still have priority over the "Allow" rules Windows adds to the firewall due to "Block" rules having a higher priority over "Allow" rules.
Undo the change
Click on the icon Firewall & network protection.
On the next page, click on the link Advanced settings.
Click on Inbound Rules on the left.
Delete the "Windows Search (MyRule-In)" from the inbound rules.
Now, click on Outbound Rules on the left.
Delete the "Windows Search (MyRule-Out)" from the outbound rules.
That's it.
RECOMMENDED: Click here to fix Windows errors and optimize system performance