Almost all of my latest Winaero apps have separate builds for 32-bit  and 64-bit Windows. There are several reasons to provide separate 32-bit and 64-bit builds but it's mainly due to Windows compatibility - many times a 32-bit app does not work correctly in 64-bit Windows.
Sometimes, users of my apps get confused which version they should use, because they can't tell if they are running 32-bit Windows or 64-bit. Actually, it is very easy to detect.
RECOMMENDED: Click here to fix Windows errors and optimize system performance
1. Open the File Explorer application.
2. Right click on This PC and choose "Properties" from the context menu.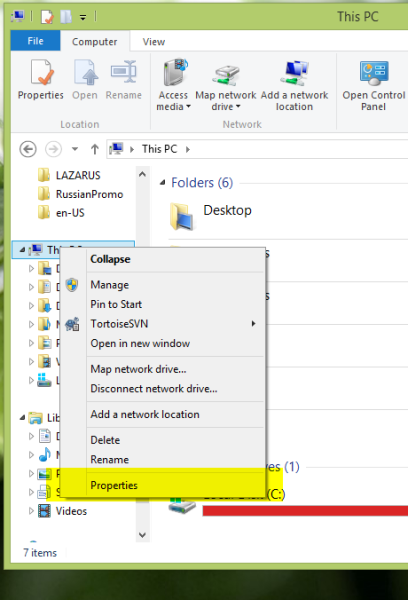 The "System" Control Panel will appear on the screen
3. Under the "System" section, you'll see which version you are running: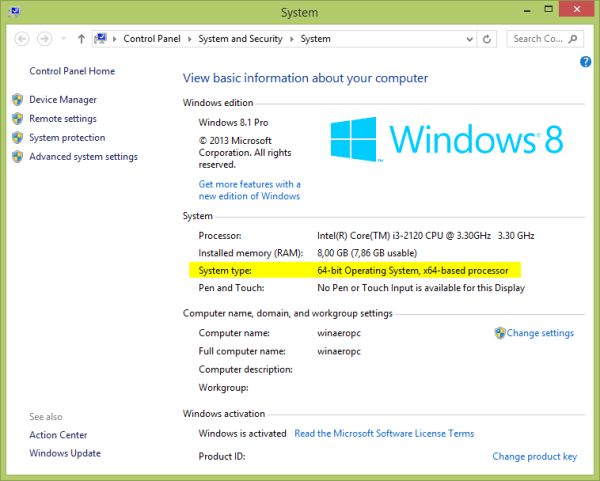 Bonus tip: How to determine if you are running 32-bit Windows or 64-bit using the command prompt
There are two ways to determine it.
First, you can try the systeminfo command. You will see the required info in its output: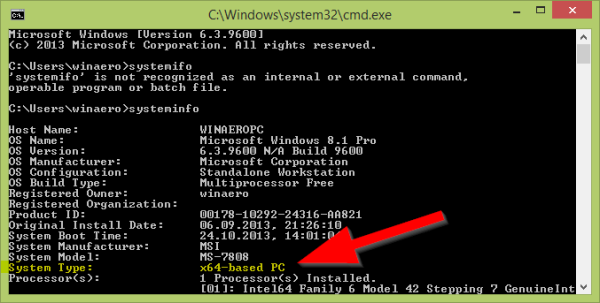 The second option is the output of the set command. Run it and look for (x86) variables like ProgramFiles(x86), CommonProgramFiles(x86) and so on. 32-bit Windows does not have them.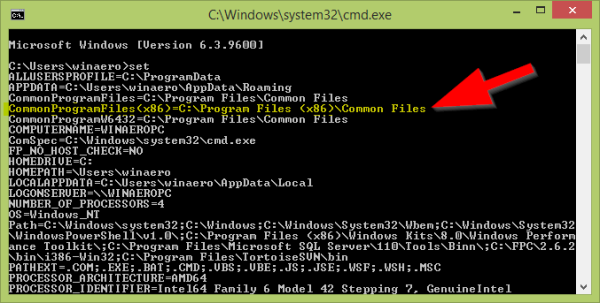 Note: You can see in various articles that authors refer to Windows x86 and Windows x64.
Windows x86 stands for 32-bit Windows version.
Windows x64 stands for 64-bit Windows version.
Don't be confused.
RECOMMENDED: Click here to fix Windows errors and optimize system performance