As you may already know, Windows 10 Insider Preview includes a set of "hidden" feature which are not accessible to regular users. Usually, the OS includes features that are not finished or can cause some unexpected behavior. A free open source tool, Mach2, developed by Rafael Rivera, allows unblocking them.
RECOMMENDED: Click here to fix Windows errors and optimize system performance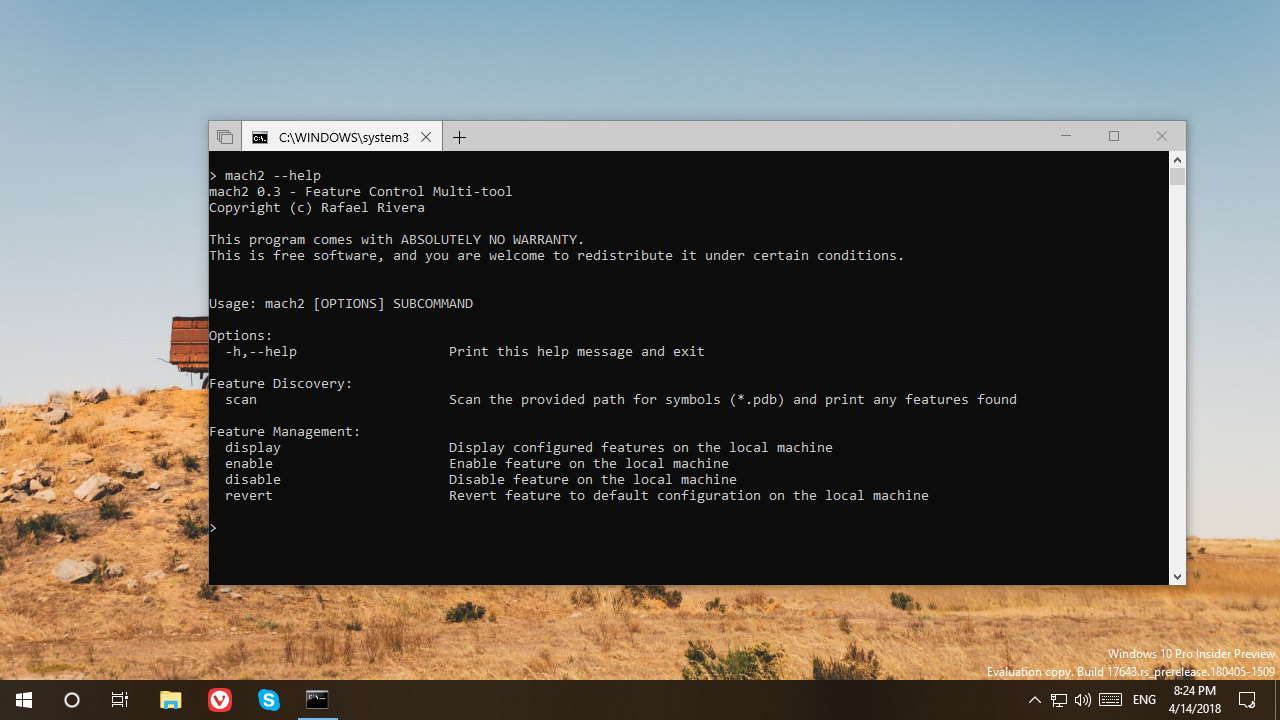 Here is the description from the author:
Feature Control is a system used to gate off new and unfinished features from production users in production code. The latter bit is important; it helps teams – like the Notepad team – safely work on changes in a constantly evolving master codebase, reducing costly integration efforts and boosting transparency. Teams needing to work with this pre-production code can easily flip a switch on their Windows machines – like Feature_FluentNotepadWorkForMaryJo. Everyone else, however, would continue to use production code and be none the wiser.

This is where Mach2 comes in.

Mach2 manages the Feature Store, a core component of Feature Control, where these switches live. It can display which features are enabled or disabled on a machine. It can also assist with the discovery of interesting features to flip on and off.
The application can be downloaded from the GitHub web site. It is a command line application which supports the following options:
mach2 --help - Show all available options and commands.
mach2 scan <directory to scan>  -  Scan a directory for *.pdb files to reveal new features.
mach2 display - Displays enabled, disabled, and defaulted feature IDs.
mach2 enable <ID> - Enable a specific feature.
mach2 disable <ID> - Disable a specific feature.
While the software is very useful, it is very inconvenient to work with IDs of features. You see what this or that features does, because there are no descriptions available. Also, some of the features may not appear in the GUI until you reboot the OS. Finally, enabling some incomplete feature may brick your PC and you will end with reinstalling the OS.
Source: Thurrott.
RECOMMENDED: Click here to fix Windows errors and optimize system performance