Microsoft today released a major update for modern PowerToys. The app version 0.16 comes with new tools, including ImageResizer, Window Walker (Alt+Tab alternative), and SVG and MarkDown (*.md) file preview for File Explorer.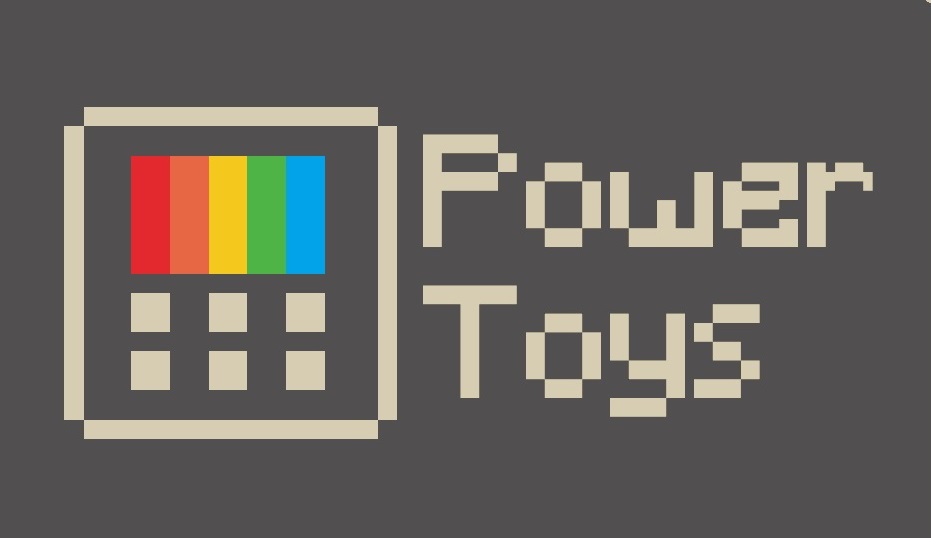 You may remember PowerToys, a set of tiny handy utilities which were first introduced in Windows 95. Probably, most users will recollect TweakUI and QuickRes, which were really useful. The last version of the classic PowerToys suite was released for Windows XP. In 2019, Microsoft announced that they are reviving PowerToys for Windows and making them open source. Windows 10 powertoys obviously are completely new and different, tailored for the new operating system.
Windows PowerToys 0.16
The key changes of this release include.
FancyZone improvements
Multi-Monitor improvement: Zone flipping switching now works between monitors!
Simplified UX: Removed layout hot-swap and flashing feature due to need to improve multi-monitor support
New Utilities
Markdown Preview pane extension
SVG Preview pane extension
Image Resizer Window Shell extension
Window Walker, an alt-tab alternative
Image Resizer
Image Resizer is a Windows Shell Extension for quickly resizing images. With a simple right click from File Explorer, resize one or many images instantly.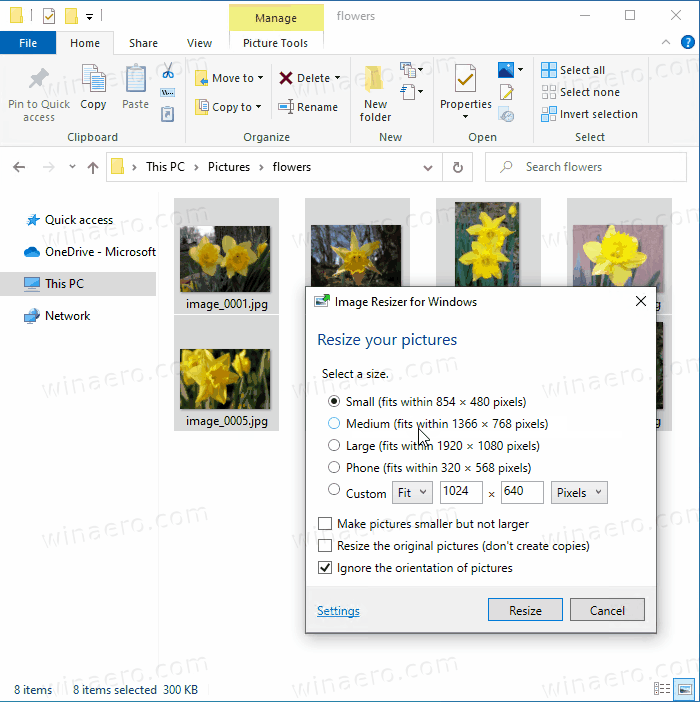 Image Resizer also allows you to resize images by dragging and dropping your selected files with the right mouse button. This allows you to save your resized pictures in another folder.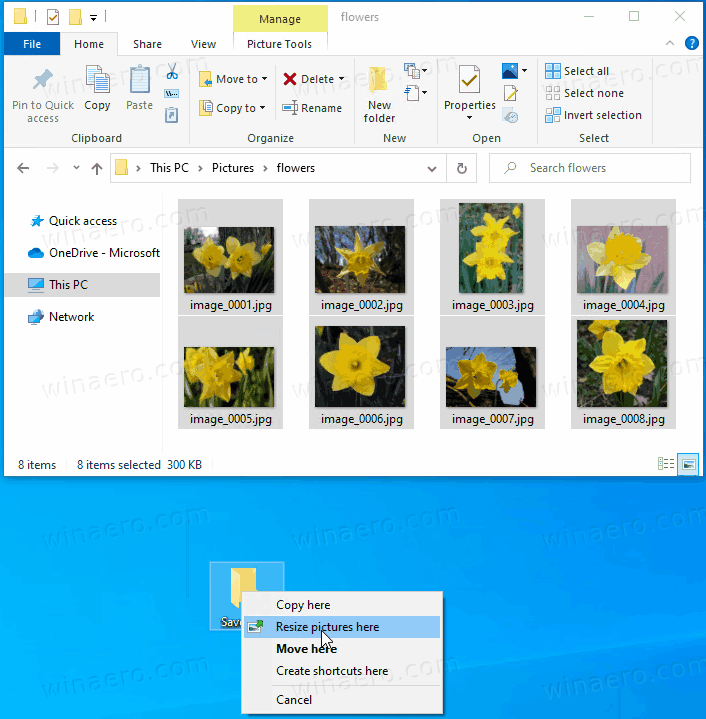 Image Resizer allows the user to configure the following settings:
Sizes: The user can add new preset sizes. Each size can be configured as Fill, Fit or Stretch. The dimension to be used for resizing can also be configured as Centimeters, Inches, Percent and Pixels.
Encoding: The user can change the fallback encoder (the one it uses when it can't save as the original format) and modify PNG, JPEG and TIFF settings.
File: The user can modify the format of the file name of the resized image. They can also choose to retain the original last modified date on the resized image.
Window Walker (Text based alt-tab alternative)
Window Walker is an app that lets you search and switch between windows that you have open, all from the comfort of your keyboard. As you are searching for an app, you can use the keyboard up and down arrows to see an Alt-Tab style preview of the windows. In the future, this will be merged into the Launcher project.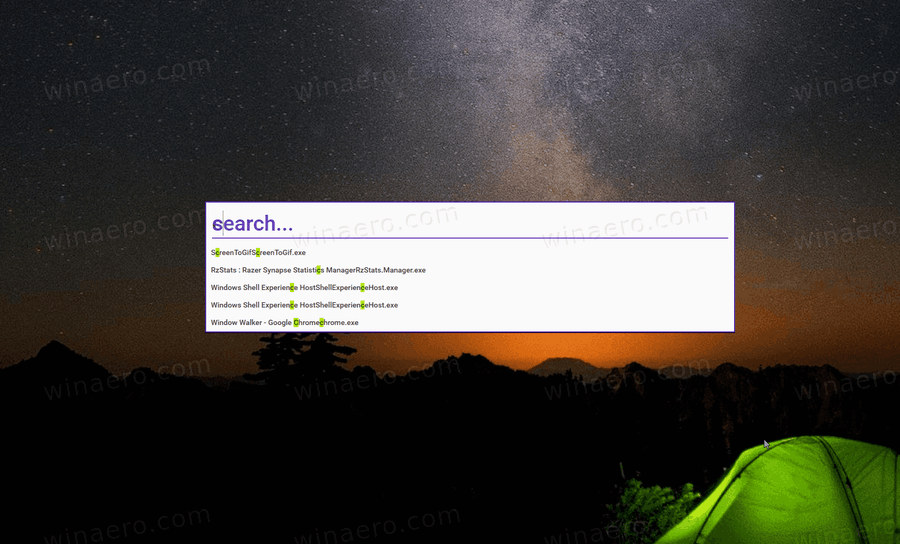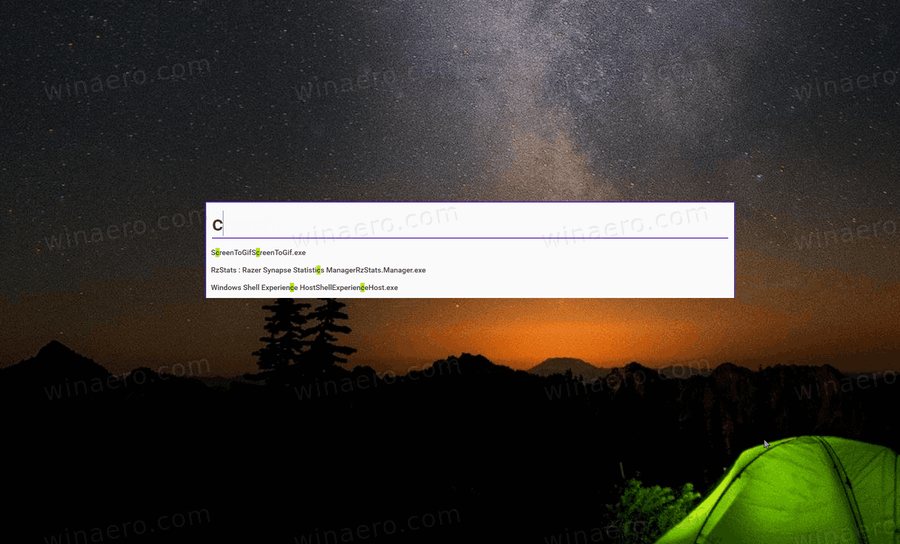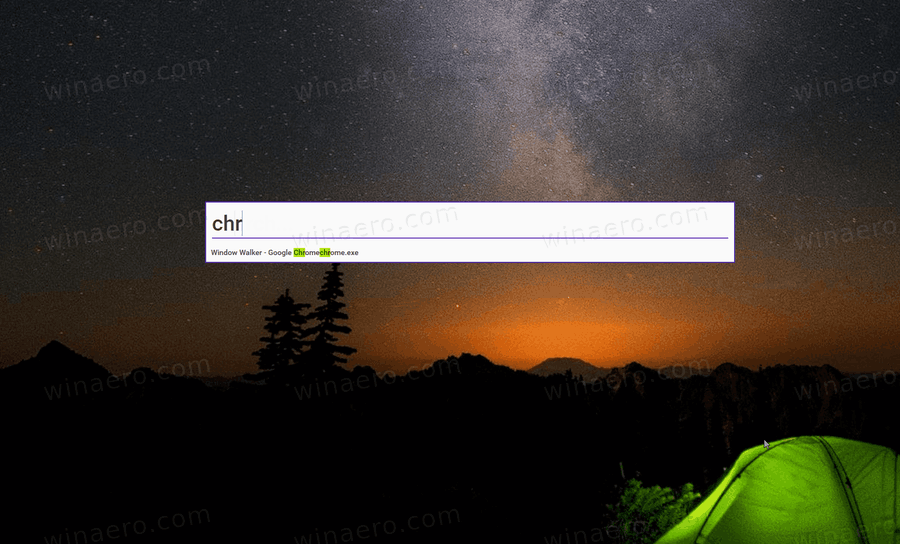 File Explorer (Preview Panes)
File Explorer add-ons right now are just limited to Preview Pane additions for File Explorer. Preview Pane is an existing feature in the File Explorer. To enable Preview Pane in File Explorer, you just click the View tab in the ribbon and then click "Preview Pane".
PowerToys will now enable two types of files to be previewed:
Markdown files (.md)
SVG (.svg)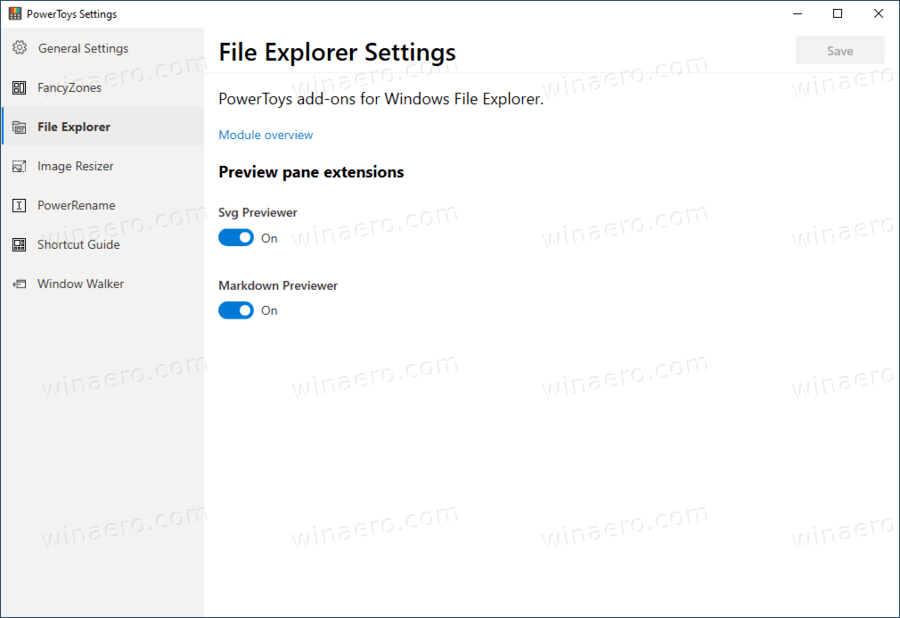 Download PowerToys 0.16
You can download the app from its Releases page on GitHub:
Available Tools
As of now, Windows 10 PowerToys include the following apps.
PowerRename -  a tool that is intended to help you rename a large number of files using various naming conditions like search and replace a portion of the file name, define regular expressions, change letter case, and more. PowerRename is implemented as a shell extension for File Explorer (read plugin). It opens a dialog box with a bunch of options.
FancyZones - FancyZones is a window manager that is designed to make it easy to arrange and snap windows into efficient layouts for your workflow, and also to restore these layouts quickly. FancyZones allows the user to define a set of window locations for a desktop that are drag targets for windows. When the user drags a window into a zone, the window is resized and repositioned to fill that zone. 

Windows key shortcut guide - The Windows key shortcut guide is a full screen overlay utility that provides a dynamic set of Windows key shortcuts that are applicable for the given desktop and currently active window. When the Windows key is held down for one second, (this time can be tuned in settings), an overlay appears on the desktop showing all available Windows key shortcuts and what action those shortcuts will take given the current state of the desktop and active window. If the Windows key continues to be held down after a shortcut is issued, the overlay will remain up and show the new state of the active window.
Image Resizer, a Windows Shell Extension for quickly resizing images.
File Explorer - a set of addons for File Explorer. Currently includes two Preview Pane additions to show contents of *.MD and *.SVG files.
Window Walker is an app that lets you search and switch between windows that you have open, all from the comfort of your keyboard.
What's next
The team has revealed a roadmap for version 1.0 launch in September, 2020. It includes:
Elevator Pitch / Narrative, a PowerToy is a utility that helps an end user to do a task faster. Batch renaming files, rotating / resizing an image quickly tweaking a monitor display setting, being able to mount an ISO, robustly copying a file from one place to another.
Goals:
Quickly iterate and test new functionality that blocks Power users such as developers from adopting Windows
Have functionality be designed in a way where the code could migrate back into Windows
PowerToys uses public APIs only.
Non-goals:
Create a custom shell for Windows
Full transition to new UX
New utilities for v1
Quick Launcher (#44)
Keyboard Remapper (#6)
Support us
Winaero greatly relies on your support. You can help the site keep bringing you interesting and useful content and software by using these options:
If you like this article, please share it using the buttons below. It won't take a lot from you, but it will help us grow. Thanks for your support!