Today, Microsoft officially released Windows 11. For some devices, it will appear in Settings > Windows Update. But on most PCs, you'll have to manually install the new OS from a USB stick. But should you do it?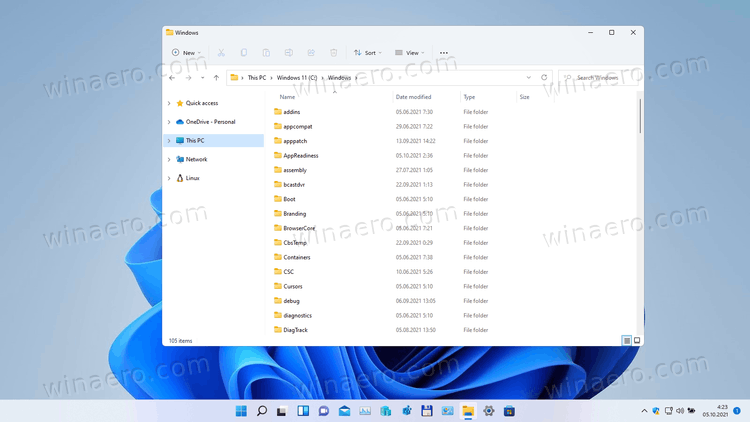 Upgrading from Windows 10 to Windows 11 is free. In the coming months after the release, Windows 11 will become available via the Windows Update for eligible computers and laptops. Check out how to find out if your PC is compatible with Windows 11. Microsoft claims that the newest OS will only appear in Windows Update for existing PCs in early 2022.
If you want to update today, just download and use the Windows 11 Setup Assistant or Media Creation Tool from the official Microsoft page. There are a few more options available, including an ISO image. Learn more about the upgrade process: How to upgrade to Windows 11 from Windows 10.
Many modern computers and laptops allow you to install Windows 11. You can install it from a USB flash drive. You may not need to modify or customize the installation media to do this. Despite the hardware requirements, which include at least 8th Gen Intel or AMD Zen 2 processors, an older processor will allow you to continue with the installation. But this may vary.
Windows 11 stills accepts keys from Windows 7, 8, 8.1 and Windows 10. They can also be used for a clean install of Windows 11. However, if you have a Windows 10 digital license connected to your Microsoft account, the system will be activated automatically after you go online.
After installing Windows 11, you have 10 days to return to Windows 10. You can do this in "Settings" > "System" > "Recovery".
So, if you're in doubt about whether you should upgrade to Windows 11 or stay on Windows 10, here are the pros and cons.
Should you upgrade to Windows 11 or not
Let's see when it is a good idea to postpone the update, and when you should install it despite its known issues.
When to upgrade to Windows 11
You need the most recent version of the system for some tasks. For example, you are testing some apps, or you are covering Windows like I do on this site.
You find the new design of Windows 11 great, so you need it on your computer as soon as possible.
You are great at troubleshooting, and you are ready to wait for issue solutions coming from Microsoft.
You are always installing the most recent software. However, in this case you are most likely already a Windows Insider, and you run some Preview build from the Dev channel.
You need some of the fixes that Microsoft added to the newest OS after 1.5 years of development and testing in the Dev and Beta channel.
Things that may stop you from upgrading
When a new Windows version hits the market, it usually contains bugs. They may or may not be known. Despite the Windows Insider program and internal testing, issues are always there.
Some of your hardware may have compatibility issues. The PC Health check tool and Windows 11 Upgrade assistant may not report them. There are hundreds of hardware configurations which are impossible to test at Microsoft and its patners. If you are a causal user who is not ready to solve these kinds of issues, it is definitely better to not rush to the update.
Windows 10 will be supported until October 2025, so you can safely stay with it for long if it does its work perfectly for you.
If you switch to the new OS, you should retrain your muscle memory. Some Windows 11 defaults could be unwanted. The centered taskbar and Start menu, the new File Explorer with compact context menus, the missing taskbar context menu are just a few examples. And yes, these changes include some minor but annoying bugs!
In my personal opinion, there is no single feature in Windows 11 that you can't live without. Besides the new design, I see nothing revolutionary or feature-wise changed. Well, there are some improvements in window management, but they don't play an important role to me.
Summary
If the stability of the OS is what you really need, here are my personal suggestions.
Wait for Microsoft to prepare Windows 11 for broad deployment. By that time, everything annoying and critical will be resolved. This process may take from a couple of months to half a year.
 If your device is compatible with Windows 11, wait for Microsoft to make Windows 11 available via Windows Update for your computer. There is no reason to be an early adopter and go looking for trouble, unless you are an advanced user.
If your device isn't listed compatible in the PC Health Check tool, but is capable of running Windows 11 (and you are desperate to try it), install it a bit later, in a few months. Just give Microsoft time to improve hardware compatibility. Also, you should not wait for a newer Windows 11 stable release, as it can introduce more stricter hardware requirements.
Note: You can bypass hardware limitations and install Windows 11 on unsupported devices by following these manuals:
In conclusion, I ask readers to share their thoughts on this and the reasons for or against upgrading to Windows 11 in the comments.
Support us
Winaero greatly relies on your support. You can help the site keep bringing you interesting and useful content and software by using these options:
If you like this article, please share it using the buttons below. It won't take a lot from you, but it will help us grow. Thanks for your support!