If you use the Remote Desktop for iOS app, there is an update for you in the App Store. Version 10.2.4 is rolling out to all supported devices.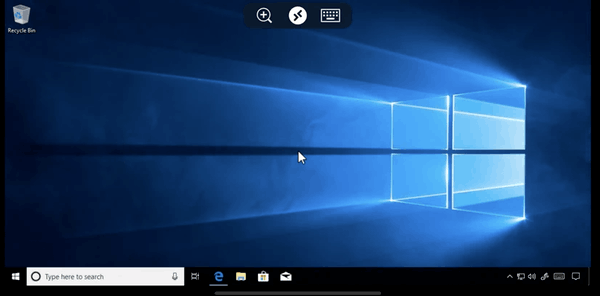 The developers focused their efforts primarily on the connection bar, which appears during a remote connection session and contains buttons for managing a remote computer. You can now collapse this bar by moving it to one of the four corners of the screen. On iPads and iPhones with bigger screens, users can dock the connection bar to the left or right edge.
Also, there is a new tap-and-hold gesture that reveals a zoom slider. To access it, press and hold the magnification button on the connection bar. Do note that you can use this slider with both touch and pointer mode.
In addition to the new features and improvements, Remote Desktop 10.2.4 comes with several bug fixes. The app now validates a PC name to ensure that there are no illegal characters. The validation happens both when editing an existing connection or adding a new one. Also, the developers addressed an issue where the UI would stop resolving a workspace name during the subscription.
Remote Desktop 10.2.4 is available for all iPhones and iPads that support iOS / iPadOS 13 and newer. You can download it from App Store using this link. Before using this app, make sure to enable Remote Desktop in Windows 10 on you computer.