The upcoming version of Linux Mint 18.3 is in active development. A new post on the official blog reveals a number of nice improvements which are coming to the OS. These include a refined user interface for the On-screen keyboard app along with GNOME Online Accounts support, and more.

Cinnamon is Linux Mint's flagship desktop environment. Started as a Gnome fork, it is now fully independent.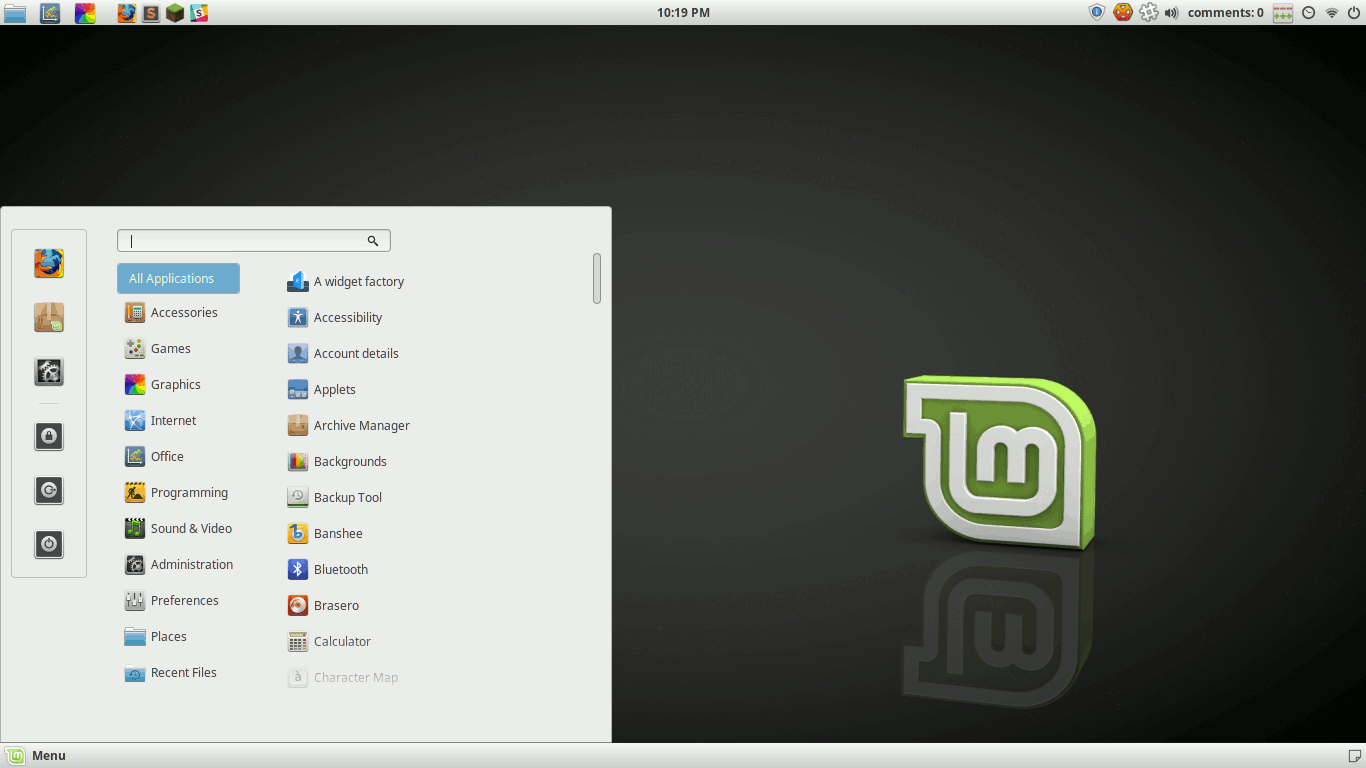 In the upcoming Cinnamon 3.6 desktop environment, its developers have implemented a special change in the On-screen keyboard app.
Developers have described it as follows:
First, the size and position of the on-screen keyboard are now configurable. You can place it on top or at the bottom and it can take half, a third or a quarter of your screen. We've also reviewed a couple of things when it comes to ons-creen keyboards in general. We fixed AT-SPI support (the ability for the Cinnamon keyboard to pop up automatically when you focus on a text entry) and we patched both Onboard and Cinnamon for them not to interfere with each others anymore (which means you'll be able to use the Cinnamon onscreen keyboard without onboard getting in the way, but you'll also be able to use onboard in Cinnamon if you want).
GNOME Online Accounts Support in Cinnamon.
Cinnamon 3.6 supports GNOME Online Accounts. Among other things, this support makes it possible to browse Google Drive and OwnCloud in Nemo.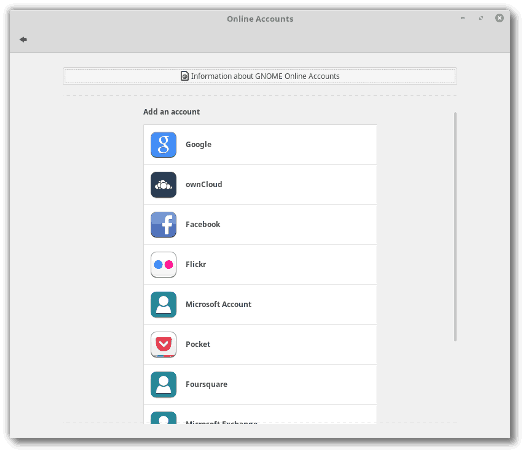 The Cinnamon version of Linux Mint 18.3 will ship with the libinput driver. Cinnamon 3.6 now fully support both Synaptics and Libinput and ships with an "automatic" configuration which adapts well to most touchpads no matter which driver you're using.
Flatpak Support
Flatpak (formerly xdg-app) is a software utility for software deployment, package management, and application virtualization for Linux desktop computers. It provides a sandbox environment in which users can run applications in isolation from the rest of the system. Flatpak  support will allow installing bleeding-edge app version in Linux Mint. Flatpak packages come with all the required dependencies for the app, so you don't need to recompile the sources or look for a DEB package to install the most recent app version.
Linux Mint 18.3 will ship with Flatpak installed and configured by default to point to two Flatpak repositories, called "remotes": Flathub and gnome-apps.
A new section was added to the Software Manager for Flatpaks.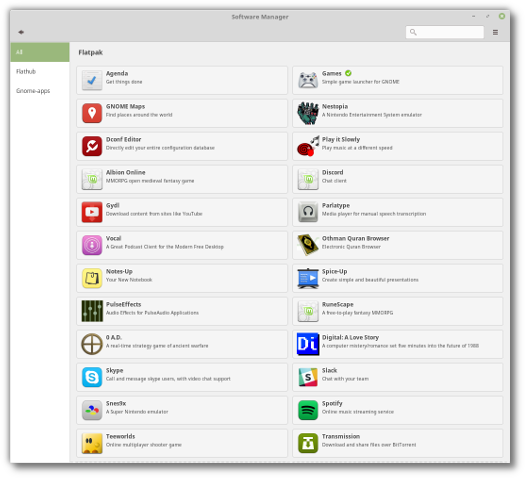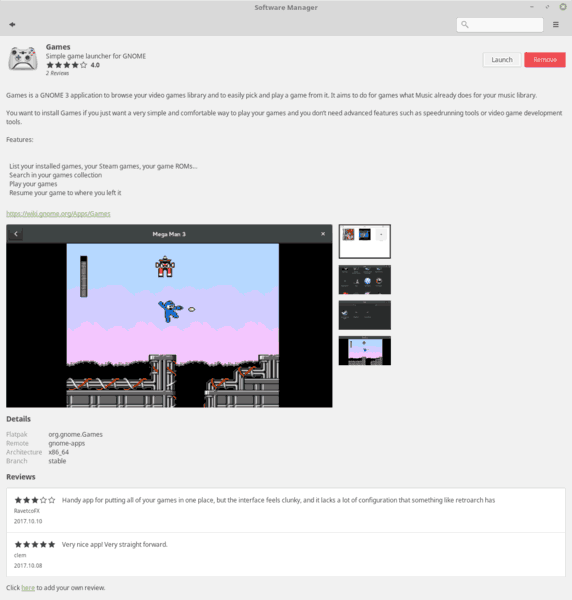 Here are the difference between regular apps and Flatpak apps installed in Linux Mint 18.3.
Flatpak apps use the Adwaita GTK theme (they'll use Mint-X/Mint-Y eventually, but that wont' be ready in 18.3)
Flatpak apps are updated automatically when you log in.
Flatpak apps do not appear in "Installed applications" and are not reinstalled by the Backup Tool when restoring a package selection.
Other changes
PIA Manager
The PIA Manager now runs in user mode (i.e. without admin privileges and so without the need to enter a password).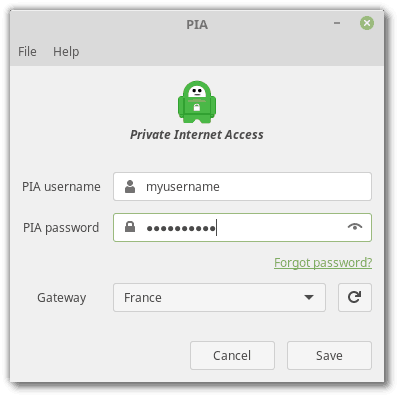 Redshift
Redshift will be installed by default in Linux Mint 18.3. This tool adapts the color temperature of your screen based on the time of day, making it look warmer at night to reduce the impact on your eyes. The same feature is available in Windows 10 and Gnome 3 out of the box.
Built-in apps
The text editor Xed now features a minimap.
Xreader can adjust the zoom level using your DPI settings and the size of your monitor. So that 100% zoom means that what you see on the screen is exactly the size the document would have on paper.
Info Reports
In addition to crash reports, Mintreport will be able to show information report. It is able to detect and scan elements of your computer and show you useful tips.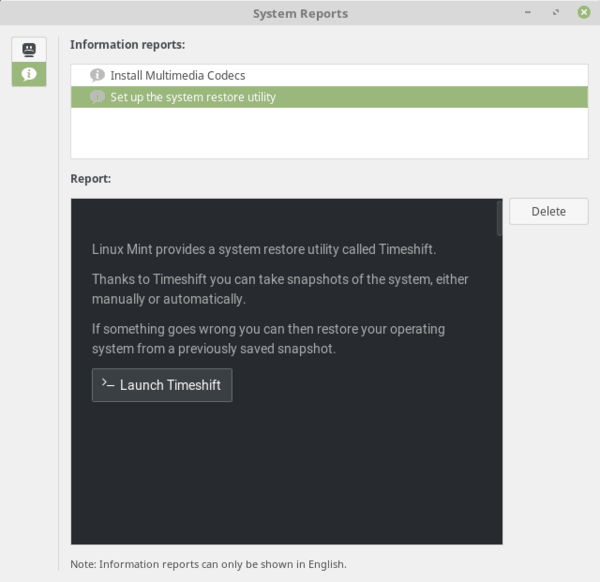 Source: The Linux Mint Blog
Support us
Winaero greatly relies on your support. You can help the site keep bringing you interesting and useful content and software by using these options:
If you like this article, please share it using the buttons below. It won't take a lot from you, but it will help us grow. Thanks for your support!