Microsoft has published a new app in the Store, named Microsoft Office Outlook Desktop Integration. It extends the modern sharing functionality of Windows 10 to the Office's Outlook app.
Once you install the app, you can share something, e.g. a page from the Edge browser, or a picture from the Photos app, and Outlook Desktop will now appear in the list of Share target apps.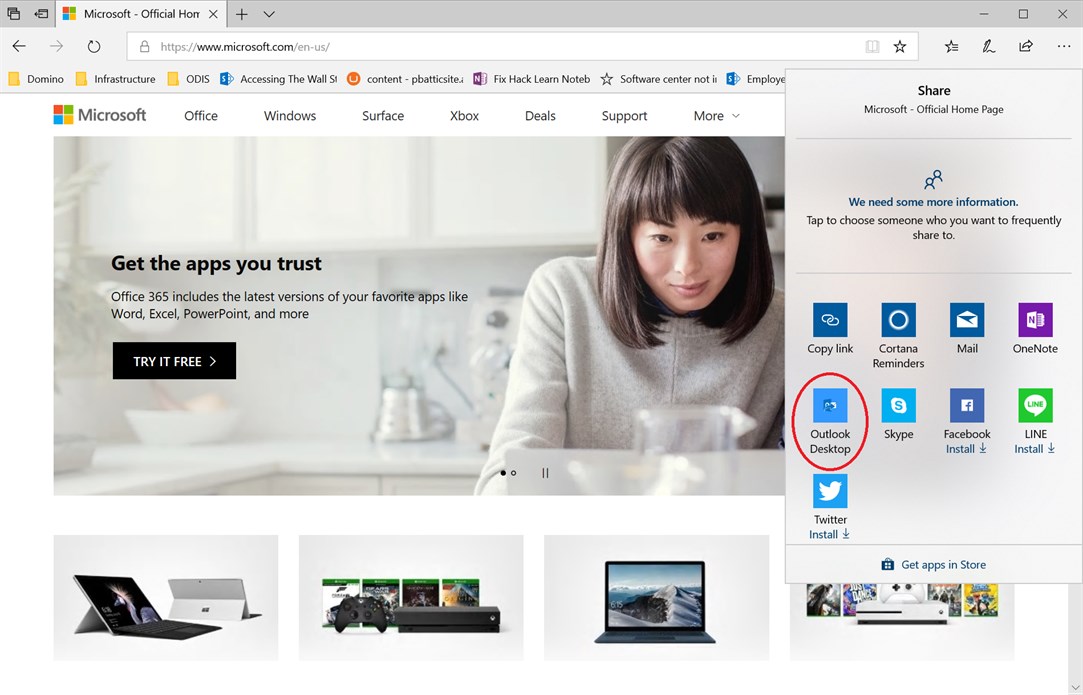 Once you click on the Outlook Desktop entry, a new Compose window will open in the Outlook Desktop app with your shared content.
The new app can be downloaded from the Store.
Microsoft describes it as follows:
The Outlook Desktop Integration app enables sharing from Windows applications to Outlook. After installing, run any Windows application that supports sharing of content (for example, Edge) and use the Share functionality and choose "Outlook Desktop" as the target. Your content will appear in a new email message.
Thanks to Richard Hay.