Microsoft Edge has received a small portion of improvements from the upstream Chromium project. The recently introduced "name window" option can now be found under "More tools".
Microsoft Edge recently receives an option to name its windows natively, without installing extensions for that. A new entry could be found in the titlebar context menu.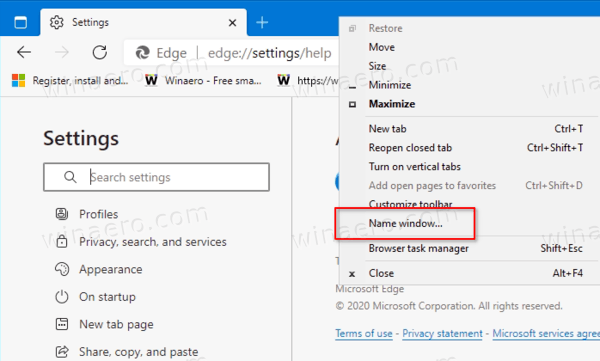 Google Chrome has the same feature, as both browsers use the Chromium project as their base. However, the existence of that feature wasn't obvious for many users, as opening a window menu is not that the user do every time he works with the browser. So things are getting better.
The feature is a nice addition for users who open tabs in in different browser windows, e.g. to separate online activities. While profiles are more suitable for that task, using windows is a much quicker way to arrange the tabs.
Currently, a browser window in Edge displays the name of the currently open tab in its title followed by the number of other open tabs. However, this needs to be enabled.
The new feature allows assigning a meaningful name instead of that generic info.
Starting in Edge Canary 90.0.793.0, the option can be found under the main menu (Alt+F) > More tools > Name window.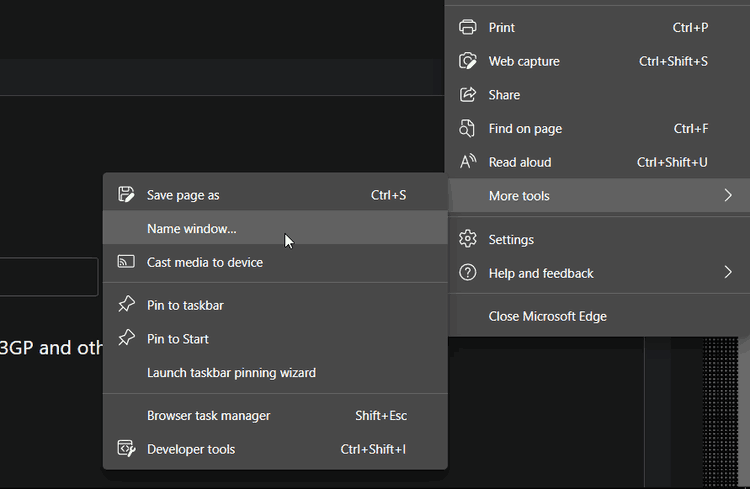 The update is not available to everyone yet. It is under A/B testing, and subject to change. It is also not known where we will see this in the stable branch of Chrome and Edge.