The Windows Store is a new way of installing software in Windows 8 and 8.1. It allows you to discover and install Modern apps as well as keep them updated. It was designed mostly for touch screen devices, but Desktop users can find some Store apps useful too. Windows Store has a feature to automatically check for updates to installed apps. However, you may wish to check for updates manually if you disabled auto update for apps. In this article, we will look how to make the Store app check for updates of installed apps via a special direct command.

Press Win + R shortcut keys together on the keyboard to open the Run dialog, and then type the following in the Run box:
ms-windows-store:updates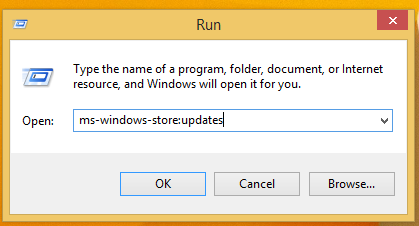 This command will bring up the Modern apps updates page directly. If you use this feature very often, it's a good idea to create a shortcut to this page for quicky checking for app updates. Use the following command as the shortcut target.
explorer.exe ms-windows-store:updates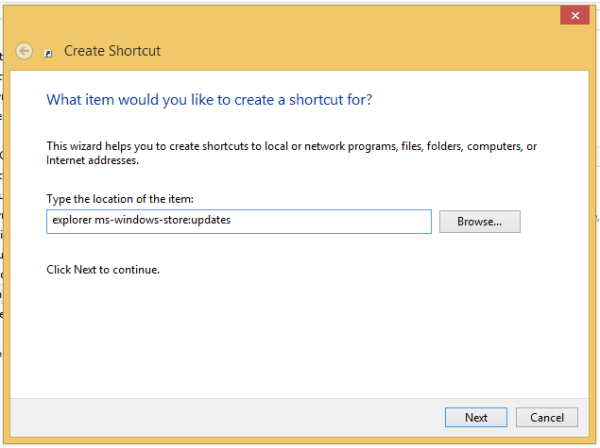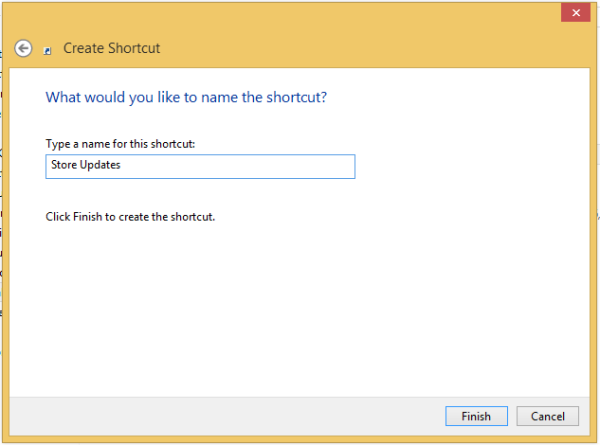 Now you can pin this shortcut to the Start screen, to the Taskbar or put it on the revived Quick Launch bar.