Google Chrome users are familiar with the dark theme of Incognito mode available in the browser. Many of them want to get this theme for the normal browsing mode of Chrome. Here is how.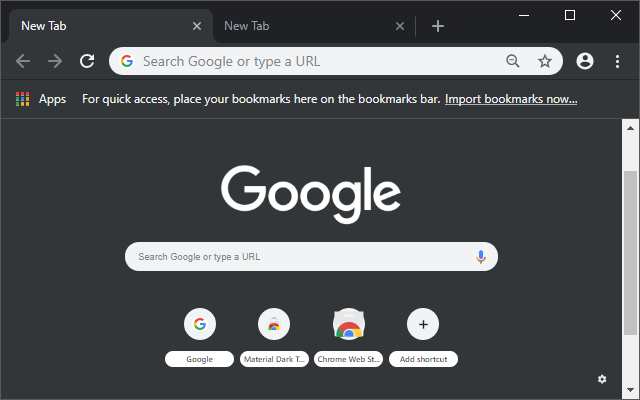 As of this writing, Google Chrome is the most popular web browser. It is available for Windows, Linux, Mac and Android. Sporting a minimalist design, Chrome features a very powerful fast web rendering engine "Blink" to make your browsing experience faster, safer, and easier.
Starting in Chrome 69, the browser features significant changes to the user interface. These include a 'Material Design Refresh' theme with rounded tabs, the removal of the 'Secure' text badge for HTTPS web sites replaced by a Lock icon, and a reworked new tab page.
Unfortunately, there is still no native option to get the dark theme Chrome uses in Incognito mode. Thankfully, the developer Fiddle N has successfully replicated the appearance and has released his work as a theme, so that anyone can apply to his Chrome.
To apply the Dark Incognito theme to Google Chrome, do the following.
Open Google Chrome.
Navigate to the theme's page on the Chrome Web Store, HERE.
Click on the blue button "Add to Chrome".
The theme is now applied.
The theme is fully open-source under the Apache License. Check out the source code on Github.
You can restore the default theme of the browser or switch to any other theme at any moment. Click on the menu button, go to the settings page, and click on the button Reset to defaults under Appearance. On Linux, you will find extra options there.
That's it.
Tip: If you are not happy with the changes made to the GUI of Google Chrome starting in version 69, check out the following articles:
Other useful articles: