How to Disable Places Bar in Common File Dialog in Windows 10
The common open file dialog is one of the classic controls available in Windows 10. It implements Open, Save, Import, and Export dialog boxes for plenty of apps, including built-in apps like Regedit.exe, and for a number of third-party apps.
RECOMMENDED: Click here to fix Windows errors and optimize system performance
Starting in Windows Vista, Microsoft has implemented a new version of the Open/Save dialog, along with a modern folder browser dialog. See the screenshot.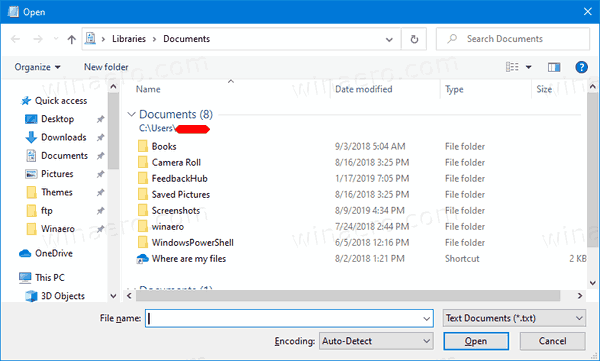 However, there are plenty of apps, both old and modern, which utilize the classic dialog. Even the built-in Registry editor is using it.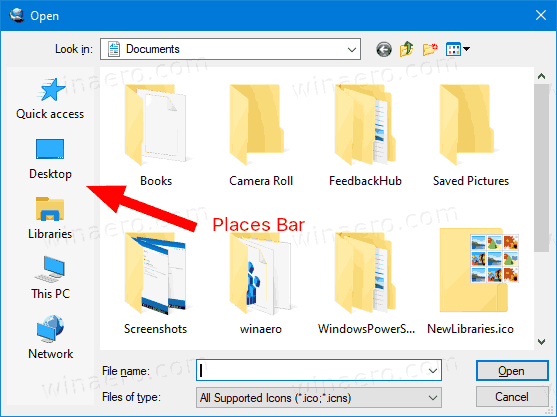 The classic Common File Dialog includes a Places bar on the left that allows quickly accessing the locations like Desktop, Quick Access, Libraries, This PC etc. If you worked with Windows XP, you must be familiar with such dialog boxes.
The classic file dialog doesn't allow hiding the Places bar. While it is very useful, having it hidden gives you more space for file browsing on devices with a small screen size or low display resolution.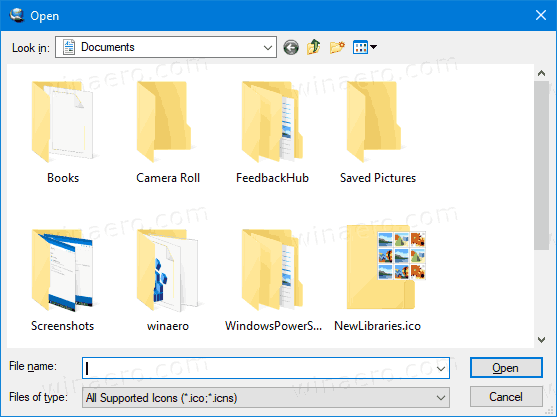 If you wish, you can disable the Places bar. This can be done with either Registry tweak or Group Policy.
To Disable Places Bar in File Dialog in Windows 10,
Open Registry Editor.
Go to the following Registry key: HKEY_CURRENT_USER\Software\Microsoft\Windows\CurrentVersion\Policies\Comdlg32.
Tip: See how to jump to the desired Registry key with one click

.

If you do not have such a key, then just create it.
Here, create a new 32-bit DWORD value NoPlacesBar

.

Note: Even if you are running 64-bit Windows, you still need to use a 32-bit DWORD as the value type.
Set its value data to 1 to disable the places bar on the left.
To make the changes done by the Registry tweak take effect, you need to sign out and sign in again to your user account.
You are done!
Later, you can delete the NoPlacesBar value to allow the user to re-enable the left pane.
To save your time, I made ready-to-use Registry files. You can download them here:
The undo tweak is included.
If you are running Windows 10 Pro, Enterprise, or Education edition, you can use the Local Group Policy Editor app to configure the options mentioned above with a GUI.
Disable Places Bar in File Dialog using Group Policy
In Group Policy Editor,  go to User Configuration > Administrative Templates > Windows Components > File Explorer > Common Open File Dialog.
Enable the policy option Hide the common dialog places bar as shown below.
You are done!
That's it!
RECOMMENDED: Click here to fix Windows errors and optimize system performance