Mozilla Firefox is my browser of choice since most of the mainsteam browsers are Chromium-based, which I never liked for their non-customizable user interface. I can't even have multirow tabs in Chrome, so I switched to Firefox a long time ago. While the Vivaldi browser looks very promising for advanced users, I have not switched to this browser completely yet, since it is far from complete and a lot remains to be done. Today, I would like to share with you my list of favorite add-ons for Firefox, which I consider must-have for every user. Hopefully, you will find them useful too.

uBlock Origin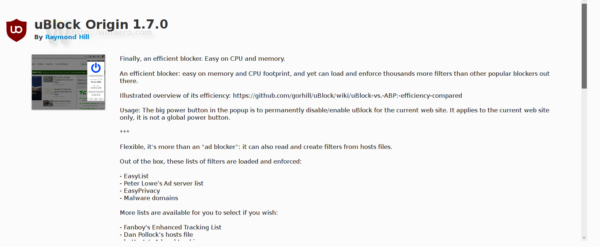 The best ad blocking extension leads the pack amongst my favorite add-ons. Actually, I have nothing against ads because I understand that they allow the site owner to support his website and pay for the hosting. I even whitelisted websites that I read daily to help their authors earn more and provide more quality content. However, there are plenty of reader-hostile websites which open full screen ads, unwanted JavaScript popups and sometimes adult sites in the background. This is very annoying. Plus, lately, the risk of your device getting infected with malware from ads is also fairly common. Many of the ad server host malware. uBlock Origin is the add-on which cleanly blocks ads without consuming a lot of memory.
It is very easy to configure this add-on, as it has a very intuitive user interface and just works out of the box.
Tab Mix Plus
This is yet another add-on I can't live without. It adds features such as multirow tabs, tab coloring and sorting, easy access to accidentally closed tabs, the ability to duplicate the opened tab and lots of other features. Tab Mix Plus is one of the most feature-rich extensions I have installed in my Firefox. I discovered it when I was in search of a multirow tabs solution: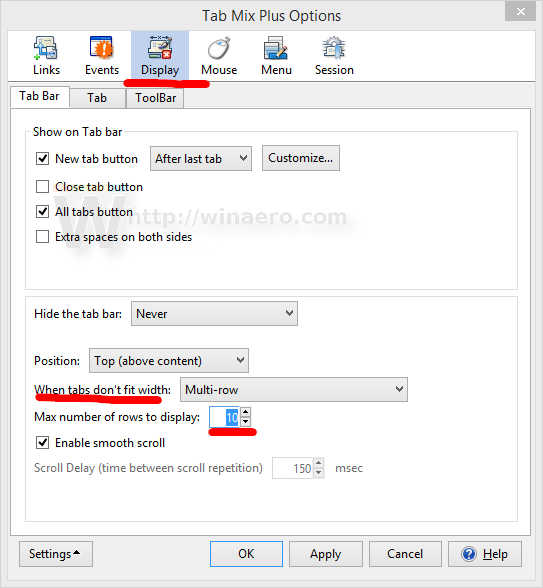 Tip: See this article to learn how to show tabs on multiple rows in Mozilla Firefox.
Redirect Cleaner
Redirect Cleaner is a very simple extension which allows you to improve your browsing experience by removing unnecessary parts of links. For example, Google displays its search results with some intermediate URL which will redirect you to the target page. Some other websites also have intermediate pages which force you to wait for certain period of time so they can serve you ads before you are redirected to the desired website.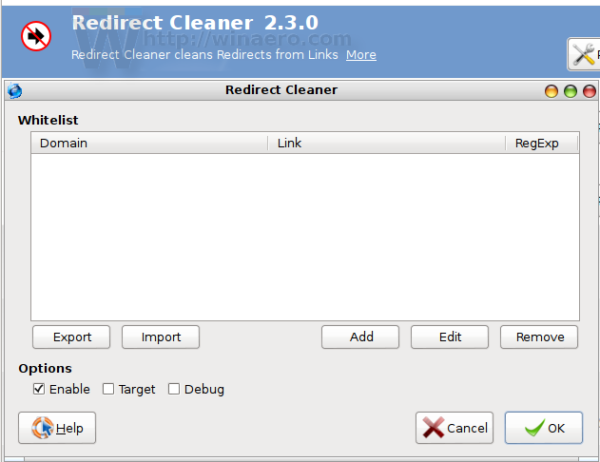 Redirect Cleaner will convert the following link:
http://site.com/go.php?http://targetsite.com
to:
http://targetsite.com
This is really awesome.
copyLinks
copyLinks is a very useful add-on which allows you to perform various actions with a group of links. You can select a region of the opened page and copy multiple links from there to the clipboard, or copy all the links from that page.
copyLinks shows notifications about the number of links copied and removes duplicate links. It's a simple and useful addon.
Rehost Image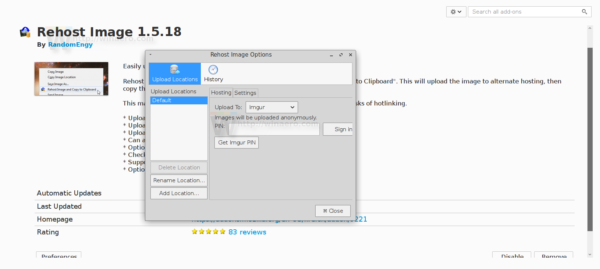 I use this add-on as an Imgur uploader, since the official extension of Imgur.com doesn't work any more. It allows you to upload any image from the opened page to imgur.com. It also supports ImageShack and FTP upload.
This add-on allows the user to resize an image before uploading and can generate a shortened link using Google's link shortening service, goo.gl.
Save Images
This add-on becomes useful when you need to save multiple images shown on the opened page. It allows you to save images:
from the current tab
or from the cache
The user can specify where the images will be saved, and how to save them - with the original file name or a custom file name. The add-on is very flexible and allows the user to optimize the size, dimensions and format of the images saved, as well as avoid saving duplicate files.
Session Manager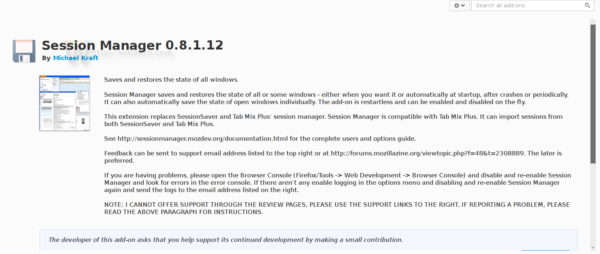 The last add-on in my list is my favorite. Session Manager has saved me several times from losing my open tabs. It saves and restores the state of all Firefox windows and saves all the open tabs. It does this automatically when Firefox starts and also if Firefox crashes. After a crash, the add-on shows a window with previous sessions, the date of the session and the number of tabs opened in that session. Even if Firefox crashes occasionally, lost tabs won't be your problem any more.
To install any of these add-ons, click the orange 'Firefox' button, click Add-ons, and type their name into the search box. Or press Ctrl+Shift+A in Firefox to directly open the add-on manager so you can search for add-ons.
Alternatively, use the following links:
What are your must-have add-ons for Firefox, Chrome or another browser? Share them with us in the comments.
Support us
Winaero greatly relies on your support. You can help the site keep bringing you interesting and useful content and software by using these options:
If you like this article, please share it using the buttons below. It won't take a lot from you, but it will help us grow. Thanks for your support!