Personally I prefer to use Mozilla Firefox web browser at work and at home. I switched to Firefox when the Opera browser switched to using Google Chrome's "Blink" engine. I missed the flexibility and speed of classic Opera in the new version and so I switched to Firefox. I found that flexibility in Firefox, and so now, it is my primary web browser.
I work on the web daily and very intensively. As a result of my activity, usually I have a number of tabs open in the browser at any moment. The default Firefox layout has all the tabs placed on a single row. This is not flexible enough for power users like me. So I decided to try to make the tabs spread across multiple rows. This reduces clutter on one row and is very useful for me. Follow the instructions below to make your Firefox browser show tabs on multiple rows.
RECOMMENDED: Click here to fix Windows errors and optimize system performance
We will use the Tab Mix Plus extension for Firefox available from the extensions gallery.
That's it, you are done!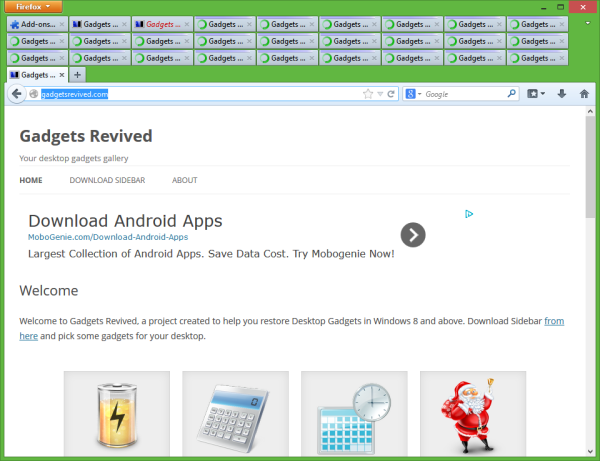 Along with multi row tabs, the Tab Mix Plus extension also brings a whole lot of other useful features in Firefox. I'll let you discover them by yourself and I can assure you that you won't be disappointed.
Tab Mix Plus is the one of the best extensions available for Firefox. If you don't use this extension, it is definitely worth a try.
RECOMMENDED: Click here to fix Windows errors and optimize system performance