Everyone I know has Android devices so today I am going to tell you how you can make file management on Android a whole lot better. There are many different file managers available for Android. Stock Android (Google's version) comes with a simple file manager. Many OEMs (LG, Samsung, HTC etc) ship some customized implementation of that file manager or their own replacement app. The Play Store is full of free and paid apps. However, I prefer the one called Total Commander over all of them. Here are my 10 reasons why you should use Total Commander.

Reason 1. Dual pane UI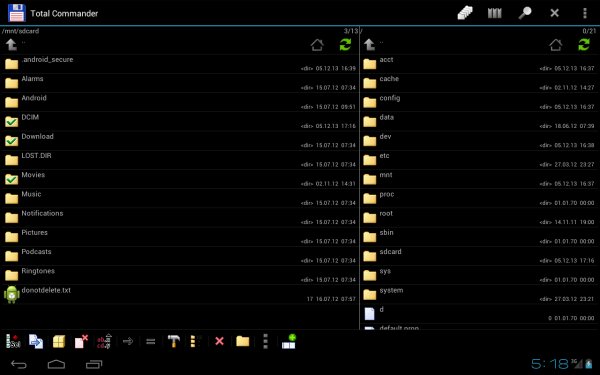 The stock File manager (and in most cases the OEM one) provides a single window / single directory operating mode. This is not as productive as having the ability to see two directories side-by-side. Total Commander offers you that. It is extremely useful when you need to copy files from one directory to another - you open the source directory in one pane and change to the target directory in the other pane. If you need to check some directory or file quickly without leaving the current directory, again, you can use the second pane. With two panes, it is easier to focus on files that you need to transfer between two directories because you can monitor both simultaneously.
Reason 2. Built-in archiver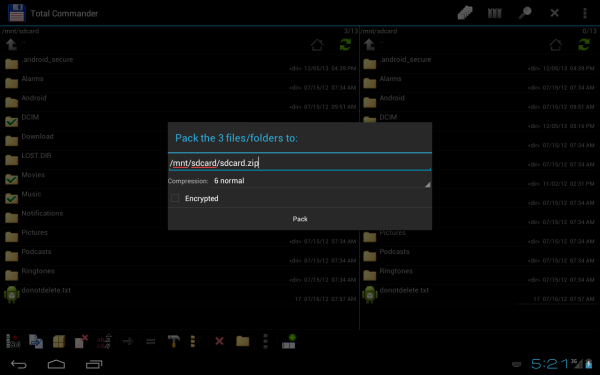 With Total Commander, you don't need a separate archiving tool to manage your compressed files. You can pack and unpack files directly on your device using the same useful dual pane interface. You can open the archive in one pane like a regular folder and set the desired destination folder for extraction in the second pane.
Reason 3. Built-in editor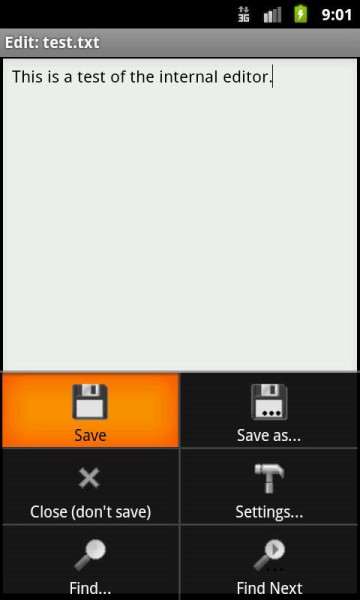 Total Commander for Android comes with a buit-in editor. It is very useful if you need to edit some file quickly. It is very simple, however, it works well enough for basic editing. If you need to take notes or change some file, you don't need to install other apps. In settings, you can set the default font the editor uses and change the line height.
Reason 4. Built-in music player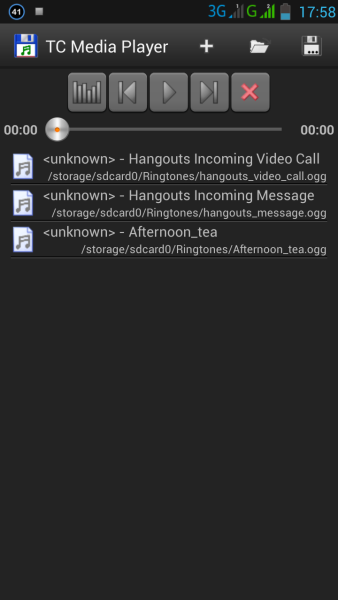 This feature is really great. The built-in music player supports media files from your local storage and even online streams! It is useful when you want to play some file quickly. It has a very simple but intuitive UI and features a graphic equalizer.
Reason 5. Customizable toolbar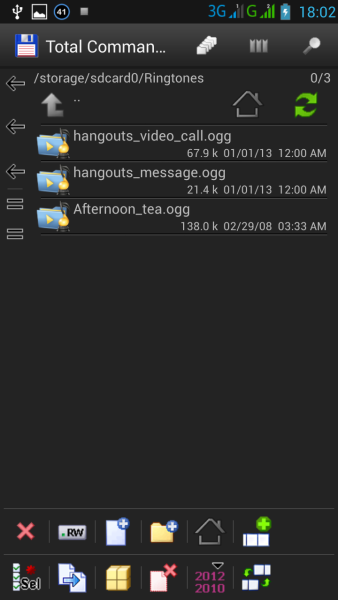 In Total Commander, you have a toolbar at the bottom of the screen. If comes with some predefined buttons, however, you can add your own buttons. It provides a huge set of file management actions.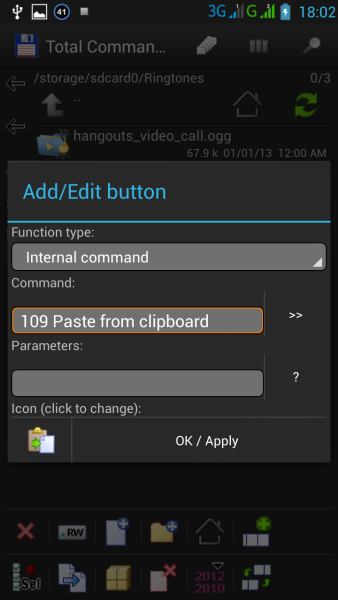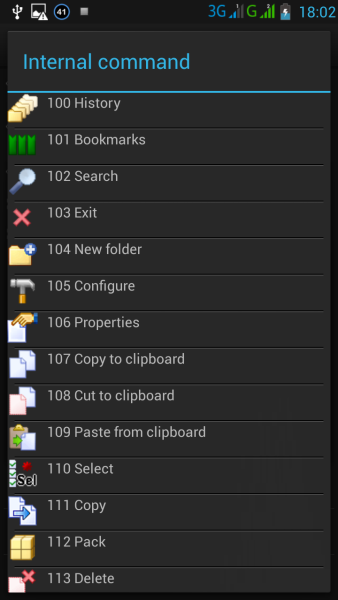 For example, I have added "Create new file", "Create new folder" and "Rename selected" buttons, which save my time. I don't need to press and hold on files for doing these.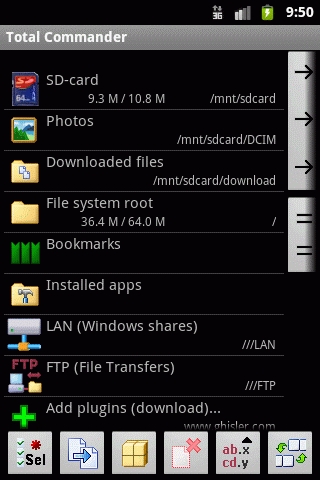 Total Commander saves your time when you need to navigate between folders back and forward. With just one tap, you can access your folder history or bookmarks. Additionally, Total Commander provides an extremely useful home screen, from where you can access your downloads, photos, the internal device memory and the external SD card with one tap. You also get a list of apps installed on your device. You can see the installation date and size, a button to remove the app or to copy its details as plain text to share it with your buddies.
Reason 7. Plugins
Total Commander supports plugins which can extend the functionality of the application. At this moment it supports the following plugins:
This is very impressive.
Reason 8. Root file system access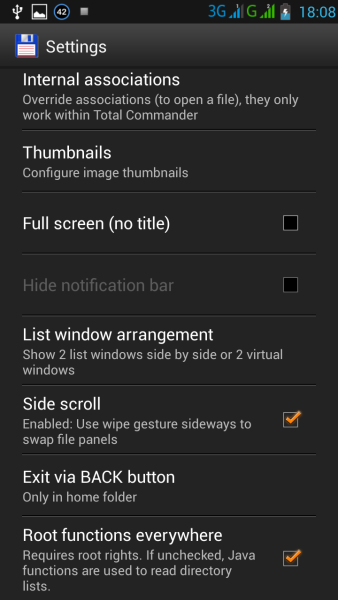 If you have rooted your device, you can use Total Commander to access root file system and modify any file, including system files. I use this feature to remove bundled apps like Google Chrome or Norton Security. Or, using this option you can easily convert your user apps to system apps.
Reason 9. Integration with the OS
Total Commander provides a very useful file browsing dialog which can replace the file selection dialog that pops up for various activities like picking a ringtone etc. It provides directory-based browsing and can save your time when you know the exact location of the file you need to pick.
Reason 10. Price
The last but not the least reason is Total Commander's price. For those of you who don't know, Total Commander exists for Microsoft Windows too but unlike the paid Windows version, on Android, it is freeware! Once you get Total Commander, you get all these features for free.
Links:
Total Commander is one of the best file managers available for Android. After I installed it, I never felt the need to look for alternatives. It is feature-rich, responsive and very lightweight. It works fast even on low-end devices and provides an excellent all-in-one solution. Now consider your favorite file manager and tell us if you feel it is better than Total Commander.
Support us
Winaero greatly relies on your support. You can help the site keep bringing you interesting and useful content and software by using these options:
If you like this article, please share it using the buttons below. It won't take a lot from you, but it will help us grow. Thanks for your support!