Microsoft has released the first stable Windows Terminal version to the public. You can get it from Microsoft Store, and on GitHub.
Windows Terminal a new terminal app for command-line users that has plenty of new features including tabs, a GPU accelerated DirectWrite/DirectX-based text rendering engine, profiles, and more.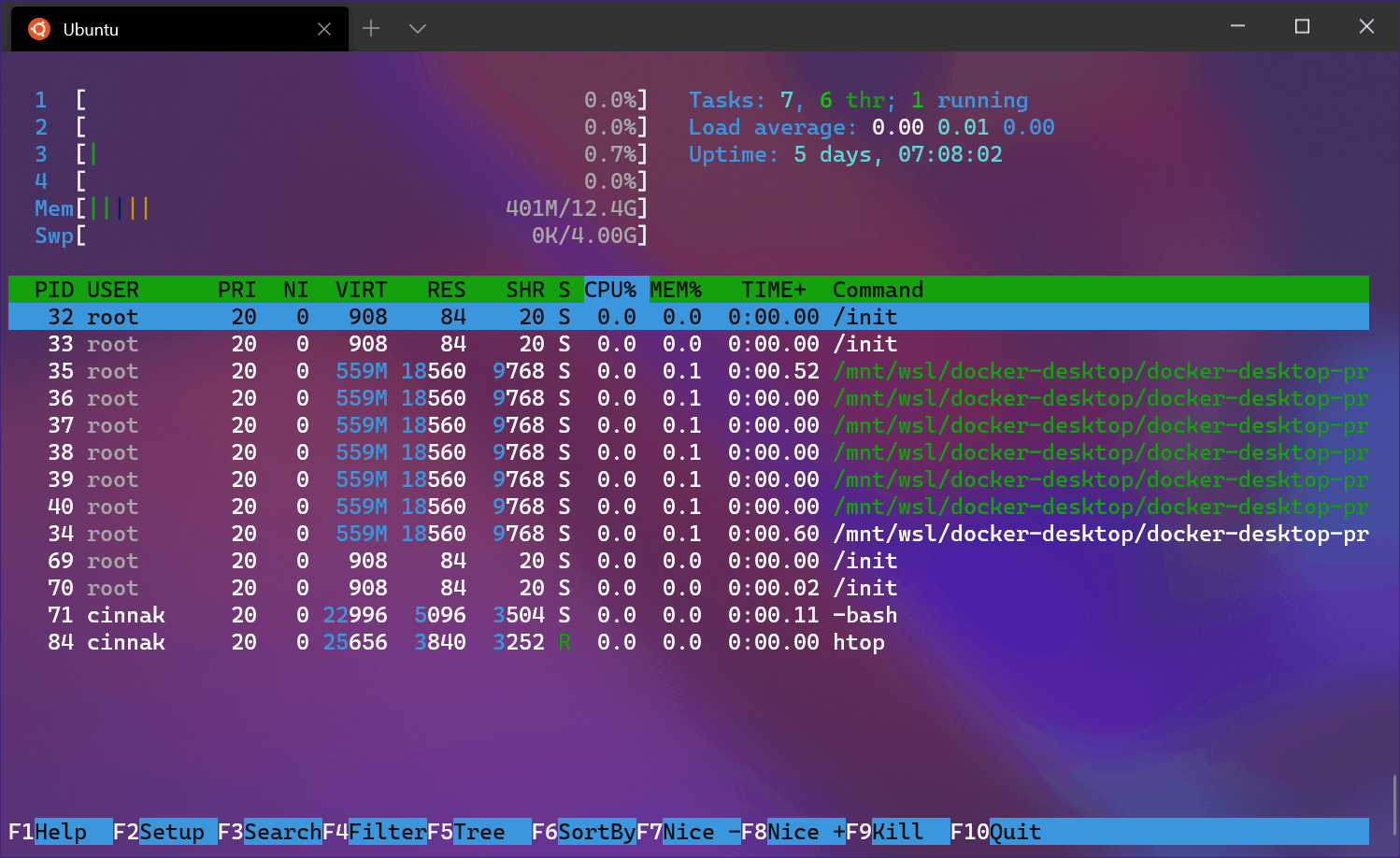 Windows Terminal is fully open-sourced. Thanks to the new tabbed console, it allows organizing instances of Command Prompt, PowerShell, and Windows Subsystem for Linux together in a single app.
The app comes with an icon that reminds of new Office and OneDrive icons, reflecting Microsoft's modern design view known as 'Fluent Design'.
With release of the stable Windows Terminal version, the app will receive monthly updates, starting in July 2020.
Windows Terminal 1.0
Microsoft has noted the following key features of the app.
Tabs and Panes
Windows Terminal allows you to run any command line application inside tabs and panes. You can create profiles for each of your command line applications and open them side-by-side for a seamless workflow. Each of your profiles can be uniquely customized to your liking. Additionally, the terminal will automatically create profiles for you if you have Windows Subsystem for Linux distributions or additional PowerShell versions installed on your machine.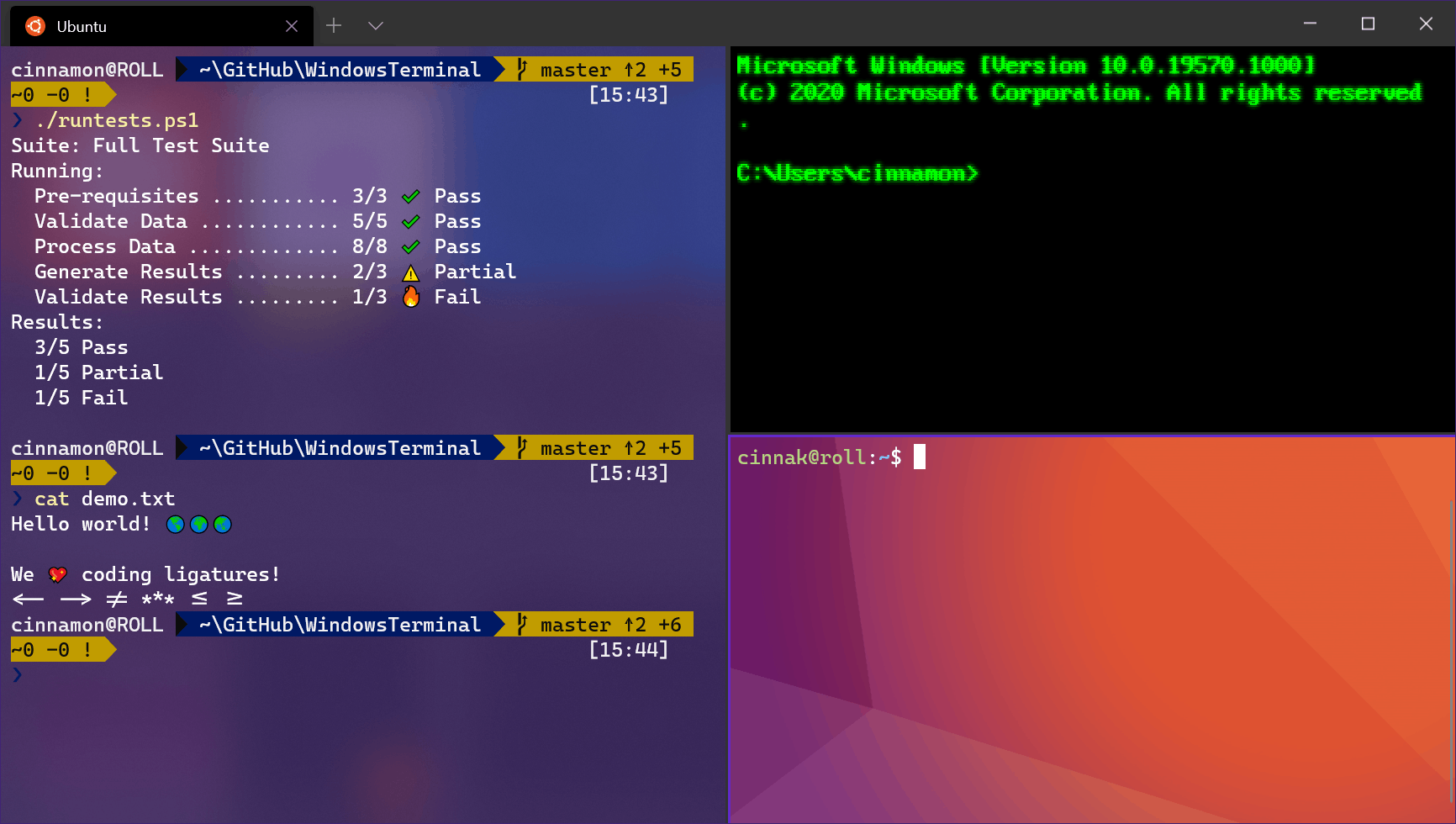 GPU Accelerated Rendering
Windows Terminal utilizes the GPU to render its text. This provides a much faster experience when using the command line. This renderer also provides support for Unicode and UTF-8 characters. This gives you the opportunity to use the terminal in a variety of languages while also displaying all of your favorite emojis. The app also includes a font for developers, Cascadia Code, inside the Windows Terminal package. The default font is set to Cascadia Mono, which is the font variant that does not include programming ligatures. For additional variants of the Cascadia Code font, head over to the Cascadia Code GitHub repo.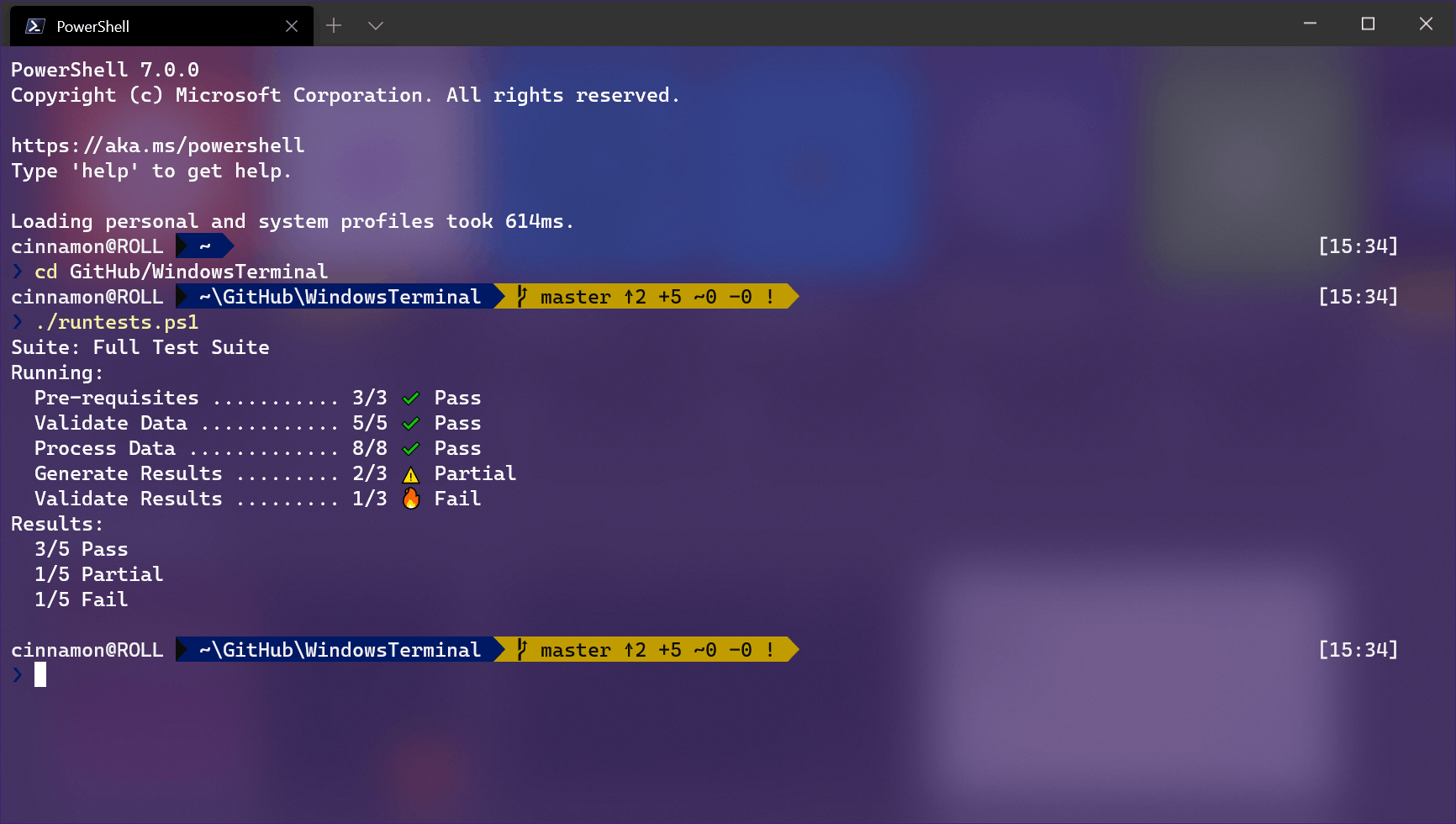 Customization Options
Windows Terminal is full of settings that provide an unlimited amount of customizations. You can have acrylic backgrounds and background images with unique color schemes and custom fonts for your own personalized experience. You can also add custom key bindings to help you feel more at home. Additionally, each profile is customizable to match the workflow you need, whether it be on Windows, WSL, or even SSH.
Fan-Favorite Community Contributions
Some of the coolest features in Windows Terminal were contributed by community members on GitHub. The first we would like to call out is background image support. Summon528 wrote the functionality for Windows Terminal to support both gifs and images in the background of the text window. This is by far one of our most used features.
Another fan favorite is the retro terminal effect setting. Ironyman added support for glowing text and scan lines within the text buffer, thus providing that feeling of using a classic CRT machine. The team never anticipated this feature coming through on GitHub, but it was so good that we just had to include it inside the terminal.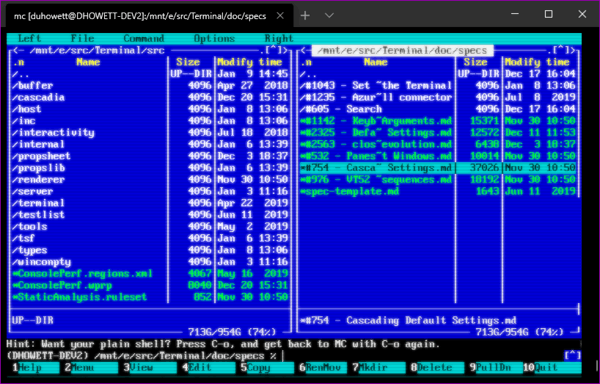 Download Windows Terminal
You can download Windows Terminal from the Microsoft Store or from the GitHub releases page.
Windows Terminal Preview
Microsoft is also launching a preview channel of Windows Terminal. If you are someone who likes to be involved with the development of Windows Terminal and use the latest features as soon as they are developed, you can download the app preview version from the Microsoft Store or from the GitHub releases page. Windows Terminal Preview will have monthly updates, starting in June 2020.
Source: Microsoft
Support us
Winaero greatly relies on your support. You can help the site keep bringing you interesting and useful content and software by using these options:
If you like this article, please share it using the buttons below. It won't take a lot from you, but it will help us grow. Thanks for your support!