Microsoft recently announced the various editions Windows 10 will be available in and not only are there many editions but there is a reason why they exist. Microsoft has switched over from the classic operating system model of upgrades to delivering small updates to the existing codebase. Mainstream users will no longer get control over updates as the OS is continuously updated. Windows 10 will have different editions and each edition will be based on a different servicing/updating branch. Let's explore which editions Windows 10 will have and how updates will be delivered to those editions.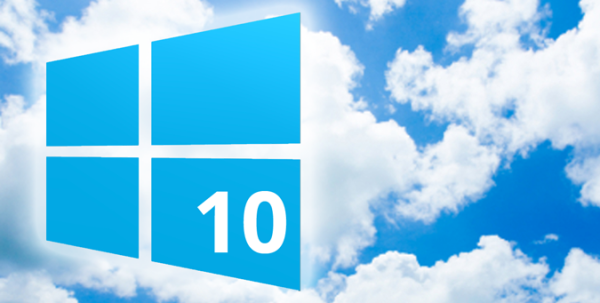 According to Microsoft, Windows 10 will be available in the following editions after it is released:
Windows 10 Home
This is the consumer-focused desktop edition. Features like Cortana, Microsoft Edge web browser, Continuum/Start menu tablet mode for touch-capable devices, Windows Hello face-recognition and Modern apps will be available in this edition. With this edition you will not have full control over updates.
Windows 10 Pro
This edition inherites all features from the Home edition and includes corporate features as well. It comes with advanced protection for sensitive data, supports remote and mobile productivity scenarios, takes advantage of cloud technologies. Windows 10 Pro will support Windows Update for Business, which is the new service that gives users control over updates.
Windows 10 Enterprise
Builds on Windows 10 Pro, adding advanced features designed to meet the demands of medium and large sized organizations. This will be the Volume Licensed edition.
Windows 10 Education
Builds on Windows 10 Enterprise, and is designed to meet the needs of schools – staff, administrators, teachers and students. This edition will be available through academic Volume Licensing, and there will be paths for schools and students using Windows 10 Home and Windows 10 Pro devices to upgrade to Windows 10 Education.
Windows 10 Mobile
Designed to deliver a UI optimized for smaller, mobile, touch-centric devices like smartphones and small tablets. It will come with new universal Windows apps that are included in Windows 10 Home, as well as a new touch-optimized version of Office. In addition, Windows 10 Mobile will enable some new devices to take advantage of Continuum for phone, so people can use their phone like a PC when connected to a larger screen.
Windows 10 Mobile Enterprise
Created for business customers to be used on smartphones and small tablets. It will be available to Volume Licensing customers. Based on the Windows 10 Mobile, and adds flexible ways for businesses to manage updates.
Windows 10 IoT
Windows 10 IoT is a special edition created for development boards and various robots. It is targeted for Internet of Things development. Personally, I tried it recently on my Raspberry PI 2 board and was disappointed. Unlike other operating systems available for that board, Windows 10 IoT does not provide any user interface at this moment besides a remote PowerShell console. In contrast, with Linux you can use Raspberry PI 2 as a full featured PC (not as powerful hardware as x86, but you can play Quake III, surf the Internet and watch movies) but you cannot do the same with Windows 10 IoT.
So with Windows 10, Microsoft has changed the whole update system. They plan no big bang software upgrades. Instead, they have adopted an update model that reminds me of rolling releases of Linux, where you are getting an up-to-date OS and apps without re-install or a new distro release.

The new update system will be branch based. What does it mean?
There are going to be three Windows 10 servicing branches when the product launches: Current Branch (CB), Current Branch for Business (CBB) and Long Term Servicing Branch (LTSB). Different versions of Windows 10 will give users access to different servicing branches.
Those running Windows 10 Home will have just one choice - the Current Branch. That means those users will have to accept any new, changed or deleted features, fixes and security updates that Microsoft pushes to them via Windows Update. They will be pushed after Windows Insiders and Microsoft itself tests them. Windows 10 Home users won't have the option of delaying or deferring updates. And for many consumers, that will be OK, if not welcome.
Those running Windows 10 Pro are going to have two options: Current Branch (CB) and Current Branch for Business (CBB). The additional CBB option will give Pro users more flexibility about when they install the new features, fixes and security updates from Microsoft.
Those who have access to the CBB will have a choice of how they get these updates. They'll be able to use either Windows Update for Business or Windows Server Update Services (WSUS) to push these updates to users. Windows Update for Business is Microsoft's new free servicing plan that allows admins to have more control over how and when they deliver fixes, security updates and new features to their users.
Those on the CBB will only get security patches for the current Windows 10 release and the "N-1," or the previous version of Windows 10 minus the latest set of feature updates.
Those who are on Windows 10 Enterprise - the most expensive and most fully-featured version of Windows 10 (and the one that's available only to Volume Licensees) - get the most choice.
Enterprise customers will be able to have any or all of their users on the Current Branch with immediate updates delivered via Windows Update. They'll be able to have any or all of their users on the CBB with the option to use Windows Update for Business or WSUS to get their updates, with the aforementioned right to delay the delivery of new features for a bit. Windows 10 Enterprise users will also be the only group to have access to the Long Term Servicing Branch. This branch allows users to take only security fixes and defer taking any new features and to handle them via Windows Update for Business and/or WSUS.
Windows 10 Education will get the same options as Windows 10 Pro. Windows 10 Education users will have the option of taking new features, fixes and updates immediately via Windows Update, or slightly deferring when they get new features thanks to the CBB.
There is no information at this moment on which branches will be available for Windows 10 Mobile and Windows 10 Mobile Enterprise. Time will tell.
So, what do you think about these changes to the Windows release and update model? Do you like this? Let us know your opinion in the comments. (Credits: Mary Jo Foley).
Support us
Winaero greatly relies on your support. You can help the site keep bringing you interesting and useful content and software by using these options:
If you like this article, please share it using the buttons below. It won't take a lot from you, but it will help us grow. Thanks for your support!