Vivaldi, which is one of the most innovative web browsers available today, has got support for Linux on ARM CPUs. The stable build of the browser for Linux ARM can be downloaded from Vivaldi's official web site.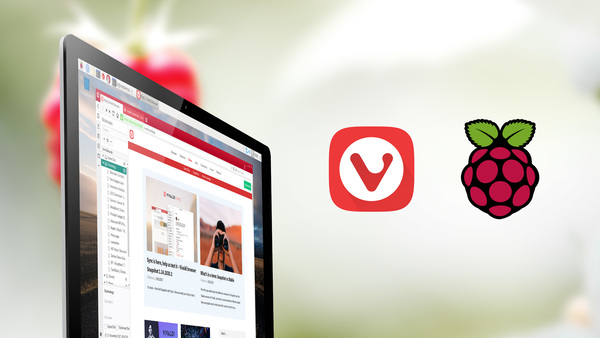 The browser can be installed on Raspberry Pi (Zero/2/3), along with other popular boards (and devices), such as CubieBoard and ASUS Tinker Board.
This is definitely great news! I have both Raspberry Pi 2 and CubieTruck boards along with a number of compatible boards like Banana Pro by LeMaker, so I am happy to get such a powerful browser in addition to Firefox, Chromium, NetSurf and xlinks for this platform.
The app is provided in the DEB package format only. It can be installed in Lubuntu, Raspbian, Armbian and other Debian-based distros. Arch Linux users can quickly adapt the PKGBUILD available in AUR.
The developers claim the following:
We started making these builds primarily for ourselves, as part of our work towards Vivaldi mobile and to allow us to try out Vivaldi on various ARM devices that the team already own (or intend to buy). In addition to the popular ARM boards (like the Raspberry Pmei), there is an increasing number of recent projects on the horizon where builds like these may be playable. Rather than keep all the fun stuff to ourselves, it makes sense for us to share them with you the community, to see how and where you could use them.

For now, these builds will live alongside the official packages but are not considered to be "fully supported". These means you are welcome to use them and let us know any problems that you encounter, but any issues found will not hold up the release cycle for our regular, supported desktop versions on Windows, macOS and Linux (x86/x86_64).
This is an important step for the Vivaldi team. With the upcoming Sync feature and the mobile version, Vivaldi will become a true cross-plaform app with a solid user experience.
You will find the download link to the DEB package in the official announcement.
Support us
Winaero greatly relies on your support. You can help the site keep bringing you interesting and useful content and software by using these options: