Another developer version of the innovative Vivaldi browser is out. Build 1554.13 represents the upcoming version 2.6 of the app. Besides plenty of fixes and improvements, the build allows to open the page context menu on a double click.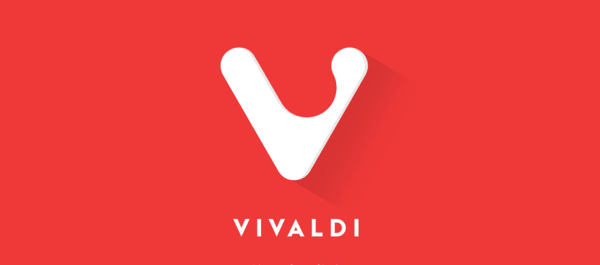 Vivaldi was started with the promise of giving you a highly customizable, full-featured, innovative browser. It looks like its developers kept their promise - there is no other browser on the market which offers the same amount of options and features. While Vivaldi is built on Chrome's engine, power users are the target user base, like the classic Opera 12 browser. Vivaldi was created by former Opera co-founder and developed keeping in mind Opera's usability and power.
Double Click to Open Page Context Menu
This is a new experimental feature that allows opening the page context menu on a double-click anywhere on the open page. Here is how to enable it in today's developer snapshot.
To enable Double Click to Open Page Context Menu in Vivaldi, do the following.
Update your Vivaldi Snapshot if required and start it.
Type or copy-paste the following to the address bar: vivaldi://experiments.
Enable the option "Show context menu on a double click".
Restart the browser.
Now, go to Vivaldi menu - Settings (or press Alt + P).
On the left, click on Mouse.
On the right, enable the option Double Click Context Menu.
Restart the browser once again.
You are done! Double-click anywhere on the page to open its context menu.
Download links
Download (1554.13)
Other changes
Changelog
[Windows 7] Black screen after updating to 2.5 (VB-52810)
[New][Settings] Missing accept language setting (VB-3355)
[New][Settings] Show context menu on double click (VB-35436)
[Regression] Chrome Cast dialog is centered at width, height of the application window (VB-53683)
[Regression] Tab text can be blurry in full tab bar (VB-53523)
[Address Bar] Delete button in dropdown broken on bookmarks (VB-53549)
[Address Bar] Drag & drop text, pressing Enter empties the address bar (VB-53613)
[Address Bar] Deleting bookmark folders from the URL bar doesn't work (VB-53719)
[Address Bar] should support drag-and-drop editing (VB-47830)
[Address Bar] Typed History saving full URL instead of search nickname + term combination (VB-46616)
[Address Bar] Undo does not work correctly (VB-7154)
[Dev Tools][Keyboard] Ctrl+Shift+J should launch the console (VB-4760)
[Profiles] Avoid using human avatars (VB-53590)
[Profiles] Add separator between icon and extensions (VB-53238)
[Screenshots] PNGs have an unnecessary alpha channel (VB-53645)
[Speed Dial] Improve animation performance (VB-9248)
[Speed Dial] Multiple Speed Dial buttons can be active (VB-5607)
[Tabs] Popup thumbnails are not displayed in Private/Guest mode (VB-53070)
[Themes] Wrong format color crashes color picker (VB-53412)
[Themes] Default Generic avatar not always visible VB-53262
[Quick Commands] Add setting to turn off calculator (VB-53634)
[UI zoom] 60% causes minimize window button to disappear (VB-28909)
Crash when clicking on a PDF link (VB-52672)
Tab (key) focus cycling gets stuck halfway on some websites (VB-53526)
Source: Vivaldi
Support us
Winaero greatly relies on your support. You can help the site keep bringing you interesting and useful content and software by using these options:
If you like this article, please share it using the buttons below. It won't take a lot from you, but it will help us grow. Thanks for your support!