A bit earlier, Microsoft has enabled the open tab and browsing history sync options  to a small select group of Insiders. But today, with release of Edge Canary 88.0.962.0, more insiders can give it a try and check the extended sync options in action.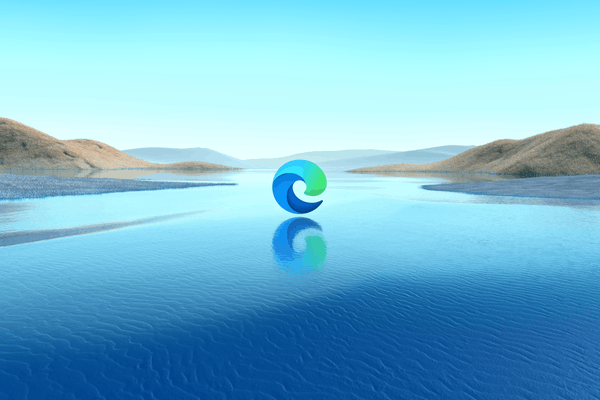 Microsoft Edge is now a Chromium-based browser with a number of exclusive features like Read Aloud and services tied to Microsoft instead of Google. The browser has already received a few updates, with support for ARM64 devices in Edge Stable 80. Also, Microsoft Edge is still supporting a number of aging Windows versions, including Windows 7, which has recently reached its end of support. Check out Windows Versions Supported by Microsoft Edge Chromium and Edge Chromium latest roadmap. Finally, interested users can download MSI installers for deployment and customization.
Edge allows syncing users' preferences and data, including favorites, settings, extensions, addresses, and more. There are options in the browser's settings that allow you to enable or disable individual items in sync. Till now, the options to sync 'Tabs' and 'History' were available to a small number of Edge Canary insiders, and noted as 'Coming soon' for the majority of the users. This has changed. This means that you can easily pick up where you left off by closing Edge on one of your computers and opening it on the other.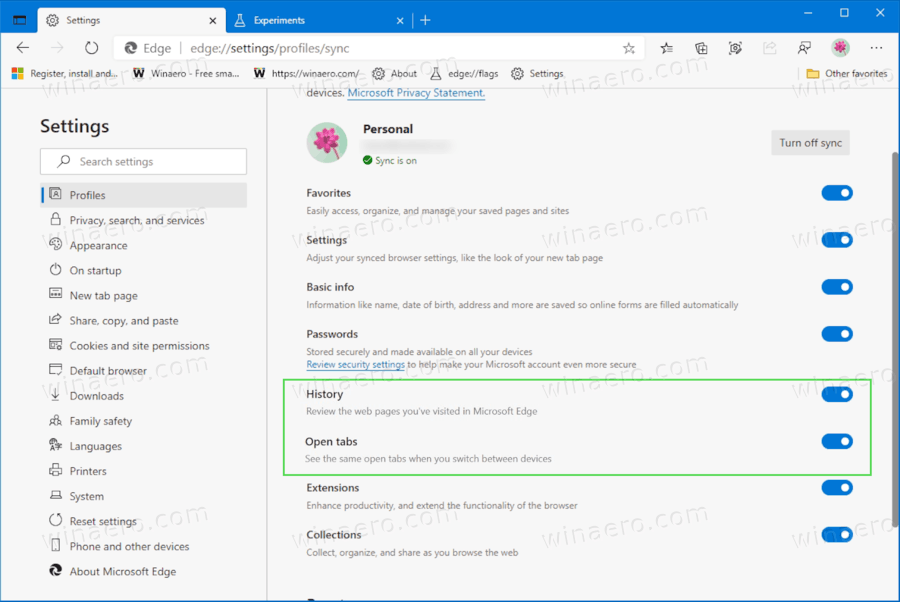 The ability to sync browser tabs and history between instances of Edge is one of the most anticipated features of the modern Microsoft browser. It's great that it's finally available.
Microsoft is actively working on improving the sync options in Edge. Recently, the company made it possible to reset Sync and delete the uploaded data from its servers. Check out
You can download pre-release Edge version for Insiders from here:
Download Microsoft Edge Insider Preview
The stable version of the browser is available on the following page:
Download Microsoft Edge Stable
---
Note: Microsoft has started delivering Microsoft Edge to users of Windows via Windows Update. The update is provisioned for users of Windows 10 version 1803 and above, and replaces the classic Edge app once installed. The browser, when delivered with KB4559309, makes it impossible to uninstall it from Settings. Check out the following workaround: Uninstall Microsoft Edge If Uninstall Button is Grayed Out