If you just migrated from Windows to Linux Mint or wish to migrate soon, you might be looking for software which lets you do your daily activities on your PC. Today, I would like to share my list of essential apps for Linux Mint. They might not be suitable for everyone, so you can share your own apps in the comments.

While it is not possible to create a list of apps which will suit everyone perfectly, I will try to create a list of really essential apps that cover all the essential needs of an average user. Since everyone uses a PC for a different purpose and they do different tasks depending on their occupation, your app preference may vary. But I use these apps myself and find them incredible. Give them a try.
Firefox - a web browser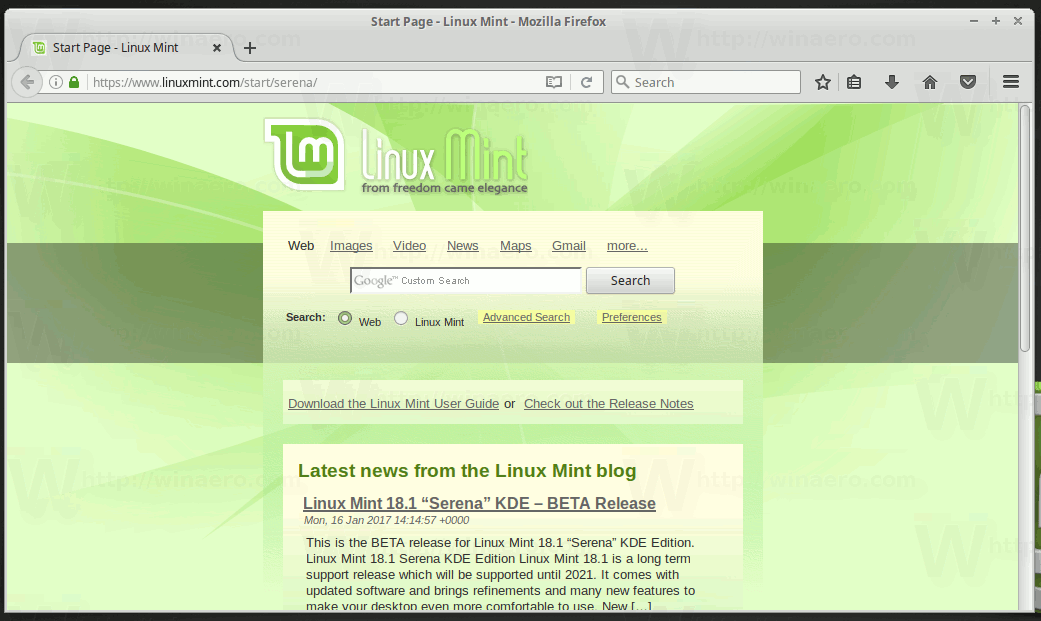 Firefox is my browser of choice. Windows users must be familiar already with Firefox. It is a flexible and customizable web browser which is not built on top of the Blink engine like Chrome/Chromium and their clones but uses its own rendering engine, Gecko. If you are used to Google Chrome, you can install it, but I advise you to try Firefox first before installing your other browser. Firefox is pre-installed in all editions of Linux Mint. Firefox has been around for a long time on both Windows and Linux so if you're familiar, go for it. It has a high degree of customization - something I need in the applications I use.
Thunderbird - an email client and RSS reader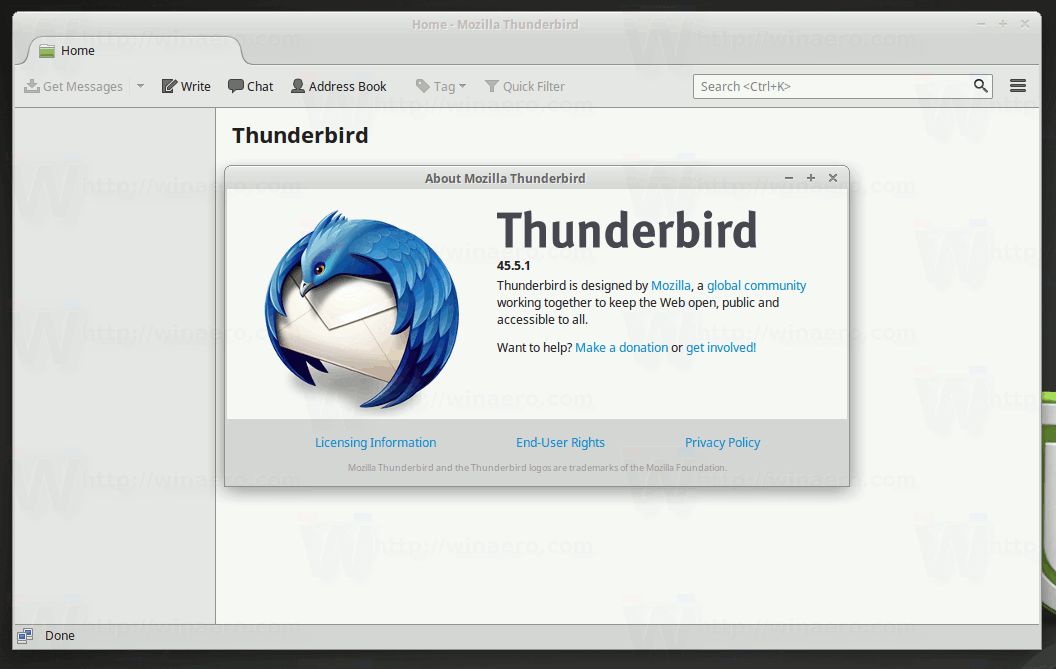 Thunderbird is a powerful email and RSS client. It supports all email protocols and feed types. It features fast search, quick filters and can handle very huge mail boxes without issues. Its built-in RSS reader is also very useful. Some people say that the days of offline email clients are over. I do not agree, an email client still has its place, and Thunderbird is the best application for its purpose. Once you try Thunderbird, you will ditch other services and apps.
qBittorent - a torrent client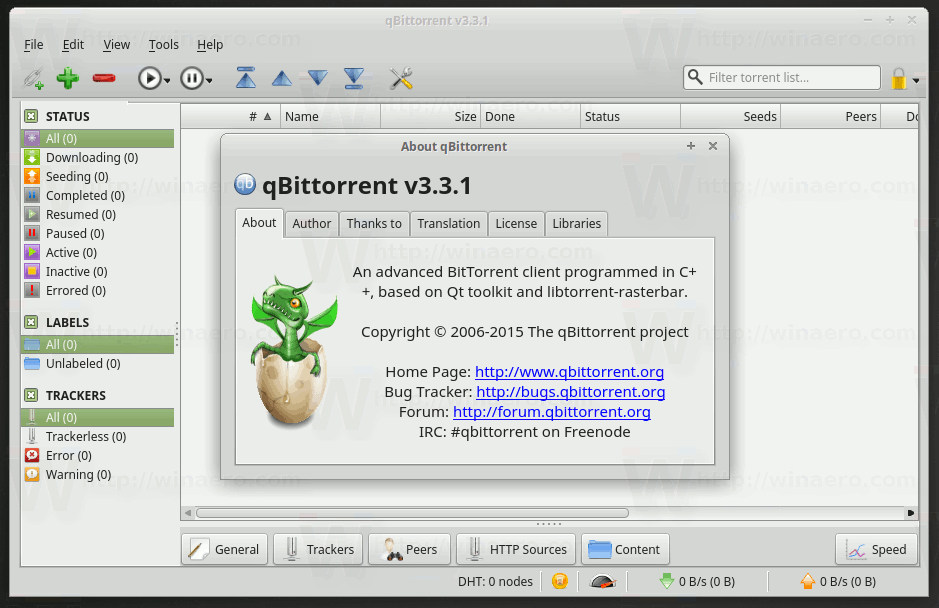 Out of the box, Linux Mint comes with a bittorrent client called "Transmission". qBittorrent is a great alternative to that app. It is more reliable than Transmission, has a simple and useful GUI with plenty of options that you can customize. qBitTorrent is open source software available for all major platforms (Windows, Linux, macOS, OS/2, and FreeBSD). You can install it using Software Manager.
GIMP - an image editor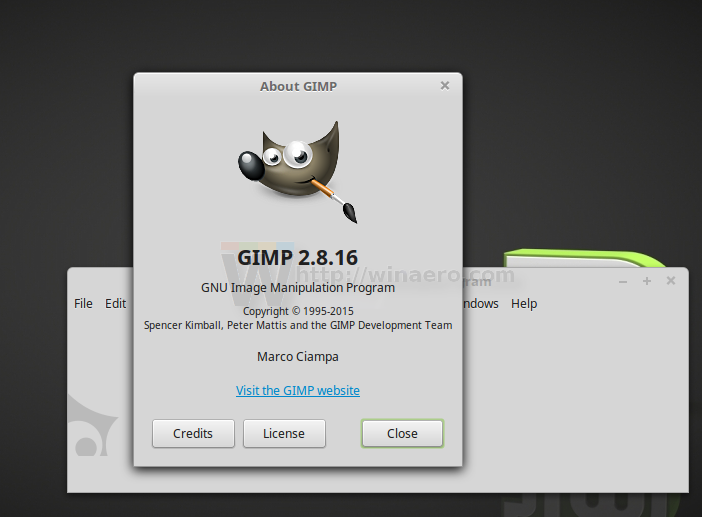 GIMP (GNU Image Manipulation Program) is a powerful image editing app. To be honest, it is very hard to switch from applications like Photoshop (or even Microsoft's Paint) to GIMP because it acts and works completely different from Windows apps. Its behavior can be unexpected and you need to take the time to learn it. But once you spend enough time to learn GIMP's basics, you'll find it very powerful and very useful.
VLC - a media player app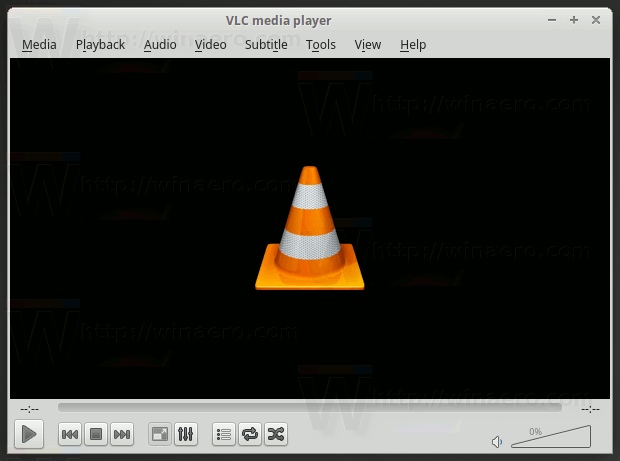 VLC is the world's best media player which supports all possible file formats available these days. VLC is definitely the app which should be pre-installed in every Desktop Linux distro. However, it is not installed by default in Linux Mint and you have to use Software Manager to get it.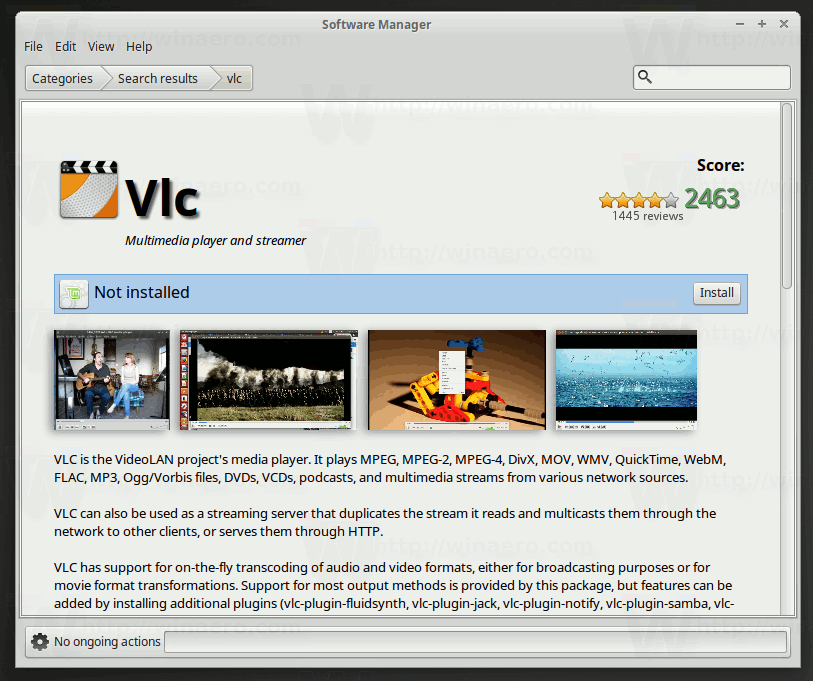 VLC can play offline files and online streams, broadcast media streams to the network and convert files between various formats. It supports a wide range of options and can be configured to fit your needs.
Smplayer - a media player app
This is yet another great multimedia application which does not come pre-installed but is available in the official repository.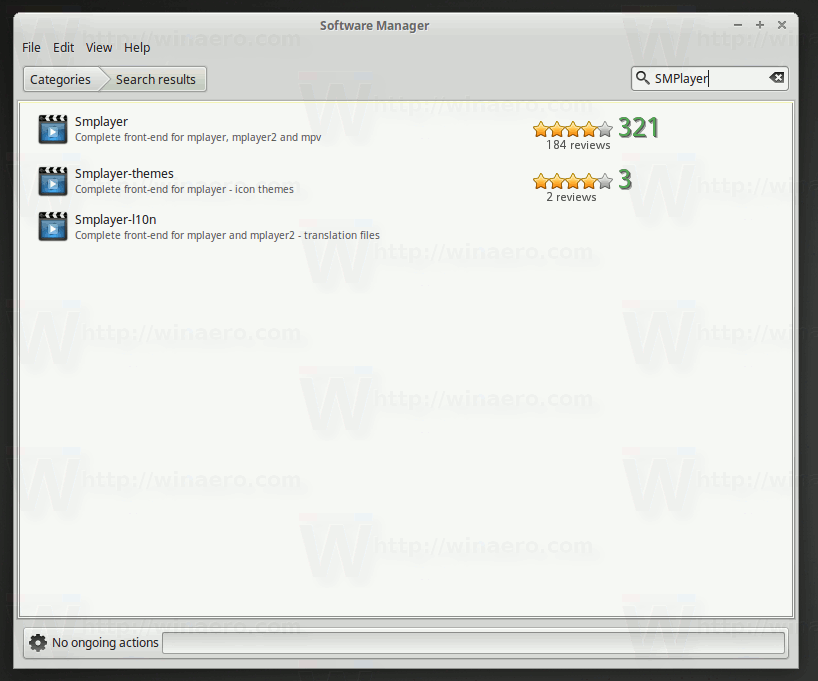 Smplayer is a nice front-end for console apps like mplayer and mpv. These apps are extremely powerful media players which, like VLC, can handle all media formats. I recommend you to have Smplayer + any of them installed. When VLC fails to play back a format or does not suit your specific requirement for some media, you can use Smplayer instead. For example, once, VLC had issues with a media file (which was broken) so I had to switch to Smplayer. Nevertheless, it is good to have both of them installed as they are excellent media players. You can install Smplayer and MPV using Software Manager.
Geany - a powerful text editor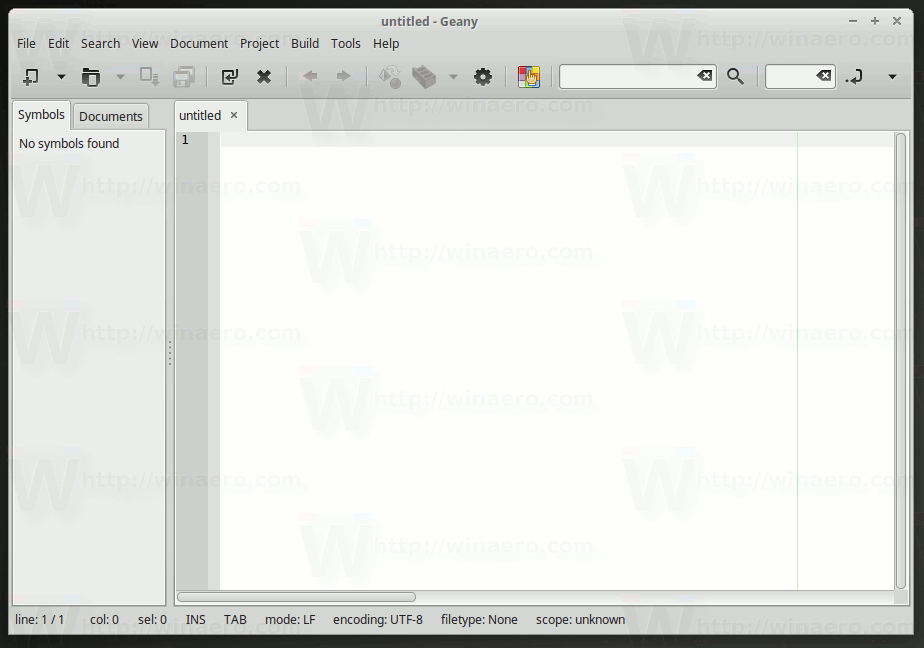 Everyone needs a nice and useful text editor. You may have heard about vim, which is the de-facto standard for *nix operating systems. But it is very complicated, especially if you are not familiar enough with Linux. The app I recommend you to use as your text editor is Geany. It is like Notepad++ for Windows. It shares many of its features.
Geany supports syntax highlighting, color schemes, code autocompletion, spell checking, scaling, transparent file conversion between UNIX and Windows row ending and can be useful for both programmers and regular users. It is stable and fast.
Geany supports plugins and extensions which can be really useful.
You can install Geany and its plugins using Software Manager.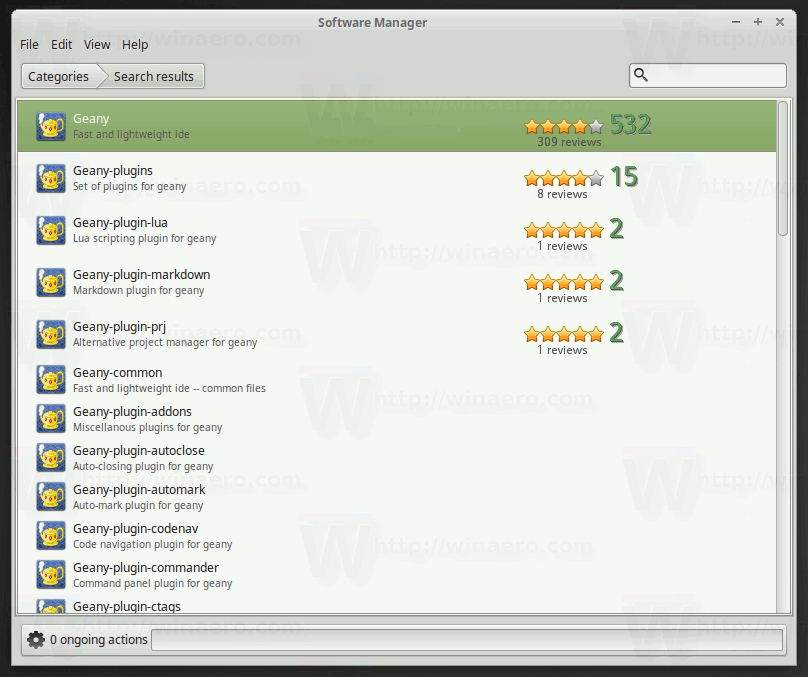 Ristretto Image Viewer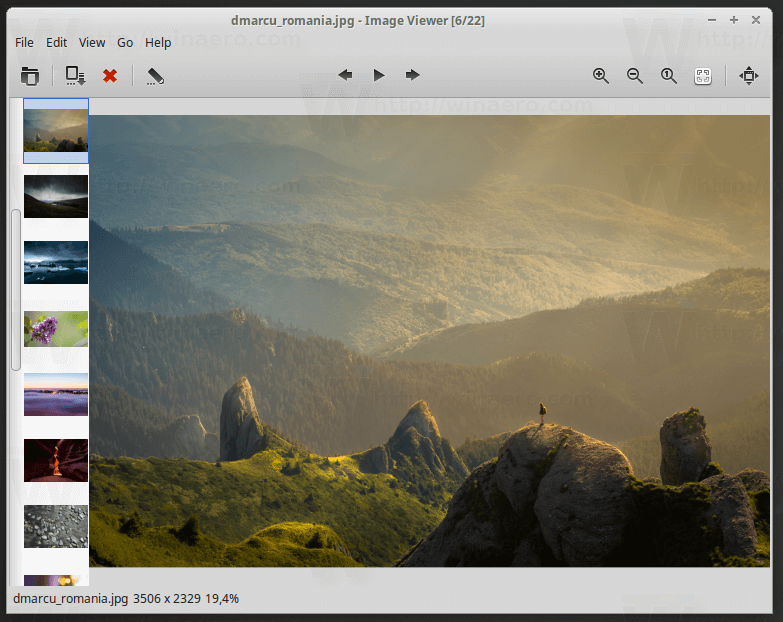 Starting with Linux Mint 18, the default image viewer is Pix, a fork of Gnome's GThumb app. Ristretto is a lightweight and fast alternative to Pix. It is an image viewer which is included in XFCE4, but you can install and use it in any edition of Linux Mint. It does not include any built-in features to edit images. Instead, you can call an external app like GIMP and edit the currently opened file.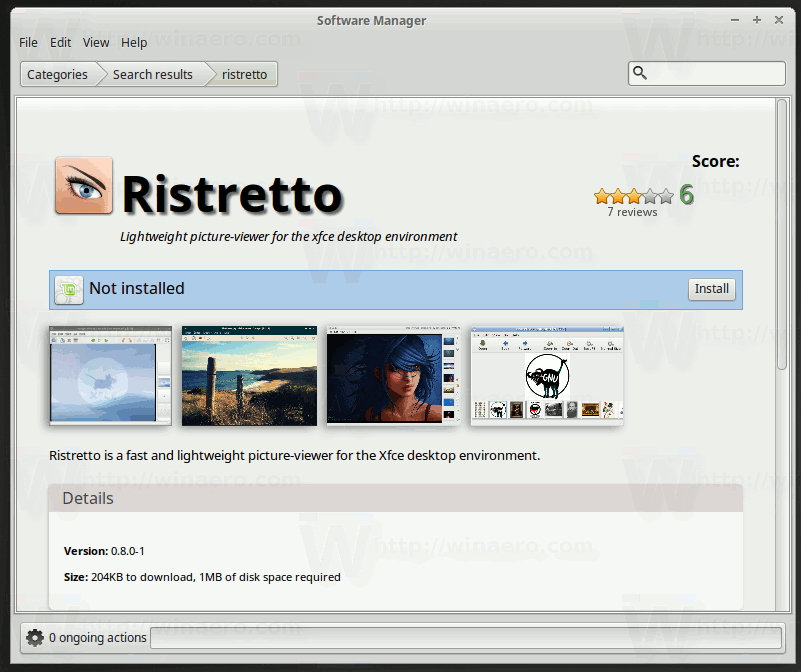 SimpleScreenRecorder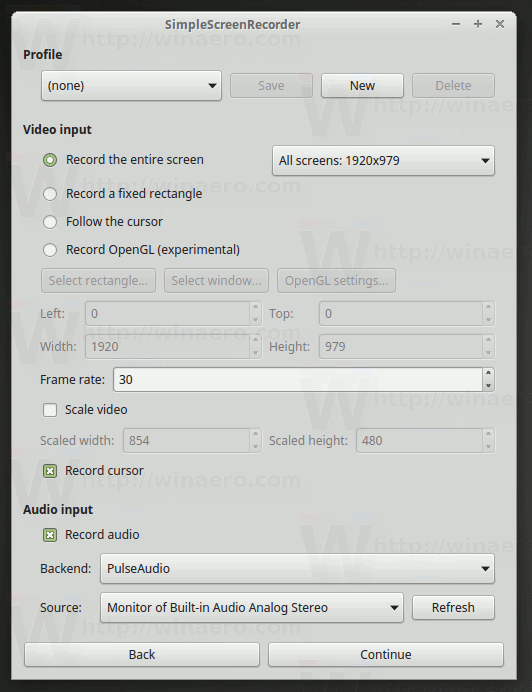 This application is a pure masterpiece. When you need to record a screencast, there is nothing better than SimpleScreenRecorder. The application can record your screen contents to a file using a wide set of codecs. It can record a fixed rectangular area or follow the cursor. You can even record full screen games as it supports OpenGL recording!
You can save your preferences as profiles and switch between them at any moment.
To install the app, follow the instructions available on the official Wiki page of the project.
OpenShot - a video editor
Once you record a screencast, you may need to add a soundtrack, effects and cut out some video portions. OpenShot is the perfect app for this task. Linux Mint's repository ships with version 1.4.3 of OpenShot, while the latest one is 2.0. Use the version available in the repository. Do not install the latest release. As of this writing, it is unstable and almost unusable.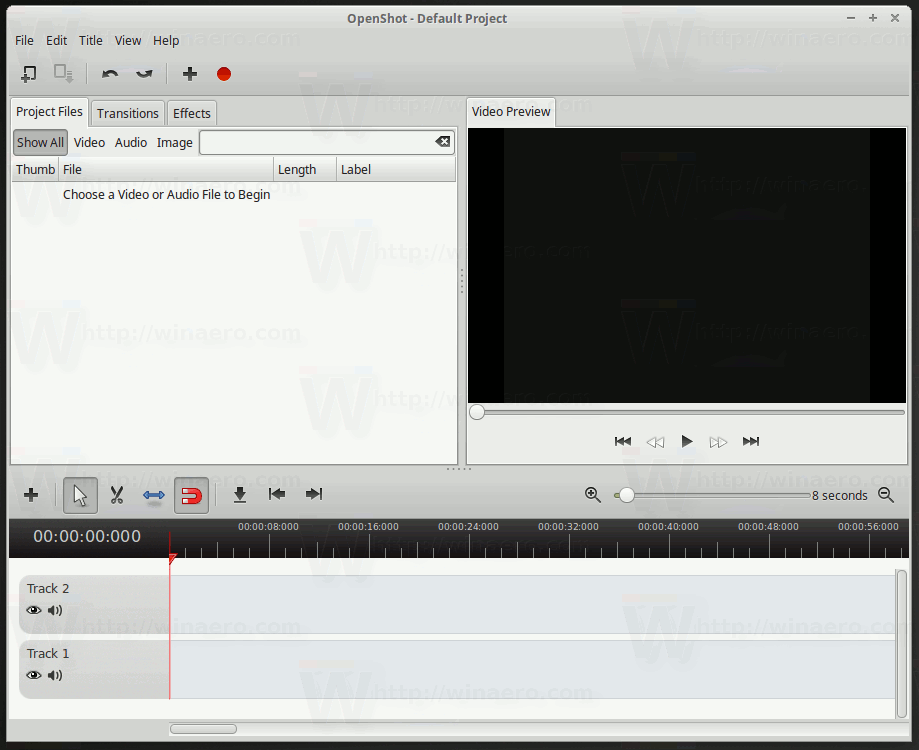 OpenShot 1.4.3 is very easy to use. Using it, you can perform all the basic video editing tasks, apply effects, add a watermark and export your work directly to YouTube, Flickr and a number of online services. The application supports export profiles and has many options you can customize.
Audacity - an audio editor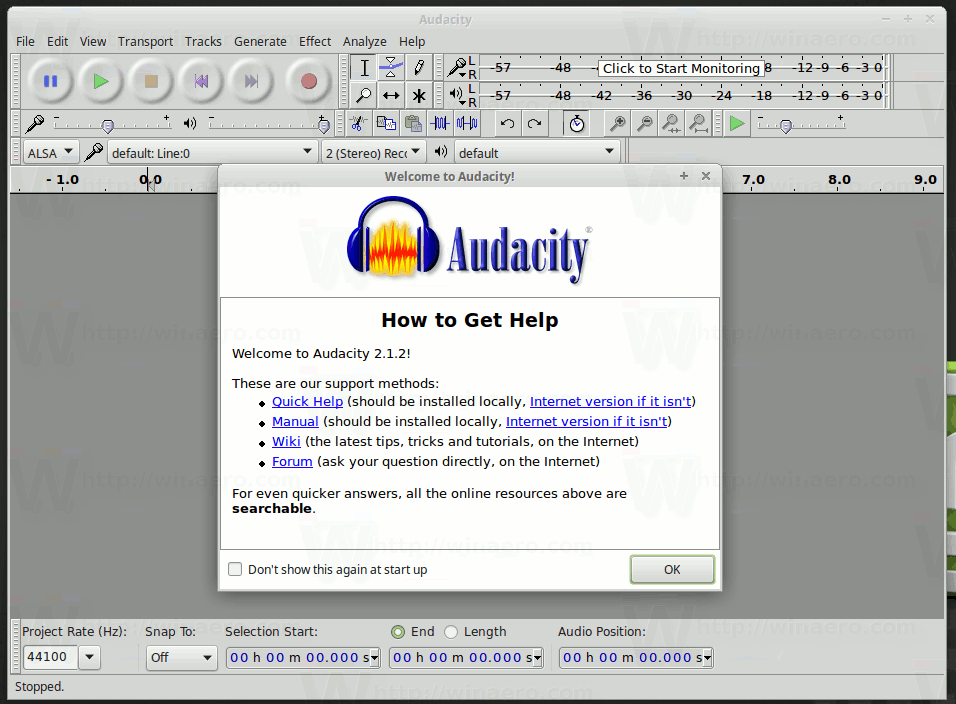 Audacity doesn't require introduction as this too is available on Microsoft Windows. It is a very famous cross-platform audio editor. If you need to edit or cut some audio file quickly, install Audacity using Software Manager. All the necessary tools and effects are available in the application out of the box.
Nemo - the best file manager
In Linux, there are plenty of file manager apps available. My personal favorite is Midnight Commander, but it is a console app and doesn't support things like drag and drop, image previews due to terminal limitations. It may not be convenient for many users. Instead, I advise you to go with Nemo.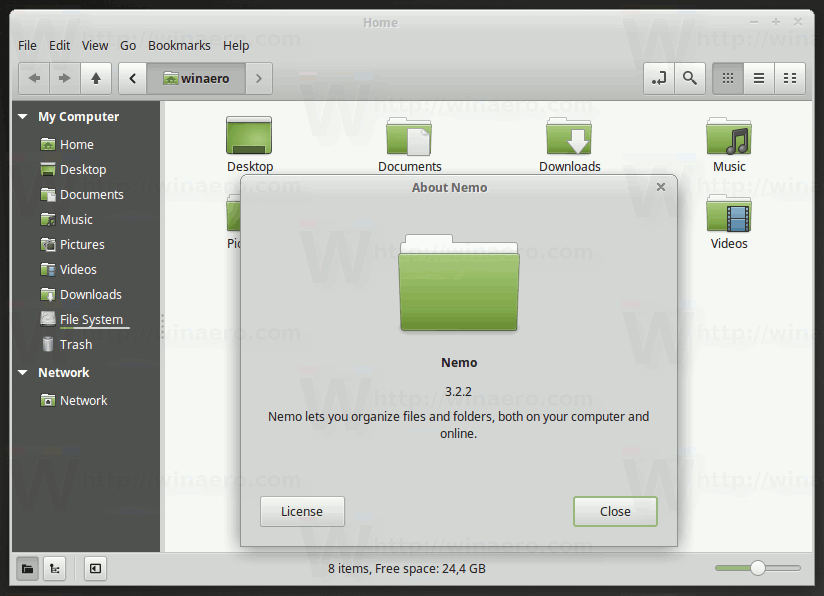 Nemo is the default file manager of Cinnamon. You can install Nemo in any desktop environment using Software Manager. It is a very flexible and useful application. Nemo provides all the necessary functionality to manage files. Using Nemo, you can also browse remote file systems like FTP or Samba. I tried many graphical file managers, but only Nemo is stable enough to serve your daily needs.
This list is far from complete and may vary from person to person. There are lots of good apps that come preinstalled in Mint. For example, Libre Office is an excellent office suite which will allow you to open documents made in Microsoft Office and create new documents in various formats. Apps like CatFish will allow you to find your files quickly using a friendly user interface.
What are your essentials? Which apps can you recommend to a new Linux Mint user? Tell us in the comments.
Support us
Winaero greatly relies on your support. You can help the site keep bringing you interesting and useful content and software by using these options:
If you like this article, please share it using the buttons below. It won't take a lot from you, but it will help us grow. Thanks for your support!