Microsoft has released a set of ISO images for Windows Server Insiders. You can now download ISO Images for Windows Server vNext build 19624.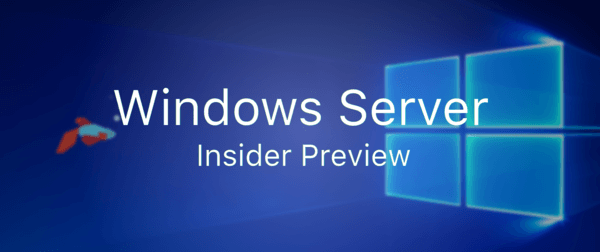 Microsoft has synchronized the Server release with the latest Windows 10 Insider Preview in the Fast ring, which is also build 19624. Registered Insiders may navigate directly to the Windows Server Insider Preview download page.  See the Additional Downloads drop-down list for Windows Admin Center and other supplemental apps and products. If you have not yet registered as an Insider, see GETTING STARTED WITH SERVER on the Windows Insiders for Business portal.
As of now Microsoft offers the following server ISOs:

Available Content
Windows Server vNext Semi-Annual Preview The Server Core Datacenter and Standard Editions are available in the 18 supported Server languages in ISO format and in VHDX format in English only.

Matching Windows Server Core App Compatibility FoD Preview
Matching Windows Server Language Packs
Symbols are available on the public symbol server – see Update on Microsoft's Symbol Server blog post and Using the Microsoft Symbol Server.
Containers: For more information about how to obtain and install Windows Server containers and Insider builds, click here.  Quick start information, here.
Keys: The following keys allow for unlimited activations of Windows Server Semi-Annual Channel Previews
Server Standard: V6N4W-86M3X-J77X3-JF6XW-D9PRV
Server Datacenter: B69WH-PRNHK-BXVK3-P9XF7-XD84W
The Windows Server Preview will expire July 31st, 2020.