It appears that Microsoft's foldable dual-screen smartphone has been abandoned, at least from an external perspective. The Surface Duo last received a major software update in October 2022, when Android 12L was released. Since then, there has been little activity regarding new features and bug fixes.
Following a major OS update, it's common to have a few months of bug fixing to address any new issues that may arise due to the significant changes in the OS. However, this is not the case with Android 12L on the Surface Duo. Microsoft released this update and has only fixed one bug since then. The smartphone has not received the April security updates.
The Android app teams seem to have dropped support for the Surface Duo as well. For example, SwiftKey recently added support for the Bing chatbot, which works great on most Android smartphones, but isn't available on the Surface Duo.
Windows Central contacted Microsoft to find out if Bing AI features will be available in SwiftKey on Surface Duo. The company said they have nothing to share.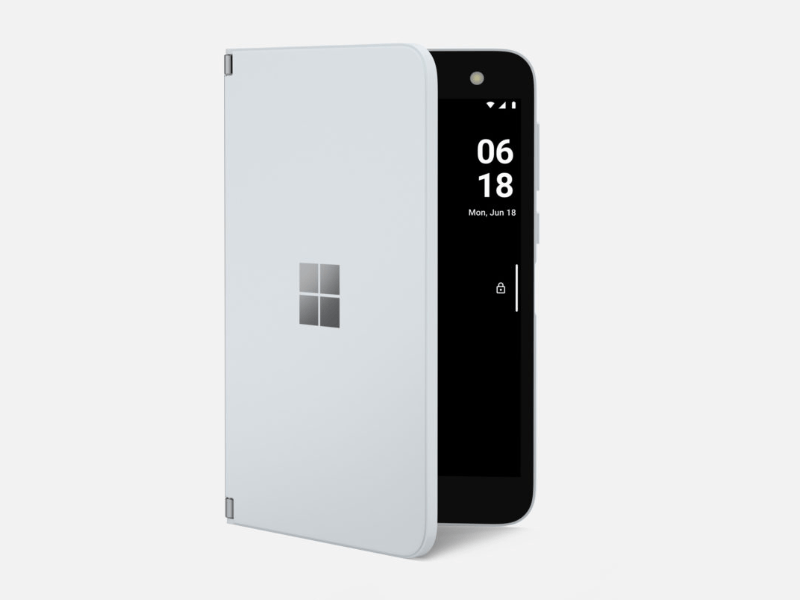 Here's what is going on
In January of this year, reports indicated that Microsoft may be abandoning the dual-screen Surface Duo 3 for 2023. Instead, the company is planning to produce a device with a foldable display slated to release at the end of 2024. So the next foldable smartphone in the Surface lineup won't be a dual-screen device.
Microsoft spent about a year prototyping and experimenting with the hardware of the new Surface Duo, but eventually decided to move to a design with a 180-degree hinge, an internal folding display, and an external display on one side. In addition, last year, Surface Duo OS developers were assigned the responsibility of adapting the system for a single-screen foldable device.
Moreover, a significant number teams member from the Surface Duo OS team have moved to another project that focuses on creating Teams Rooms on Android. Microsoft aims to provide its version of AOSP with integrated Teams to conferencing equipment manufacturers, offering them complete control over software development for these products. Previously, companies had created their own software products and licensed integration with Teams.
It seems that Microsoft is prioritizing this over supporting the Surface Duo. As a result, work on Android 12L for Surface Duo has slowed down due to most of the team being dedicated to creating Teams Rooms on Android.
Furthermore, as of late 2022, Microsoft had no plans to release Android 13 for the Surface Duo. Instead, the company decided to wait for the release of Android 14. While plans could have changed since then, there is no reliable information available on this matter.
The partnership between Microsoft and Google appears to be less effective
Citing various sources,  Windows Central reports that Microsoft and Google's "partnership" for the Surface Duo is no different from the standard OEM partnership that Google maintains with all Android device manufacturers.
Moreover, Google is reportedly denying Microsoft access to the source code for new versions of Android before their public release. This access is granted to other OEMs like Samsung.
The release of Android 12L for the Surface Duo was delayed as Microsoft had to wait for Google to finalize the new version of the operating system. Microsoft could only begin developing a system for the Surface Duo in March 2022, while Samsung had started working on Android 12L for the Galaxy Fold 3 and Galaxy Fold 4 a few months earlier.
Surface Duo 3 has a tough road ahead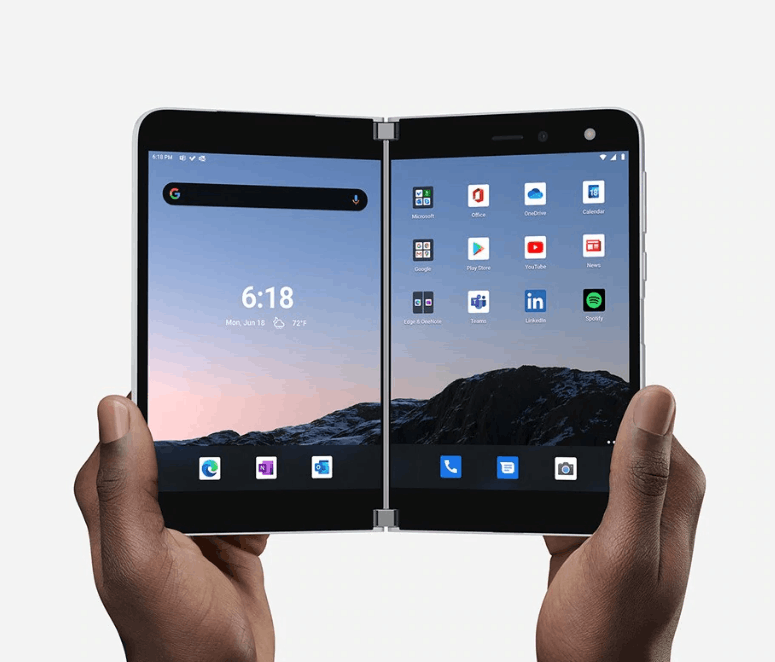 Efficient hardware design is crucial, but it is pointless if software developers refuse to support the device. This has been the primary issue with the Surface Duo and Surface Duo 2. Neither Google nor Microsoft is willing to provide adequate support for dual-screen foldable smartphones. As a result, the focus has shifted to the concept of a single foldable screen.
Therefore, Microsoft must prioritize Android development to differentiate the Surface Duo 3 from its competitors. Why would consumers choose a Surface Duo 3 over a Pixel Fold or Galaxy Fold? The company recognizes the need to find a compelling answer to this question.
The issue is that Microsoft currently lacks the resources to actualize their plans, and recent cuts have only worsened the situation. Numerous teams have been advised to prioritize projects that are most likely to generate a profit, and the Surface Duo 3 does not seem to meet that criterion.
It's safe to assume that the Surface Duo is facing significant challenges, and it will require the support of all the critical Android software teams at Microsoft to achieve any future vision if they intend to release a Surface Duo 3 next fall.
Source: Windows Central
Support us
Winaero greatly relies on your support. You can help the site keep bringing you interesting and useful content and software by using these options:
If you like this article, please share it using the buttons below. It won't take a lot from you, but it will help us grow. Thanks for your support!