Similar to Apple's very own Silicon SoC (M1), which now powers this year's Macs, Microsoft is about to build its own hardware platform around a customized ARM chip. The final product will be used in servers and Surface products.
The Apple Silicon product is a customized SoC with a licensed ARM instruction set but with its own design and architecture. Unlike Apple, Microsoft is going to re-use existing ARM design rather than creating its own design for the chip.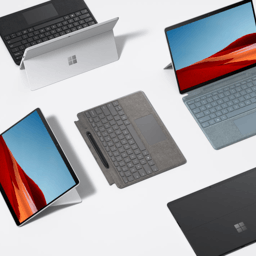 Microsoft actually sells ARM-powered devices since 2017, however, they all feature Qualcomm processors. This started in 2017 with Snapdragon 835 and 850 chips.
Microsoft's later introduced SQ1 chip is again a re-branded and slightly tweaked version of the Snapdragon 8cx hardware. It is used in Surface Pro X.
Now the Redmond firm is about to build its own ARM hardware. It will probably be created under the same license that Qualcomm uses for their solutions.
A Microsoft spokesperson said the following:
Because silicon is a foundational building block for technology, we're continuing to invest in our own capabilities in areas like design, manufacturing and tools, while also fostering and strengthening partnerships with a wide range of chip providers,
Apple's success with their M1 SoC that provides impressive performance results has definitely changed the market, being ahead of what Intel, AMD, and Qualcomm now offer. Microsoft is about to shorten the gap for the Windows PC and server market.