Microsoft puts lots of effort into making sure you have an excellent browsing user experience. Edge tries to protect your privacy, blocks annoying notifications, offers media autoplay controls, and removes intrusive ads. Unfortunately, Edge is not immune to "native ads." Users now report seeing new banners promoting mobile Edge in their browser settings.
After adding history and opened tabs sync, Microsoft wants to let the world know about this groundbreaking change. The company introduced quite a large banner directly in Edge's profile settings section. This banner encourages users to try new syncing capabilities and also download the mobile Edge app using a QR-code. There is even an instruction on how to scan a QR code using your smartphone.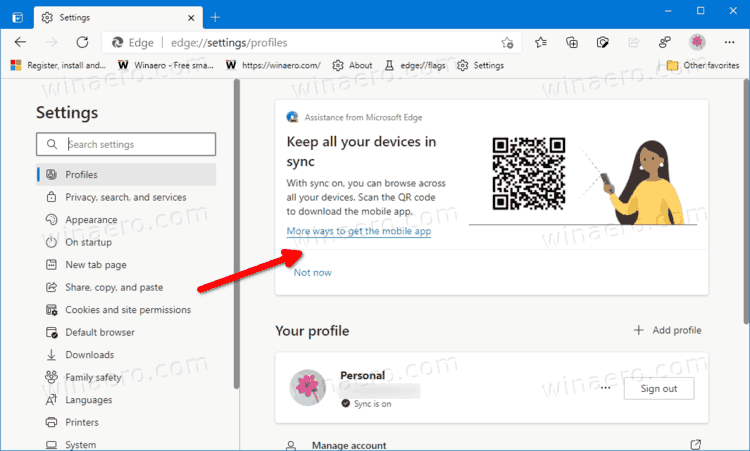 It is worth mentioning that mobile Edge already has its separate promotion section in the desktop browser. Open settings and go to Phone and other services. There you will find instructions on how to set up Edge on a mobile device.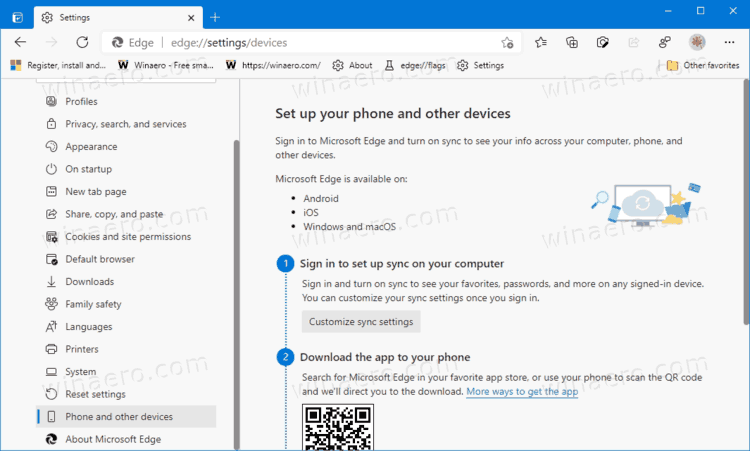 It looks like Microsoft thinks this is not enough, so extra banners now appear on the Profiles page.
This update will join recent Microsoft's efforts to promote its services inside Windows 10. There are ads for Edge in Search, Bing Search, Start Menu, Desktop, and in the Settings UI. The company also pushes Microsoft 365 subscription ads using banners in File Explorer and mobile Outlook in Windows Mail.
It looks like ads in Microsoft Edge are gradually rolling out. The new banners do not appear on some of our computers, but others already have them. We see them in the Stable and Dev builds of the browser, but not in Canary. However, other users report that they see the banner in Edge Canary, too.
If you are not happy with the new notification in Edge Settings, you can easily dismiss it. Luckily,  clicking the Dismiss button is all you need to do.