Similar to the ability to view PDF inside the browser tab, Edge is getting the built-in viewer for Office files. Instead of downloading a Microsoft Word file, you can now directly open it in the browser.
This feature doesn't require you to have Microsoft Office installed. It won't allow you to edit documents, but you will be able to read and print them.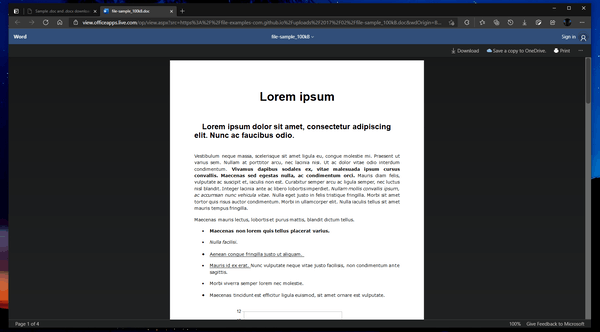 It is definitely a nice addition to the browser. Earlier, you had to upload such a file to OneDrive or Goolge Docs to read it, or install a local office suite software like Microsoft Office or LibreOffice. The new feature makes things simple.
If you don't like the new browser behavior, there is an option to disable the Office viewer in Microsoft Edge. It can be found under Settings > Downloads.

At the moment of this writing, the built-in Office viewer is under controlled feature roll-out, and only available to a small select group of Insiders running Edge Canary. You may or may not have it in your browser.
But that is not all.
Another interesting addition that is coming to the Edge browser is the ability to sort Collections by the recently used criteria. When enabled, it re-arranged the items by the time you last access the collection entries. It is already available to a large number of Edge Canary users.
To apply the new sort order, open a collection, and click on the three dot menu button next to the collection title. Select Sort by recently used entry from the menu.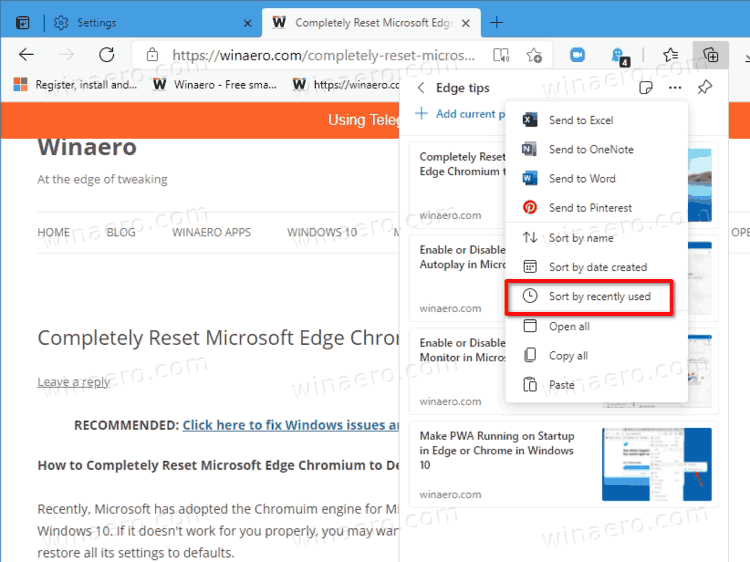 It is unknown when these new features will appear in the stable version of the browser. Microsoft hasn't announced them yet.
What's your take on these changes? Do you like the idea to have a built-in Office file viewer in Microsoft Edge? Do you find the new Collection sorting option useful? Tell us in the comments.