By default, Microsoft Edge opens a PDF file when you click on a link to it on some page in the browser. There is a built-in PDF reader feature, that includes all the essential options for you to read a PDF file. Earlier, you could search for text in a PDF file with the Ctrl+F shortcut, but now there is a GUI option for that.
Microsoft Edge comes with an integrated PDF viewer. It is a useful option that allows you to avoid installing a third-party PDF viewer. It includes essential functions to view, read, print the PDF files, and also allows adding notes and highlights. Also, for files opened by a link from a web site, it shows a save button to download and save such file locally to your computer.
👉 Tip: You can also enable the two-page view for the built-in PDF reader in Microsoft Edge.
For those of us who prefer using mouse over keyboard, Microsoft has added a nifty search button to the top bar of the built-in Immersive Reader feature. Here's how it looks.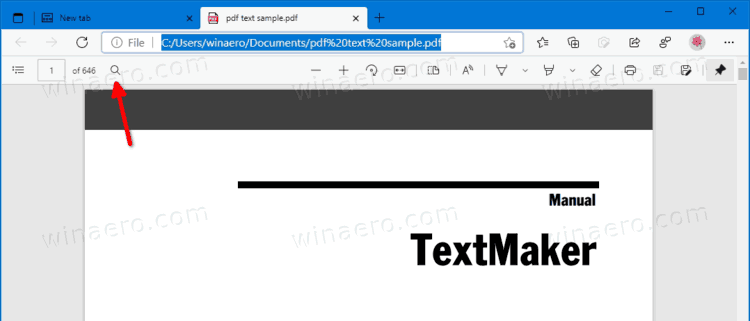 Clicking on the button opens a search box, similar to what you'll see if you press Ctrl + F.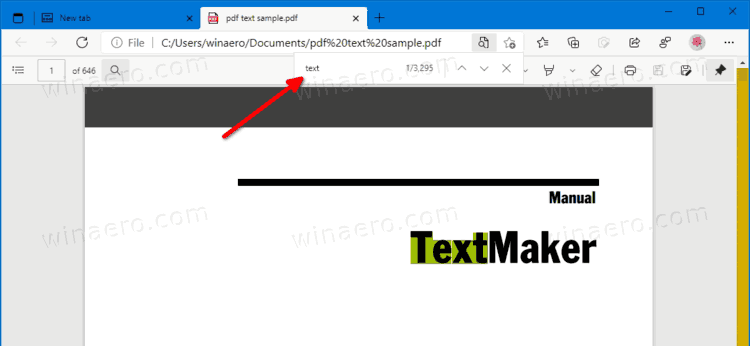 I see this change in Edge Canary 89.0.757.0.
If you are using some PDF reader software that offers extra features, you may want to disable the built-in PDF reader of Microsoft Edge, and stop it from automatically opening PDF files. Check out how to