The Linux Mint developers are dropping 32-bit support and will only ship 64-bit ISOs. Linux Mint 20, code name "Ulyana", is based on Ubuntu 20.04, which will also discontinue 32-bit system support, so this change in Mint was obvious and predictable.
Traditionally, Linux Mint 20 will be available in three desktop editions - Cinnamon, MATE and Xfce. The operating system will be supported until 2025.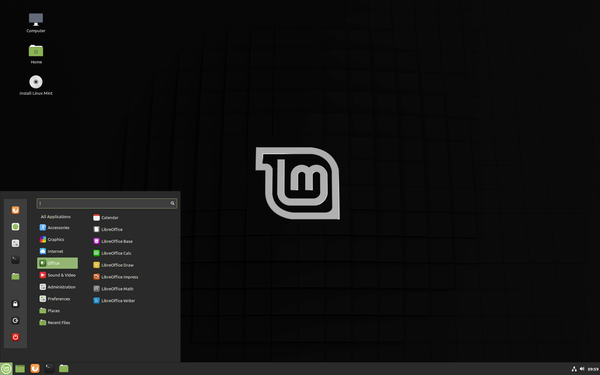 Here are some updates on Linux Mint features that will arrived with "Ulyana".
StatusNotifier, libAppIndicator and libAyatana
Following a change in Electron, XappStatusIcon applets will gain support for StatusNotifier, libAppIndicator and libAyatana.
This support, which was disabled by default in Cinnamon, will be removed entirely from the DE and delegated to the XappStatusIcon applet.
LibAppIndicator and libAyatana have the ability to fallback to xembed (the GTK tray technology), so in Cinnamon, even though support for these technologies was disabled by default, applications using these libraries would still get their icon into the tray. In Mint, the situation was even better because libAppIndicator was patched to fallback to XappStatusIcon before falling back to xembed, thus preserving compatibility with HiDPI and symbolic icons. The problem was with applications using StatusNotifier directly.. which just didn't fallback to anything at all and had no visible tray icon. With Electron moving to StatusNotifier this issue became more urgent.
XappStatusIcon applets gaining support for these technologies will guarantee better support for modern Electron apps and indicators and it will do so in all distributions, without the need to patch anything.
Nemo performance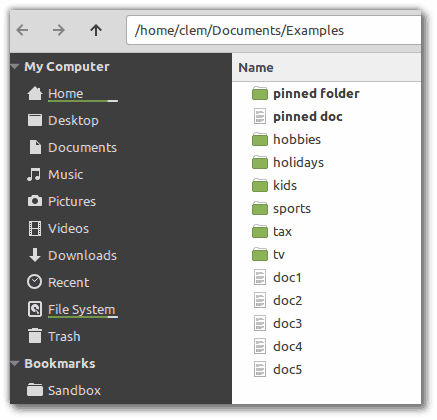 The team looked at the performance of the file manager and changes are being made to the way Nemo is handling thumbnails. Although the generation of new thumbnails was done asynchronously, loading existing ones could sometimes have an impact on browsing content and navigating directories.
The main idea behind these changes is to prioritize content and navigation and to delay thumbnails as much as possible. As a result, the content of directories shows up with generic icons before the thumbnails are rendered, but the improvement in performance is quite noticeable.
This also has a positive impact on performance in cases of heavy I/O and slow HDDS, such as when moving videos to external devices.
Warpinator
The app, referred as 'Warpinator' (the name is a subject to change), replicates the now-missing functionality of Linux Mint 6. It was powered by a third-party app Giver, which is now discontinued. To fill the gap, Warpinator will allow the user to easily share files across the local network. Without any server or configuration, computers would automatically see each other and you could simply drag and drop files from one to another.
According to Mint devs, a server configuration (FTP, NFS, Samba) is overkill for casual file transfers between two clients, and it's a real pity to use external media (Internet services, USB sticks, external HDDs) just to share files when there's a local network which could do just that.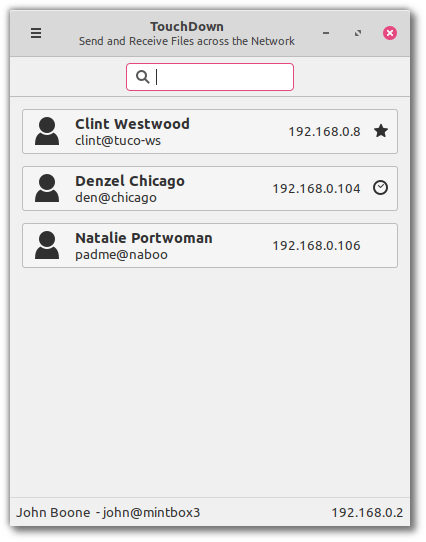 By clicking on a computer you can see more information about it and exchange files with it: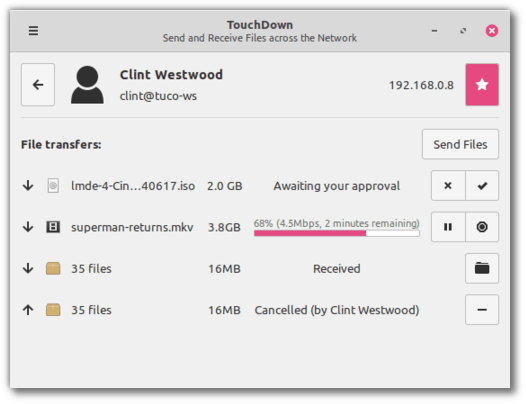 The app source is on GitHub.
An updated Color Palette for Mint-Y
Mint's Sebastien Bouchard has reviewed the colors used in the Mint-Y theme and has come up with a new method and proposal for a new palette.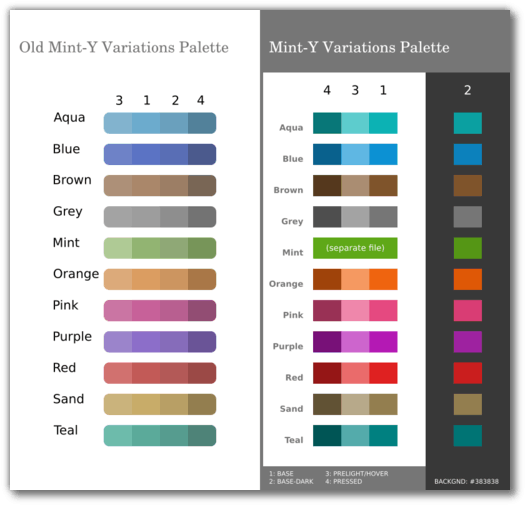 Bouchard has adjusted hue, lightness, and saturation to make the colors more vibrant without affecting usability of the theme. The changes will be tested, then they may be used for folder icon color too.
The following screenshots showcase the 'old' and 'new' pink variants of Mint-Y.
Old: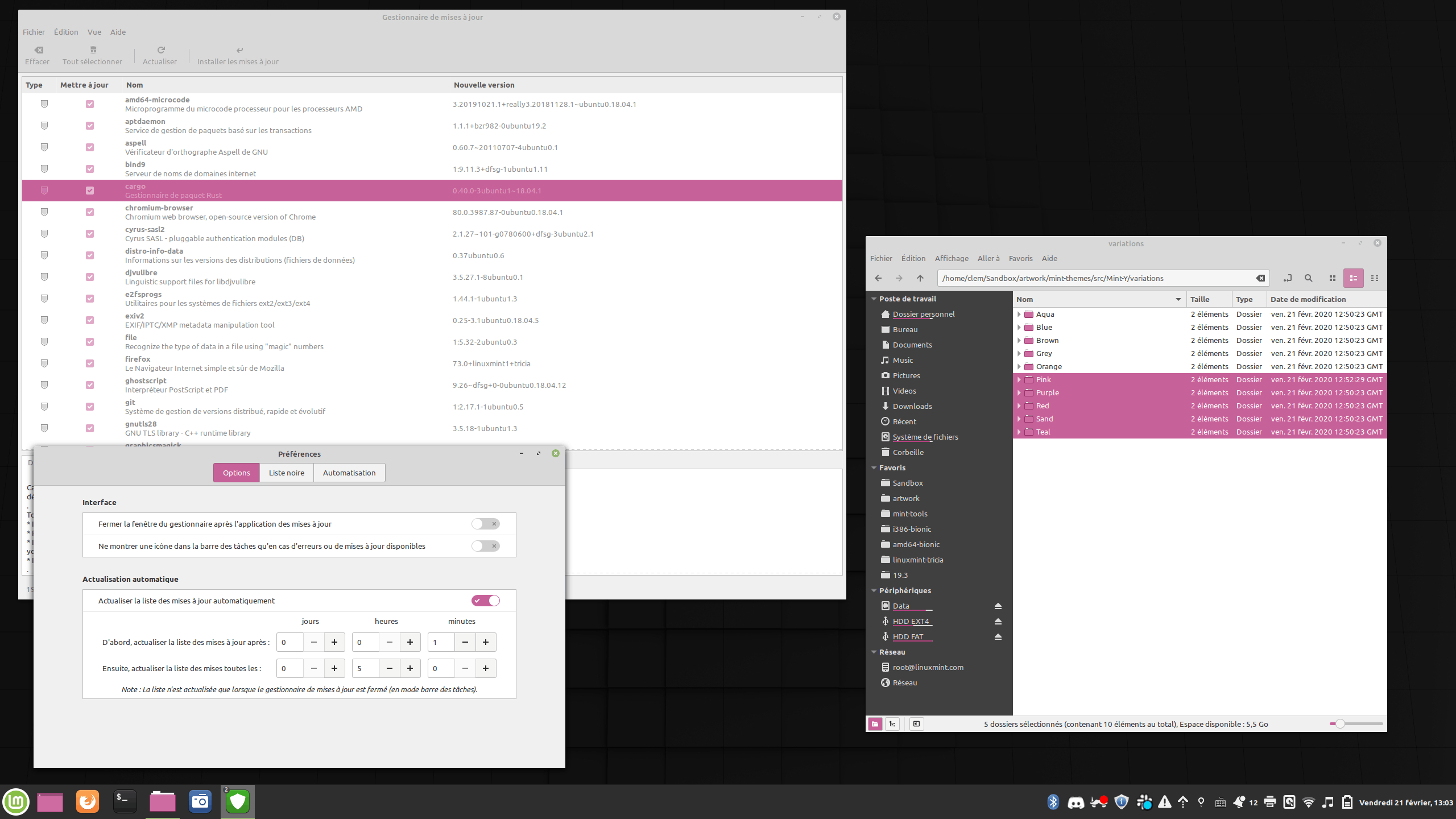 New: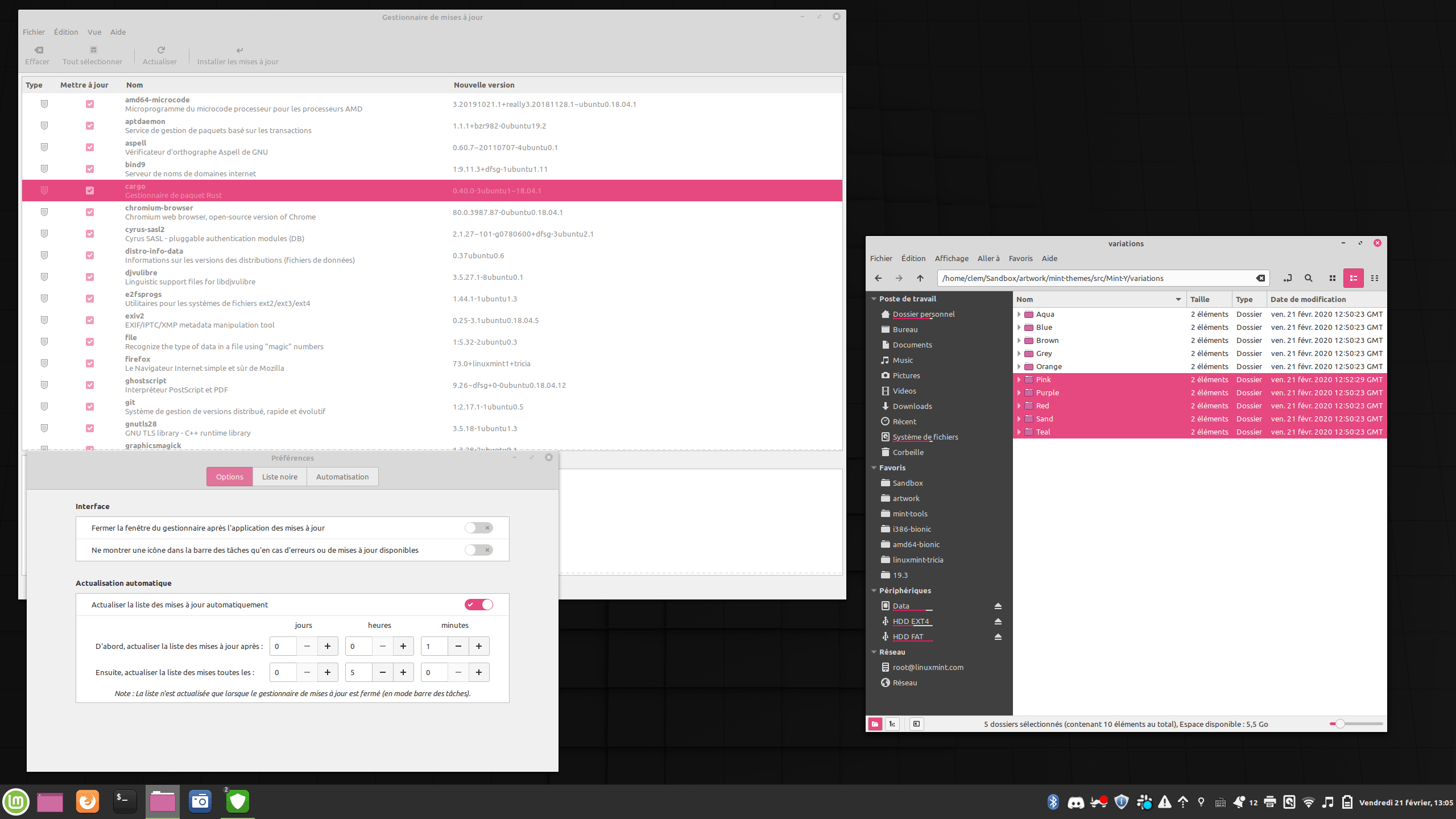 and this is the new Aqua: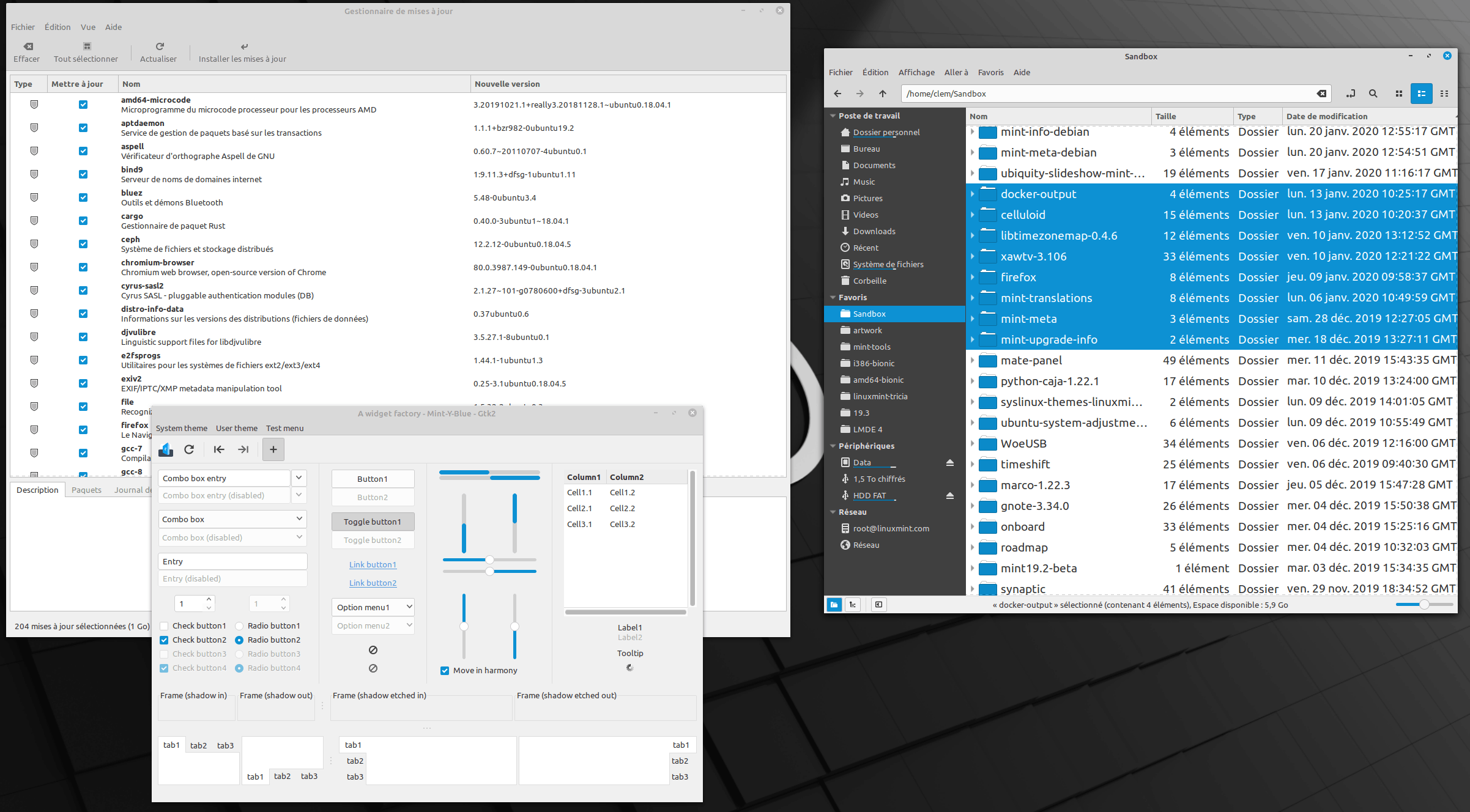 The new color is pleasant without being overwhelming, and the resulting GTK theme is nice to use.
Support us
Winaero greatly relies on your support. You can help the site keep bringing you interesting and useful content and software by using these options:
If you like this article, please share it using the buttons below. It won't take a lot from you, but it will help us grow. Thanks for your support!