Microsoft has published a lengthy post that covers the changes that made their appearance in the Edge Chromium this month. The posts mentions plenty of changes, including new shopping features to supercharge the upcoming holiday season, PDF improvements, and much more.
Shopping improvements
The browser has received a list of coupons for online shops that is now available in both desktop and iOS Edge versions. Click on the blue tag icon ion the address bar to open it. There is also a price comparison that saves your time and shows prices from multiple online retaliers.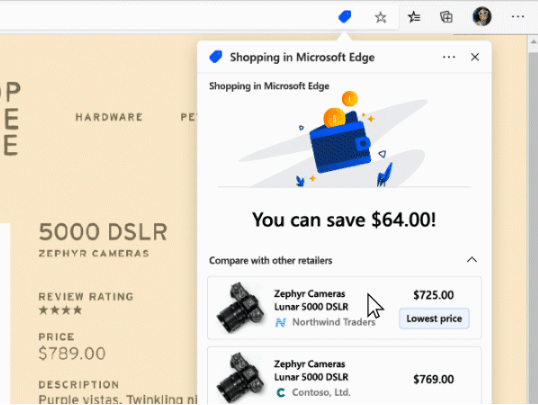 Yet another shopping feature is Deals. It is accessible through the New Tab Page and shows available discounts. This needs to be enabled manually, and only works for users in the US. Also, the New Tab page now supports voice search.
Similar additions were made to Bing. For a number of regions it will include "deals" and "Shopping" tabs that are organized by brands. There is also the new "Shop the Look" feature that is powered by Bing Visual Search and finds the suitable deals based on what you have been searching for.
Web Capture
The Web capture feature that allows taking screenshots of the open page has finally reached the stable branch. This also includes the ability to take full-screen snips.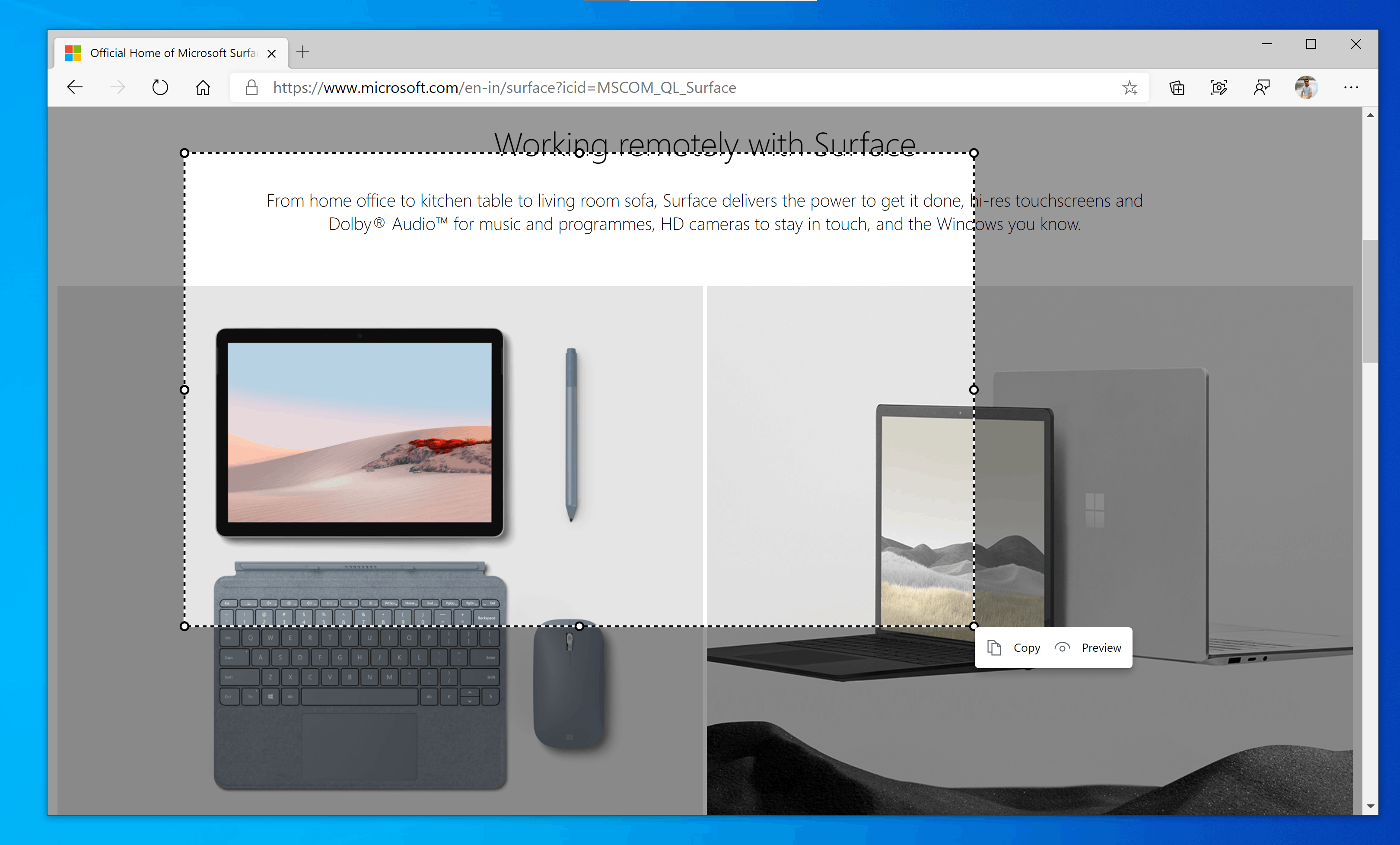 PDF Notes
Another feature is the ability to add comments to the selection in a PDF file open in the Microsoft Edge.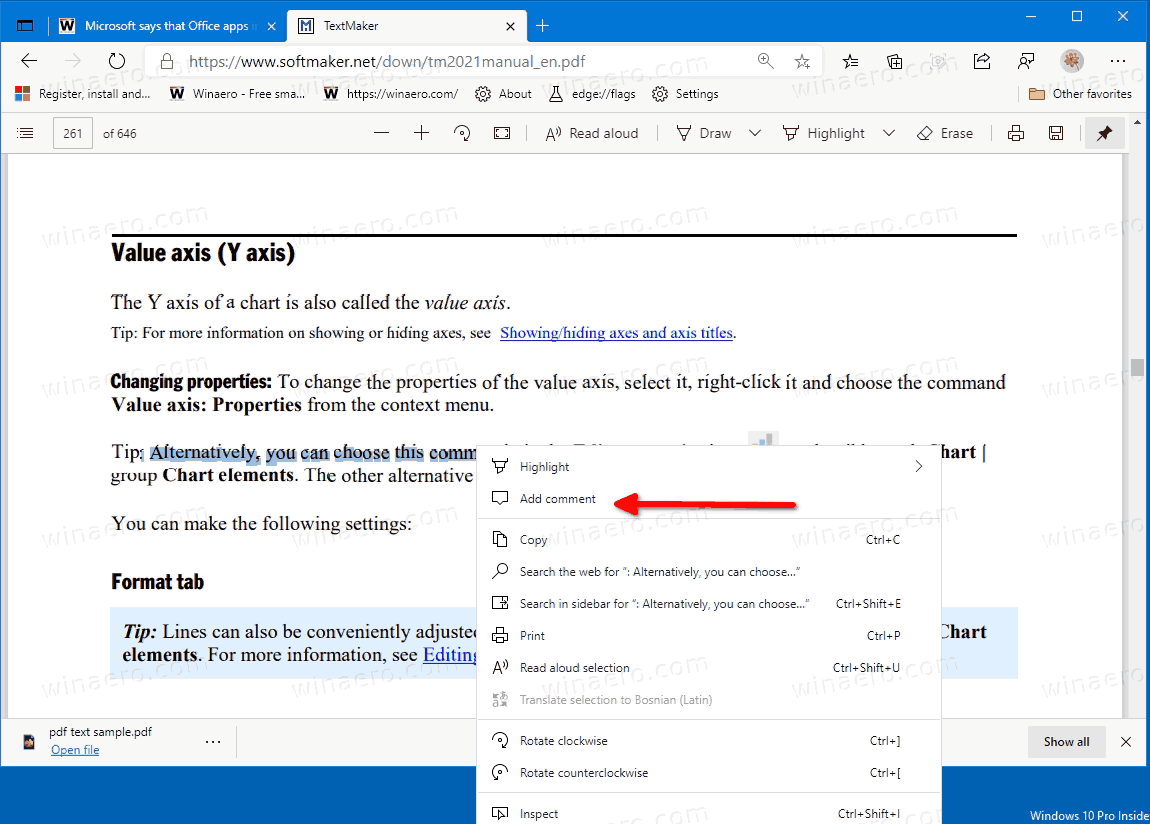 Copy Link format
Edge 87 brings a new copy-paste experience to the stable branch. It now allows you to specify how to paste a copied link - as a plain text, or as a fully HTML formatted portion.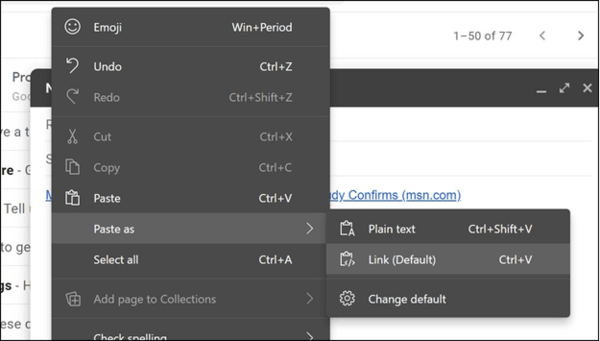 The above features are now available in Microsoft Edge 87, which is released to the stable app channel.
More details can be found here.