How to Disable Feature Tips and Suggestions in Address Bar in Firefox 75
Firefox introduced a new address bar with version 75. It features a larger font, and shorter URLs, which do not include https:// and www portions in suggestions any more. Also, the browser displays tips about Firefox features when you type a matching search query in the URL bar.

Firefox is a popular web browser with its own rendering engine, which is very rare in the Chromium-based browser world. Since 2017, Firefox has the Quantum engine which comes with a refined user interface, codenamed "Photon". The browser doesn't include support for XUL-based add-ons any more, so all of the classic add-ons are deprecated and incompatible. See Must have add-ons for Firefox Quantum.
Thanks to the changes made to the engine and the UI, the browser is amazingly fast. The user interface of Firefox became more responsive and it also starts up noticeably faster. The engine renders web pages much faster than it ever did in the Gecko era.
Firefox 75 is notable for a new address bar behavior, https:// and www removal from URL suggestions, image lazy loading enabled by default, and more. Check out
New Address Bar
Firefox 75 introduces a new user experience for the address bar. When you click on it, it automatically opens the "top sites" - the sites you visit frequently. When performing a search, Firefox will highlight popular keywords. Other changes include shorter URLs (see below) and larger fonts.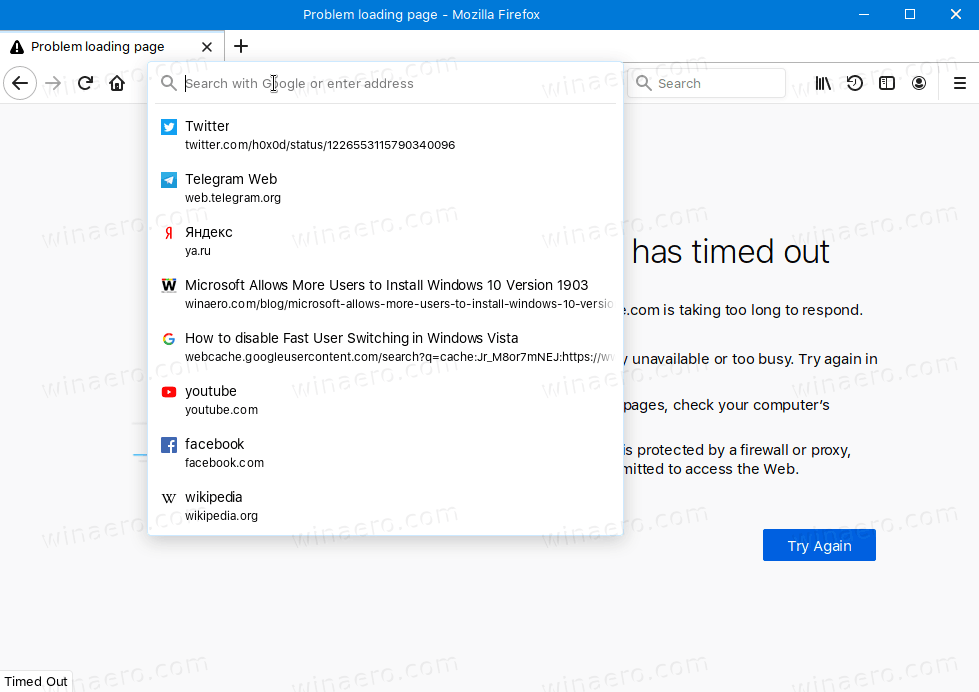 If you are not happy with top sites that appear automatically, or you find the size of the address bar enormous, you can restore the classic address bar in Firefox 75.
Another new feature in Firefox 75 are feature suggestions and tips for search queries. When you type a search query in the address bar that mentions 'firefox' and some of its features, the browser will display you a tip about its built-in features that you can use.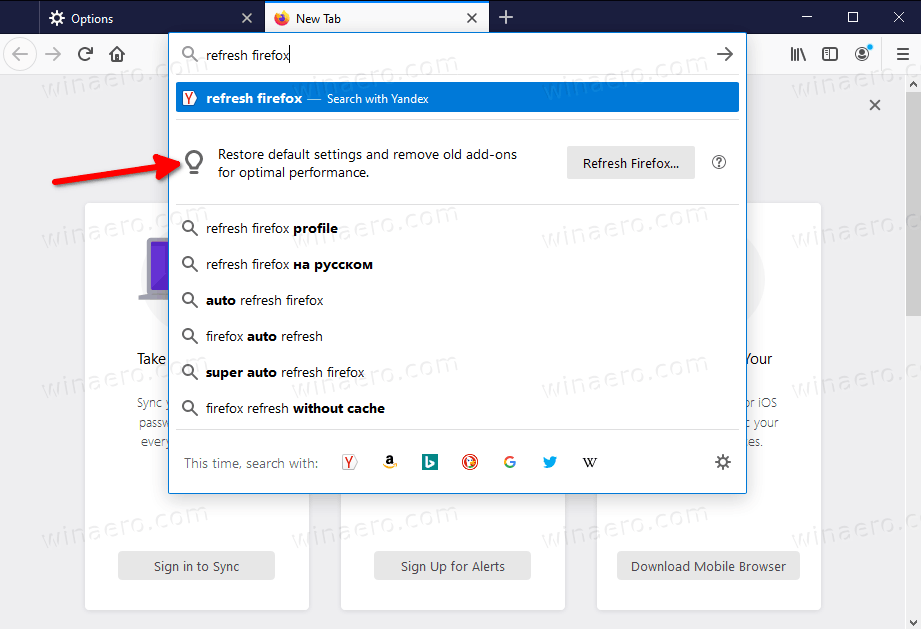 To Disable Feature Tips and Suggestions in Address Bar in Firefox 75,
Open Firefox.
In a new tab, type about:config in the address bar.
Click I accept the risk.
In the search box, type or copy-paste the line browser.urlbar.update1.searchTips.
Double-click on the browser.urlbar.update1.searchTips value name in the search result to toggle its value from true to false. Alternatively, use the toggle button:
Similarly, find the value browser.urlbar.update1.interventions, and set it to false.
Restart Firefox. Now tips won't appear.
You can now restore the https:// and www URL portions for the address bar suggestions if you want.
That's it.