In one of the articles on Winaero, we covered a topic that will bother millions of people once Windows 11 ships to the public somewhere later this year: "How to change the default browser in Windows 11." Windows 10 is known for some shady practices of resetting default apps and forcing users to switch to Microsoft Edge. In Windows 11, Microsoft takes that annoyances to an almost absolute limit by removing a simple way to change the default browser. Of course, not everyone is happy with that change.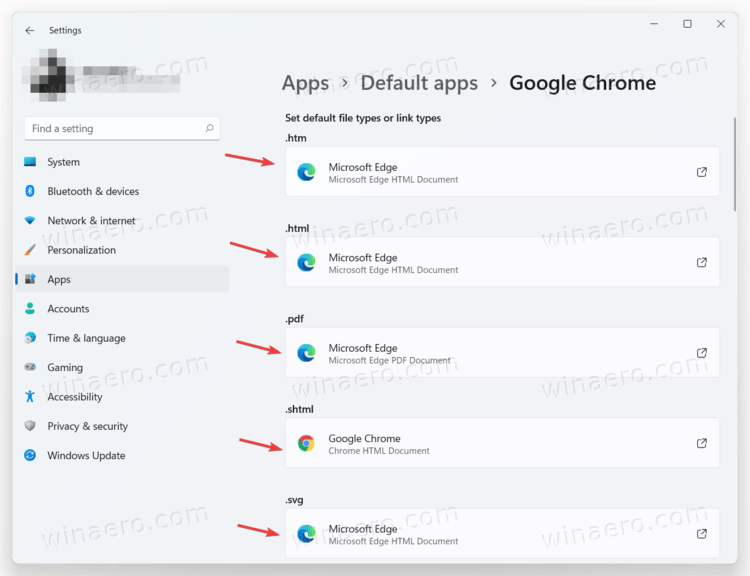 Besides regular users being upset about the need to change the default browser for 10+ different web files types, third-party browsers developers raise their concerns against Microsoft's anti-competitive changes in Windows 11.
Mozilla, Vivaldi, Opera, Brave, and Google issued their statements to The Verge about the matter. Here is what Mozilla said:
"We have been increasingly worried about the trend on Windows. Since Windows 10, users have had to take additional and unnecessary steps to set and retain their default browser settings. These barriers are confusing at best and seem designed to undermine a user's choice for a non-Microsoft browser."
Vivaldi's spokesperson went even further and claimed that artificial lock-ins are the only way Microsoft can get people to use its browser (Edge).
"Microsoft has a history of doing this, and it seems they are getting progressively worse. With every new version of Windows, it is getting harder. They understand that the only way they can get people to use their browsers is to lock them in."
Opera is not that vocal as Vivaldi but still openly stands against Microsoft's questionable practices in Windows 11:
"It is very unfortunate when a platform vendor is obscuring a common use case to improve the standing of their own product. We would like to encourage all platform vendors to respect user choice and allow competition on their platforms. Taking away user choice is a step backward."
Finally, here is what Hiroshi Lockheimer, Google's head of Android, Chrome, and Chrome OS, said regarding the matter:
"This from the company that claims to be the most open, with "the most choice." I hope this is just a developer preview thing, and the shipping version of Windows 11 lives up to their claims. This is far from "choice."
Another problem with Windows 11 is that the operating system ignores users' choices even after changing the default browser. Windows 11 has new widgets that open their content in Microsoft Edge only, regardless of the default browser. Again, nor users nor developers are happy with that. Here is what Brave's spokesperson says:
"It appears that Windows 11 widgets will ignore a user's default browser choice and open Microsoft Edge for the content instead. Brave puts users first, and we condemn this Windows 11 approach because the choice of a default browser has many implications for individuals and their privacy. Users should be free to choose."
Windows 11 is several months from the public release, so there is still hope that Microsoft would listen to users and developers. As of now, the company says it did not intend to harm competitors. Instead, it tries to provide users with more "granular control" over default apps.
"With Windows 11, we are implementing customer feedback to customize and control defaults at a more granular level, eliminating app categories and elevating all apps to the forefront of the defaults experience. As evidenced by this change, we're constantly listening and learning, and welcome customer feedback that helps shape Windows. Windows 11 will continue to evolve over time; if we learn from user experience that there are ways to make improvements, we will do so."
Support us
Winaero greatly relies on your support. You can help the site keep bringing you interesting and useful content and software by using these options:
If you like this article, please share it using the buttons below. It won't take a lot from you, but it will help us grow. Thanks for your support!