Close Threshold for Metro Apps.
Close Threshold for Metro Apps is a must-have tool for all Windows 8 users. It allows you to improve ways of Metro apps closing. You will able to do much smaller mouse movements/touch "swipes" to close any app.
This app has been superseded by Winaero Tweaker and is no longer being maintained. Use the following options from Winaero Tweaker: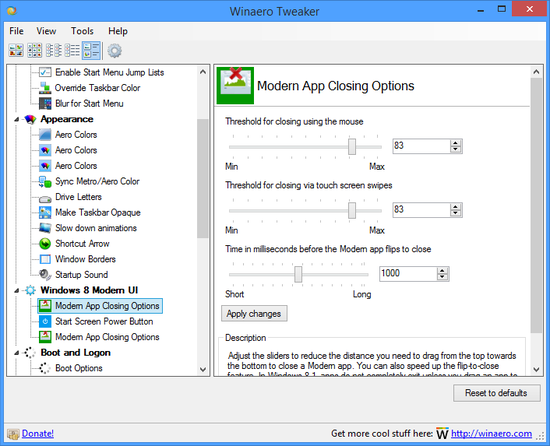 You can download Winaero Tweaker here: Download Winaero Tweaker.