Drag'n'Drop Editor.
Drag'n'Drop Editor is the small portable application what allows you to change default behavior of drag-n-drop feature in the Windows Explorer.
This app has been superseded by Winaero Tweaker and is no longer being maintained. Use the following options from Winaero Tweaker: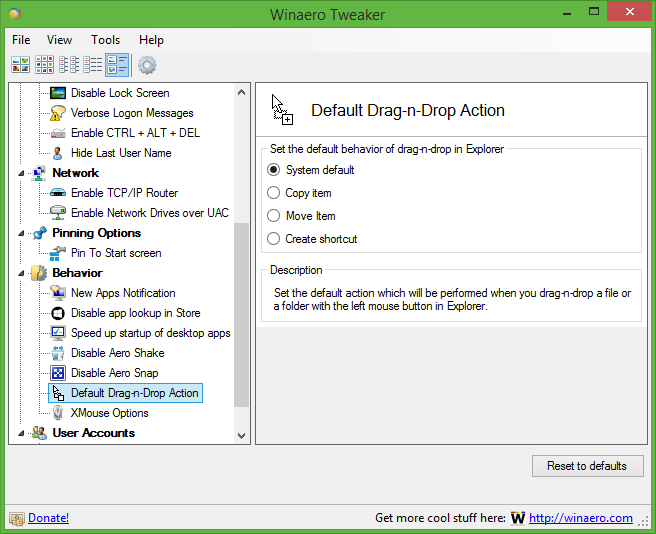 You can download Winaero Tweaker here: Download Winaero Tweaker.
Author: Happy Bulldozer, https://winaero.com. https://winaero.com
Download 'Drag'n'Drop Editor'
Size: 878.91 Kb
Download link: Click here to download the file