Drag'n'Drop Editor is the small portable application what allows you to change default behavior of drag-n-drop feature in the Windows Explorer. As you may know, when you drag file, the Windows Explorer offers you to move dragged item by default. You can change that with ALT,SHIFT and CTRL key modifiers but you can't change the default behavior. Drag'n'Drop Editor fixes it.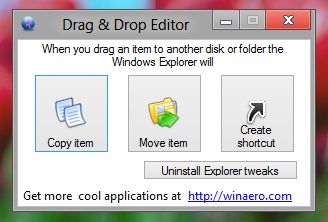 As you can see, the user interface is very simple. Just click on the action what you want to have by default. This will not affect keyboard modifiers for drag-n-drop, but changes keyboard-free action. You many choose between three availabe default actions:
Copy file
Move file
Create shortcuts
To restore your registry to clean state, use "Uninstall Explorer tweaks" button.
Drag'n'Drop Editor in action
The application works in most modern Windows versions from Windows XP to Windows 8. I have compiled "native" versions for Windows 7 and Windows 8. Users of other Windows versions may need to install .Net Framework 3.5.
---
This app has been superseded by Winaero Tweaker and is no longer being maintained. Use the following options from Winaero Tweaker: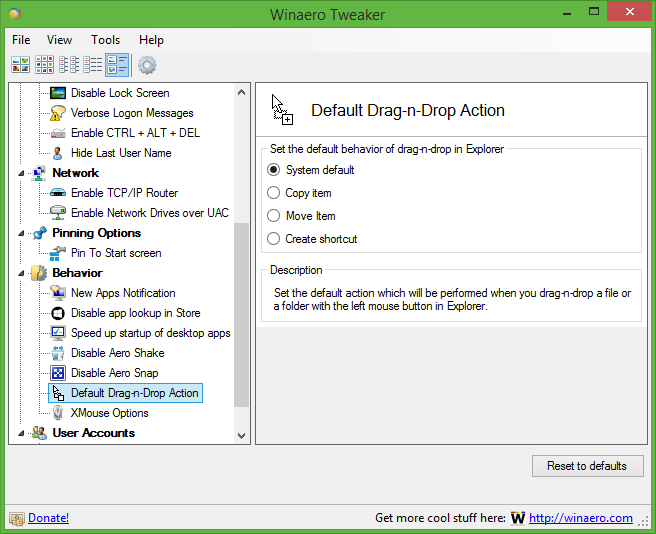 You can download Winaero Tweaker here: Download Winaero Tweaker.