Some time ago the team behind the innovative Vivaldi browser launched a counterpart project for Android. The browser is now available as a beta app on Google Play. In addition, there is a new 'Vivaldi Snapshot' app which includes the most recent fixes available for the app.
RECOMMENDED: Click here to fix Windows errors and optimize system performance
Similarly to the desktop version of Vivaldi, Android snapshots will allow you to test cutting edge builds of the app. They can be installed alongside the Beta/Final and have its own set of preferences and settings.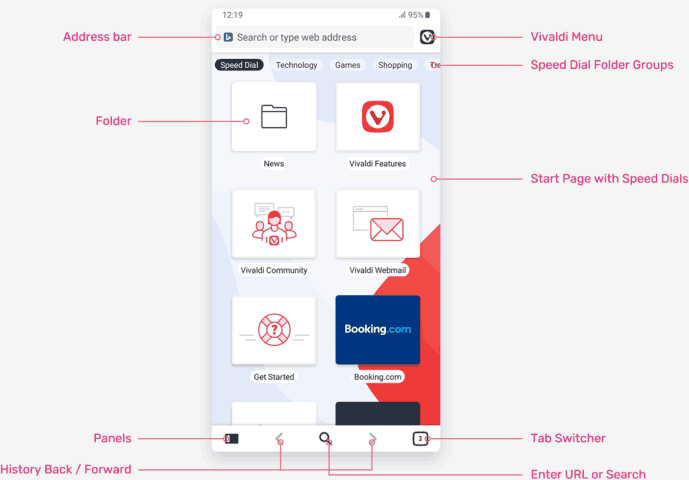 You can install Vivaldi Android Snapshot to preview upcoming changes, and to help the team to test the quality of the latest fixes and improvements, before they reach the Beta or Final branch of the app.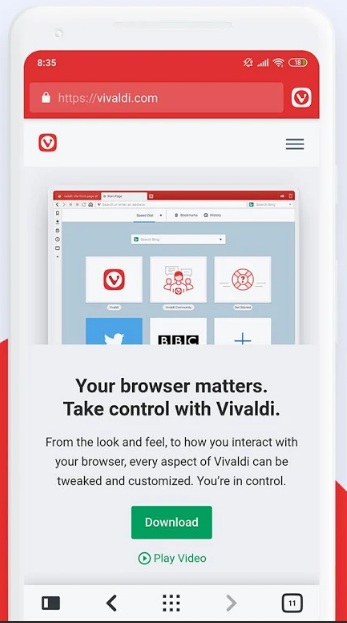 Traditionally, Snapshots come with a change log. For today's snapshot, it looks as follows.
[Capture] Added warning and link to settings when permission was not granted
[Crash] Fixes for several common crashers
[Sync][Notes] Duplication: To benefit from the change, all synced clients must include this fix (VB-57285)
[Sync][Tablet] Thumbnails images have wrong proportion after syncing (VB-51973)
[Themes] Settings disappear (VB-57077)
[Tabs] Cannot undo "Close All Tabs" after opening a private tab (VB-55970)
Updates to Vivaldi about in German (VB-57239)
Updates to Welcome to Vivaldi page in Portuguese (VB-57240)
Use Yandex search engine for RU locale (VB-57304)
Vivaldi app is in English, despite phone language being set to Estonian (VB-57514)
Further translation updates
Interested users can get the app using the following links.
Download Vivaldi Browser Snapshot for Android
If you find a bug, consider reporting in the comments on Google Play or the official announcement.
RECOMMENDED: Click here to fix Windows errors and optimize system performance