A new weekly snapshot of the innovative Vivaldi browser brings the ability to edit bookmarks and notes quickly. Let's see how it works.
RECOMMENDED: Click here to fix Windows errors and optimize system performance
If you are not familiar with Vivaldi, it was started with the promise of giving you a highly customizable, full-featured, innovative browser. It looks like its developers kept their promise - there is no other browser on the market which offers the same amount of options and features. While Vivaldi is built on Chrome's engine, power users are the target user base, like the classic Opera 12 browser. Vivaldi was created by former Opera co-founder and developed keeping in mind Opera's usability and power.
In this weekly release, added initial support for editing bookmarks without the need for using the bookmark editor. You can also edit note titles using the same approach. See the following demo: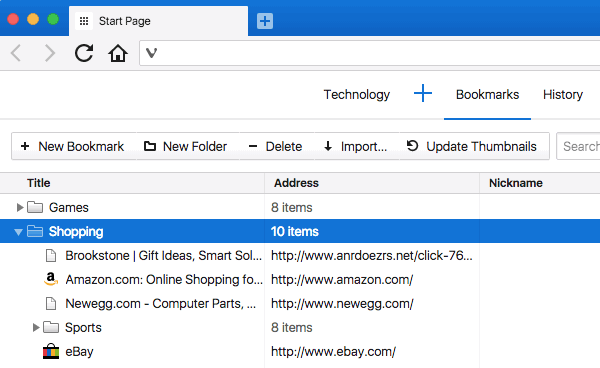 You can edit a bookmark's title directly in both the panel and bookmark manager. Just hit the F2 button while some bookmark is selected and type a new title.
Get it here:
Download (1.5.653.3)
There is no macOS build available, due to a couple of serious issues that appeared following the (Chromium) engine update, relating to page display and how autoupdate works. More details can be found in the official Vivaldi blog.