The most innovative of all modern browsers, Vivaldi, today reached another milestone in the stable branch. The team behind the browser today released Vivaldi 1.11. Let's see what has changed.
RECOMMENDED: Click here to fix Windows errors and optimize system performance

Reader Mode with new options
Reader Mode simplifies web pages by removing most of the clutter. It strips out unnecessary elements from the opened web page, reflows the text and turns it into a cleaner looking text document without ads, menus and scripts, so the user can focus on reading the text content.
This is the normal page appearance: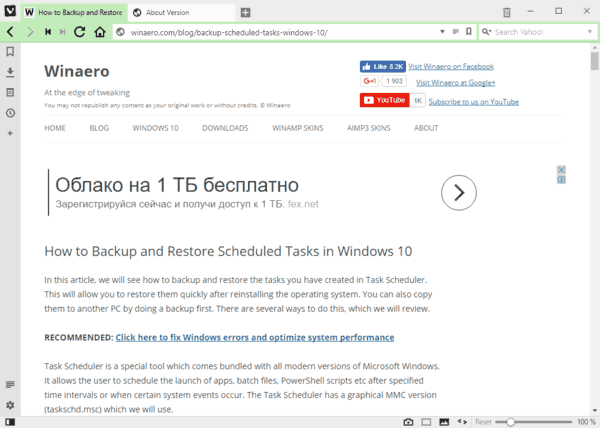 The same page opened in Reader mode: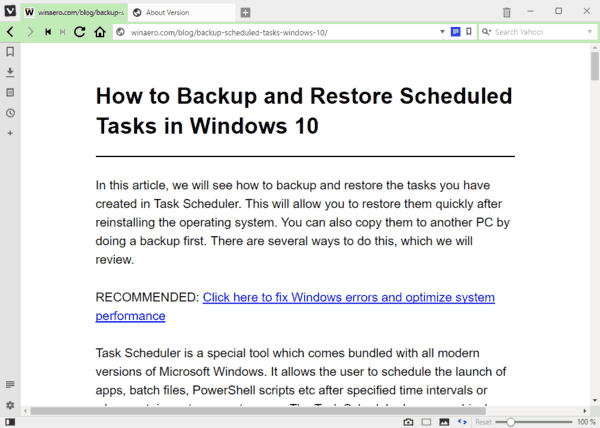 All the new options of reader mode are accessible via a special flyout. Click the reader mode icon above the settings gear icon in the sidebar on the left to open it.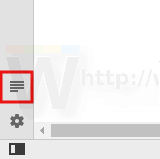 There, you can customize the font options. See the following screenshot: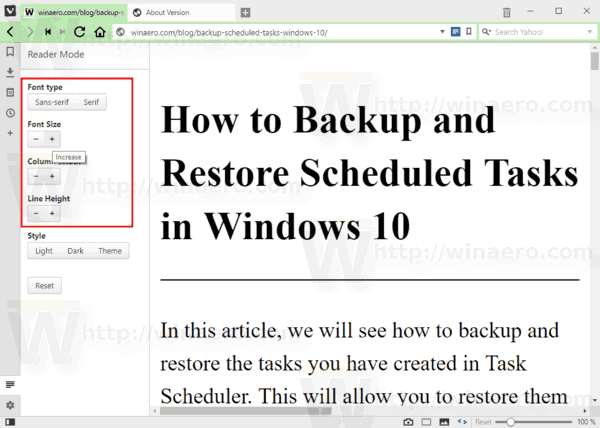 You can also switch between dark and light themes.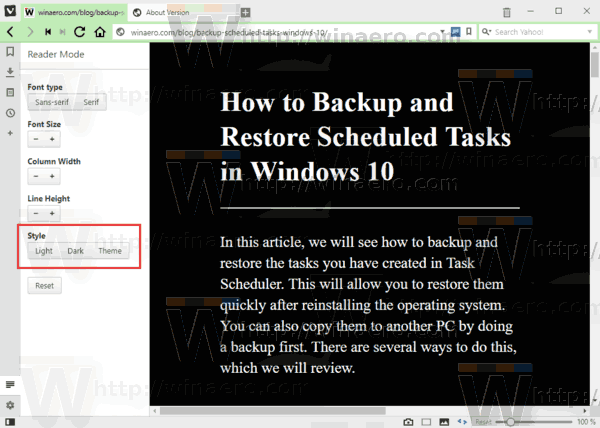 Speed Dial with new options
Speed Dial is a special page which appears in a new tab. It contains small thumbnails of frequently visited web sites, which can be pinned to the top, sorted or removed from Speed Dial. It is possible to customize Speed Dial with extensions.
Starting with version 1.11, you can enable additional buttons for Speed Dial thumbnails.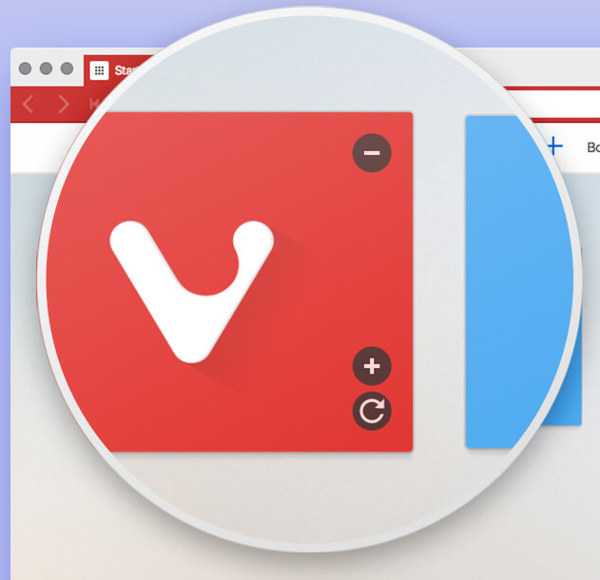 Open Vivaldi and go to Settings -> Start Page -> Speed Dial.
Turn on (tick) or turn off (untick) the option "Show delete button" to show or hide the delete (x) button from the Speed Dial thumbnail.
The option "Show Thumbnail Control Buttons" will allow the user to hide or show the other buttons like "Reload". See the following screenshot.
Control GIF animations
A new menu item in the Toggle Images button menu will allow you to choose between the following values:
Always - always play animations.
Once - play a GIF animation once and stop it.
Never - disable animation auto play.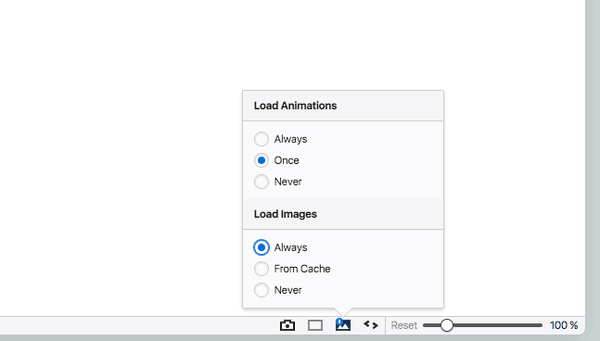 Adjustable Mouse Gesture sensitivity
Another interesting option in this release is the ability to adjust the gesture sensitivity.
Here is how it looks.

The default minimum stroke length is set to 5 pixels and can be increased to up to 100 pixels, all controlled with a slider in the Settings.
A new logo
Vivaldi 1.11 has got a new icon. Here is how it looks: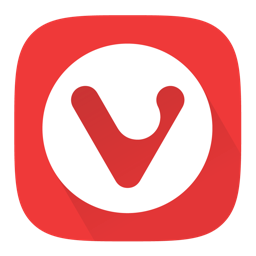 The official announcement states the following.
Last but not least, we've updated our application icon. Our goal was to modernize the icon to reflect Vivaldi's quirky side. We had, of course, to make sure that the original "V" that you know and love was still at the heart of the new design. As a result, we are proud to bring you our fresh new icon with a rounder shape and a cleaner contemporary look.
You can download Vivaldi 1.11 from its official web site.