The ability to toggle image visibility was one of my favorite features in the classic Opera web browser. It was useful especially when you were using a limited data plan to conserve your bandwidth and reduce Internet traffic. It is great to see an almost similar feature in Vivaldi.

RECOMMENDED: Click here to fix Windows errors and optimize system performance
Vivaldi 1.10 is getting more options to toggle image visibility. Starting with the developer snapshot 1.10.845.3, there is a special menu item and a hotkey which you can use to enable or disable images on web sites.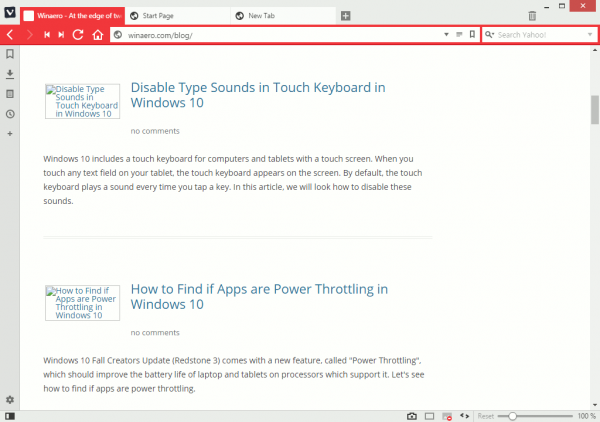 The feature itself is not new. Vivaldi already has a special status bar button. Clicking it toggles the image visibility (see the screenshot below):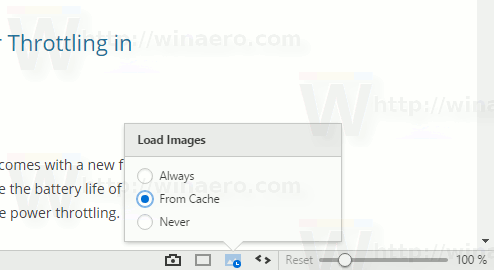 However, once you disable the status bar, you can't access the image button. The additional methods implemented in 1.10.845.3 solve this issue. If you prefer a cleaner interface with the status bar hidden, you can use:
The View menu - Toggle Images menu item.
The following shortcut keys: Ctrl + Alt + I
You can also assign a custom hotkey in Settings - Keyboard - Keyboard Shortcuts - Tab for this action.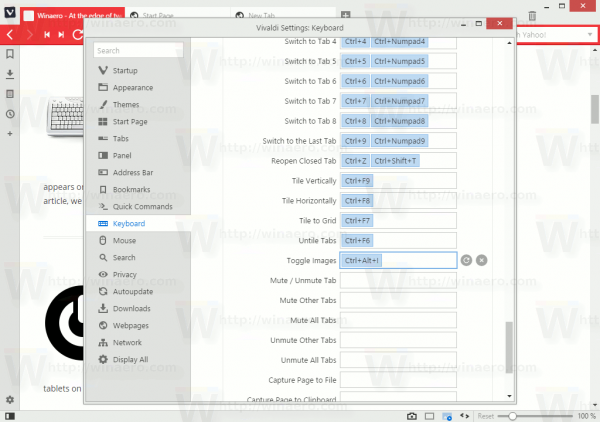 You can download the updated developer version of Vivaldi here: