A new version of Skype Alpha for Linux was released today by Microsoft.  It is a completely redesigned software which has nothing common with the previously available Skype 4.3.
RECOMMENDED: Click here to fix Windows errors and optimize system performance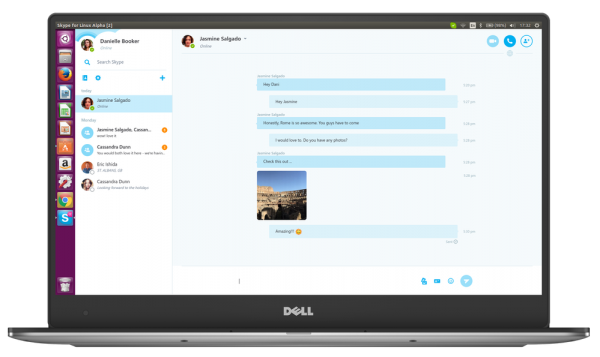 The new version of Skype for Linux shows a shift from the previously used Qt framework to web technologies. Under the hood of this new version are the Electron platform, Chromium and Node.js.
So, basically this new Skype is just a web version packed into a native GUI app.
The change log highlights the following improvements and fixes:
Instead of being hidden, the menu items are now disabled when you're not signed in.
Logout from the menu works consistently now.
Fixed the post-install script on all supported distributions.
Fixed the "minimise to tray" function for Cinnamon.
URL links that are sent in a chat now open with the browser.
Fixed the Redo shortcut for Linux (Ctrl + Y).
The new Skype for Linux supports only the latest version of the Skype protocol. Due to this limitation, the application is not able to communicate with users who are using Skype for Linux 4.3.0.37. It is able to receive messages and calls only from recent versions of Skype for Windows, macOS, iOS and Android.
To give it a try, do the following.
Point your browser here: Skype for Linux Alpha
Download and install the appropriate package.
Open the apps menu and run it from there.