A new version of the Skype app is out to Insiders. Skype 8.34.76.37 comes with a couple of new features, including a new emoticon picker.
RECOMMENDED: Click here to fix Windows errors and optimize system performance
The feature is available on Android, iPhone, iPad and desktop for Windows, Linux and Mac.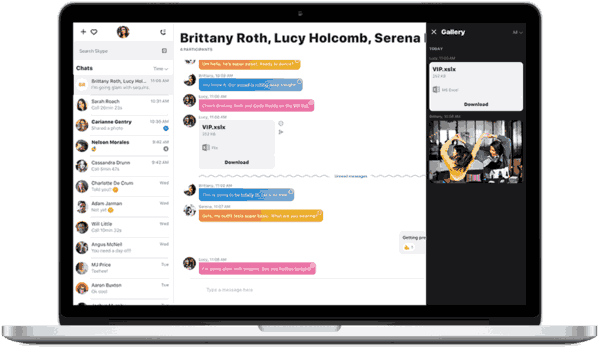 Tip: Here's how to tweak your PC to ensure top performance for a specific type of task, be it gaming, document work or something else.
The new Skype for Desktop has a very streamlined user interface. It follows the modern trend of flat minimalist design with glyph icons and no borders anywhere. This design is being used in all other Microsoft products.
The app comes with an updated emoticon picker with 750 options to express your feelings. Microsoft describes the change as follows:
Whether you're sending a thumbs up, a high five or just skipping around, our emoticons have a new lease of life in Skype! We are super excited to share we now have over 750 options, where you can express how you are feeling with our uniquely animated emoticons!

Another fun fact, we've overhauled our color pallet so you can choose your theme, send what you want, and still see it all! The penguin kiss or sad bat will no longer disappear on the dark theme, you can now see every emoticon on every background and bubble color combination in Skype.

How do I send them?

Open Skype, select a contact to chat with and open the expression picker by clicking on the smiling face.

Additionally, in the hand and person tab, long press (mobile), or right click (desktop),  and a popup will appear with 6 different tone options. Click the one you want and it will be placed inside your message box. You can send the emoticons separately or with text, the choice is yours.
Also, see the conversation here.
Articles of interest: