Skype is a popular VoIP software which Microsoft acquired quite some time ago. One its long awaited features was call recording. Finally, the company has added the ability to record a Skype call to the app. No third-party apps are required anymore. Now Skype has native support for recording and sharing your call recordings.
RECOMMENDED: Click here to fix Windows errors and optimize system performance
The official announcement states the following.
When we added video to Skype calls over ten years ago, the ability to share important moments with loved ones took a big step forward. Today, we're introducing call recording to help capture special moments in a Skype call with your loved ones or record important meetings with your colleagues.

Call recording is completely cloud-based and is now available on the latest version of Skype and on most platforms, except Windows 10. Call recording is coming to Windows 10 with the latest version of Skype releasing in the coming weeks.

As soon as you start recording, everyone in the call is notified that the call is being recorded—so there are no surprises. If you are on a video call, Skype will record everyone's video as well as any screens shared during the call. After the call, you can save and share the recorded call for the next 30 days.
To record a Skype call, do the following.
When calling someone, click on the + button.
Select Start recording from the menu.
On a mobile device, tap the + sign and then tap Start recording.
A banner will appear in your Skype screen letting everyone know you've started recording the call.
After the call, the recording is finalized and then posted to your chat where it is available for 30 days. You and everyone on the call can save the recording locally or share the recording to your contacts any time during the 30 days.
You can download the recorded call by clicking on the three vertical dots menu button and selecting Save to 'Downloads'/Save as... from the menu.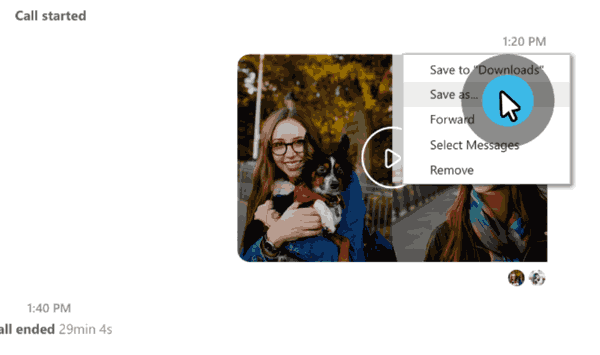 Also, you can share your call recording by selecting the Forward command from the menu (see the screenshot above). In the next dialog, select contacts you want to share the recording with.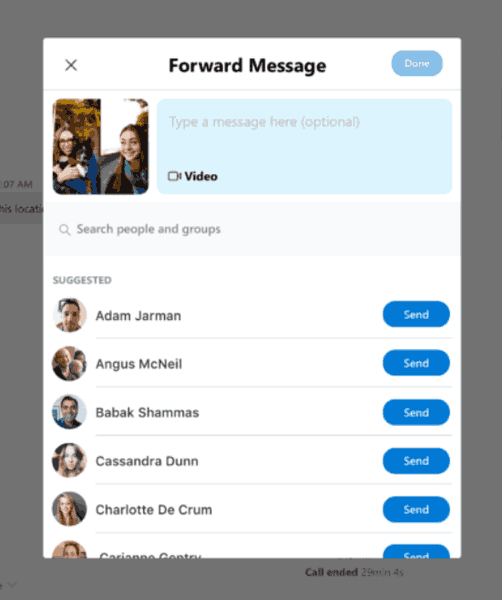 That's it.
Source: Microsoft.
RECOMMENDED: Click here to fix Windows errors and optimize system performance