A new snapshot of the innovative Vivaldi browser comes with an enhanced tab muting feature. Vivaldi 1.7.735.11 represents the upcoming version 1.7 which is currently under development. Let's explore which improvements the browser got.
RECOMMENDED: Click here to fix Windows errors and optimize system performance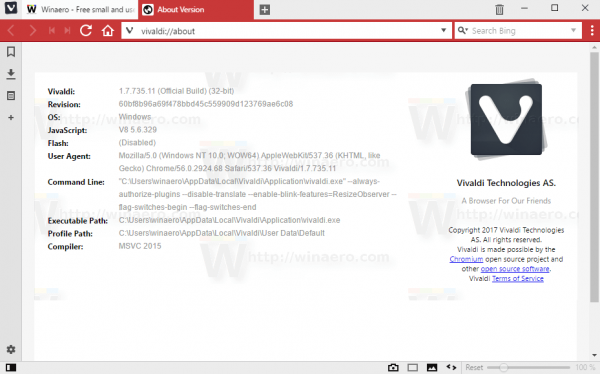 In Vivaldi 1.7.735.11, developers have added the ability to use commands to manage noisy tabs with keyboard shortcuts and quick actions. Press F2 and type mute to see the list of all available commands: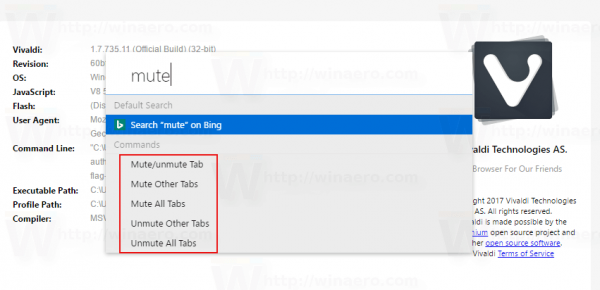 The following commands are available in the list:
Mute/unmute Tab
Mute Other Tabs
Mute All Tabs
Unmute Other Tabs
Unmute All Tabs
This is very useful.
Another good thing is the ability to assign a keyboard shortcut to any of the commands in the list above.
To add a keyboard shortcut to Mute or Unmute tabs in Vivaldi 1.7, do the following.
Click the Vivladi icon in the title bar and go to Tools -> Settings.
In Settings, click Keyboard on the left.
Scroll down to the Tab section on the right. There you can configure the shortcuts for tab muting commands.
You can download Vivaldi 1.7.735.11 from here:
Source: the official announcement.