Windows 10 comes with a Task Manager which is similar to Windows 8 and radically different from the one in Windows 7 and earlier. It has some nice features, like the performance graph or startup impact calculation. It is able to control which apps launch during startup and can analyze performance of various hardware components. However, only the Processes tab shows if a process is 32-bit. So you might want to tweak the Details tab to show this information too.

RECOMMENDED: Click here to fix Windows errors and optimize system performance
The Task Manager app in Windows 7 and earlier showed 32-bit apps running on 64-bit Windows by appending *32 to their process name.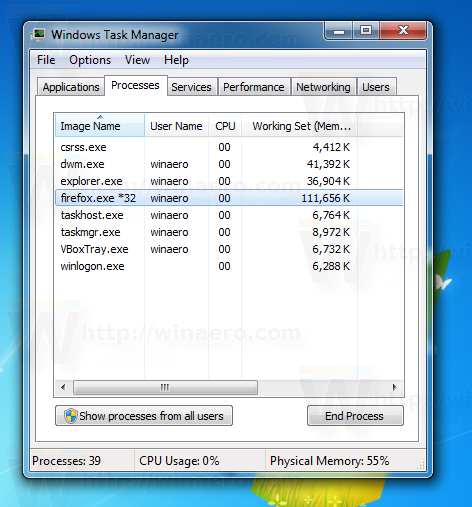 In Windows 10, the Task Manager app shows this information only on the "Processes" tab along with the name or title of the app.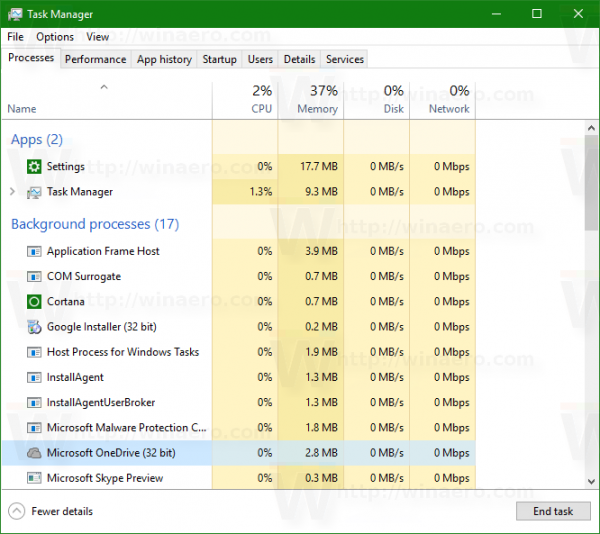 Advanced information about running apps is shown on the Details tab, but the target platform of the process is hidden by default.
To make it visible, do the following.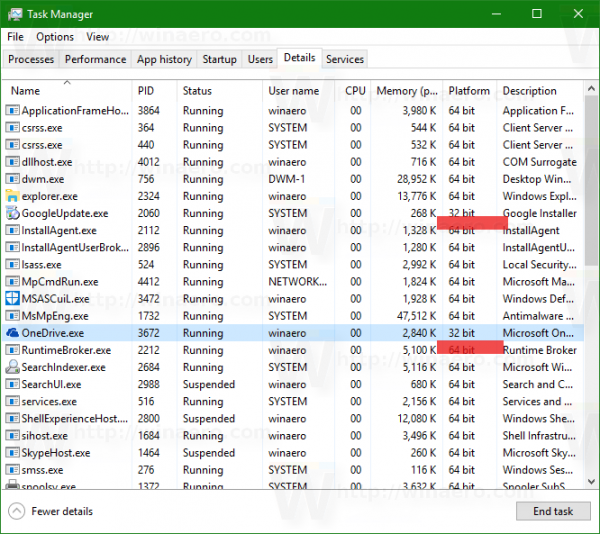 Now you can see if the process is 32-bit or 64-bit on the Details tab of the Task Manager in Windows 10.
RECOMMENDED: Click here to fix Windows errors and optimize system performance