Abnormal Shutdown Diagnosis is a feature introduced in Windows 10 Creators Update. After a crash or an improper shutdown, the operating system runs a special script which collects all the necessary information about any serious faults which may have occurred on your PC. It asks if you want to upload the collected data to Microsoft for diagnostics and issue resolution.

I was playing with
Windows 10 build 14997
and invoked a
Green Screen of Death
. After some time, I got a diagnostic script running on my PC, which looks like this: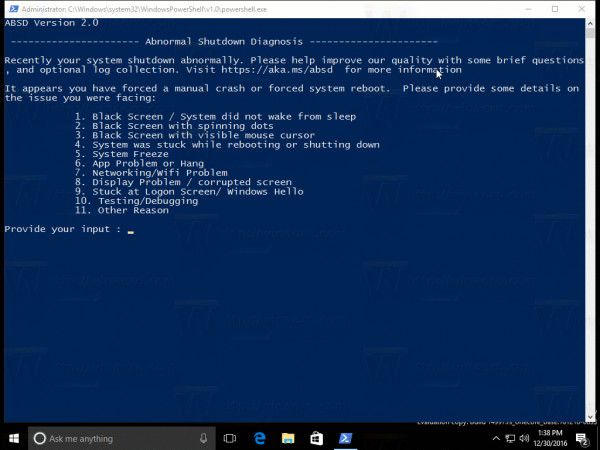 That's how I discovered the new Abnormal Shutdown Diagnosis script bundled with Windows 10.
Abnormal Shutdown Diagnosis in Windows 10
The script asks how the issue happened. It offers to choose from a list of symptoms related to the crash or the abnormal shutdown.
The list includes:
Black Screen / System did not wake from sleep
Black Screen with spinning dots
Black Screen with visible mouse cursor
System was stuck while rebooting or shutting down
System Freeze
App Problem or Hang
Networking/Wifi Problem
Display Problem / corrupted screen
Stuck at Logon Screen/ Windows Hello
Testing/Debugging
Other Reason
I chose #10, which is Testing/Debugging as it was my actual reason.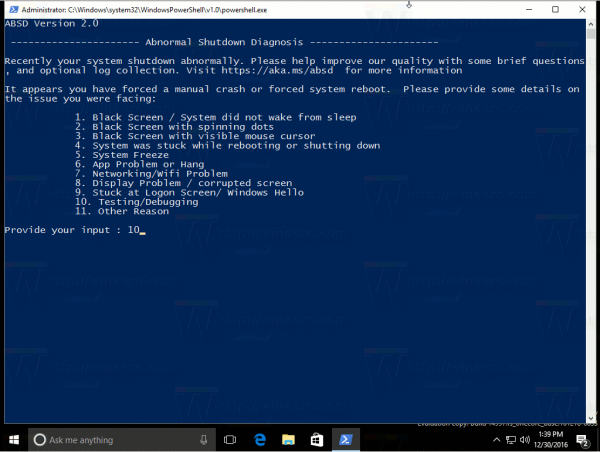 The script then asked if I needed to submit a report and optionally more details. At this point, it is possible:
To provide more details and submit the report.
To not submit the report.
To submit the report but not include more details.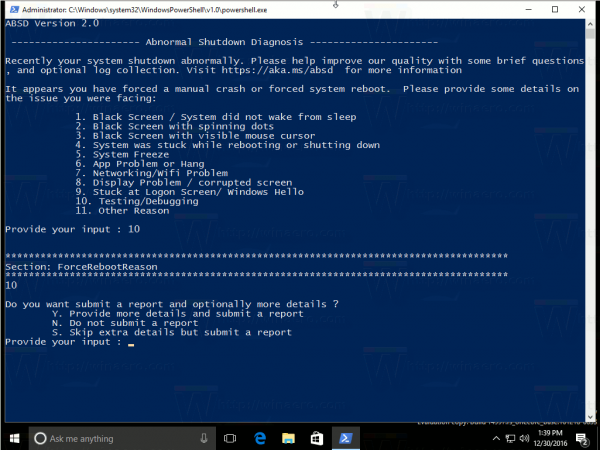 If you pick the more details option, thereafter, the script will collect a lot of diagnostic data from your PC.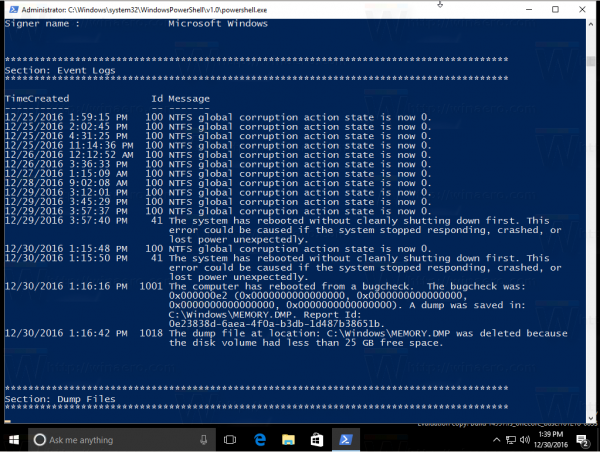 This includes installed drivers, hardware and software configuration, Windows logs, Windows Store logs and sleep diagnostic reports. If your device has a mobile broadband module, its IMEI number will also be collected.
The data collected will be sent to Microsoft. If it fails, (it did in my case), the script will put everything collected on the Desktop.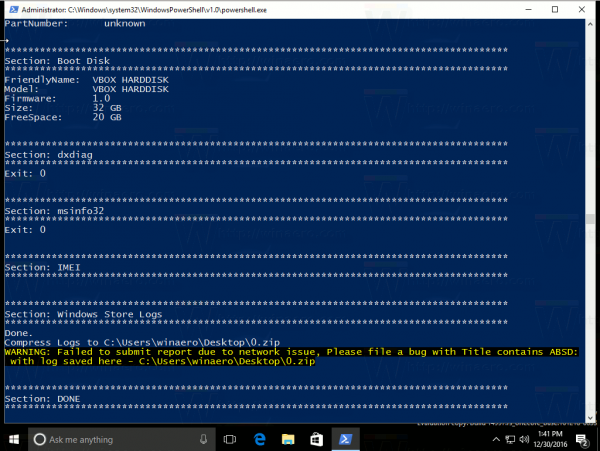 In my case, it created a ZIP archive named "0.zip". There, you can learn everything that the script collected.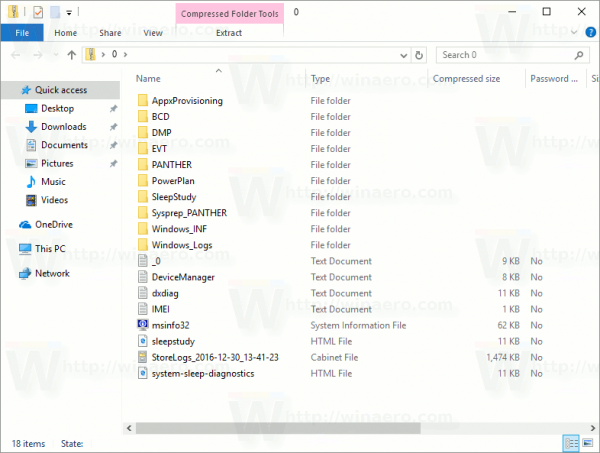 The Abnormal Shutdown Diagnosis script in Windows 10 is located in the folder
c:\windows\system32\absd
There are 4 additional scripts related to the main script ABSD.ps1.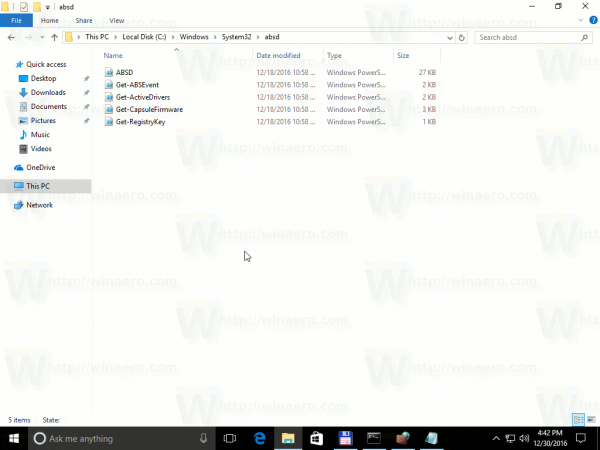 This feature is new to Windows 10 build 14997. It is not clear if it will be included in the stable branch of Windows 10, but it can definitely be useful for both Microsoft and Windows Preview Insiders. The automated diagnostic script can save you a lot of time in troubleshooting.