As you may remember, when Windows 10 build 16199 was released, Microsoft accidentally showed a different user interface for changing commonly accessed settings. The feature is known as Control Center. A working Control Center is spotted in Windows 10 Build 16212, which has been accidentally released to some Insider PCs.
Microsoft accidentally released the internal build 16212 to some Insider PCs. Rafael Rivera was able to access it. He found out a working Control Center in this build.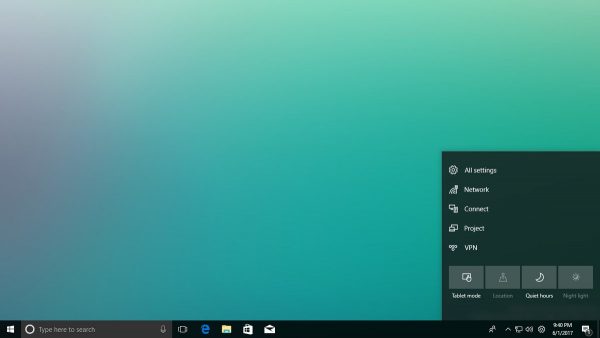 Control Center is represented by a gear icon in the notification area. This is the same icon that is used for Settings. When the user clicks the icon, the following pane appears on the screen: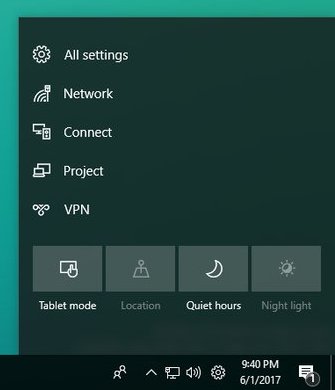 Its appearance will remind you of Action Center. The same Quick Action buttons and controls are located at the bottom of the flyout. However, there are no notifications in this pane. Instead, there are quick links to various parts of the Settings app.
The Control Center is entirely customizable, allowing the user to change what shows up there, with additional options that allow you to reorganize some of the settings to your liking.
Microsoft may consider moving Quick Actions from Action Center, leaving it exclusively for notifications. This change is expected to be included in Fall Creators Update, which will be released in Fall 2017.
As of this writing, it is hard to say if the new pane is a good idea. Let's wait for a few builds and see how useful the Control Center can be.