This is very minor release. I found out that the "Reset defaults" button does not work in the "Override Taskbar Color" option of Winaero Tweaker. Somehow the code which does the job is missing from the previous released version, so I added it.
RECOMMENDED: Click here to fix Windows errors and optimize system performance
I am sorry for any inconvenience.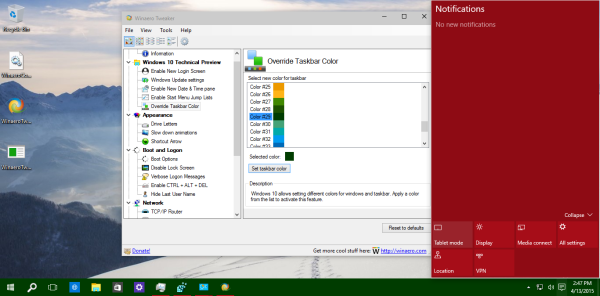 Please re-download Winaero Tweaker:
Download Winaero Tweaker | The list of Winaero Tweaker features | Winaero Tweaker FAQ
RECOMMENDED: Click here to fix Windows errors and optimize system performance