OOBE (stands for Out-of-box experience ) is the experience the user has when preparing to first use a new product. In Windows, this includes the setup process of installing and/or performing initial configuration of hardware, setting privacy options, and adding a user account to the OS. Starting in Windows 10 version 1903, OOBE includes two new pages.
RECOMMENDED: Click here to fix Windows errors and optimize system performance
If you have performed a clean install of Windows 10 at least once, you must be familiar with the OOBE of the OS. It includes several pages, which vary in each version of Windows 10.
Traditionally, Windows 10 allows setting your privacy options,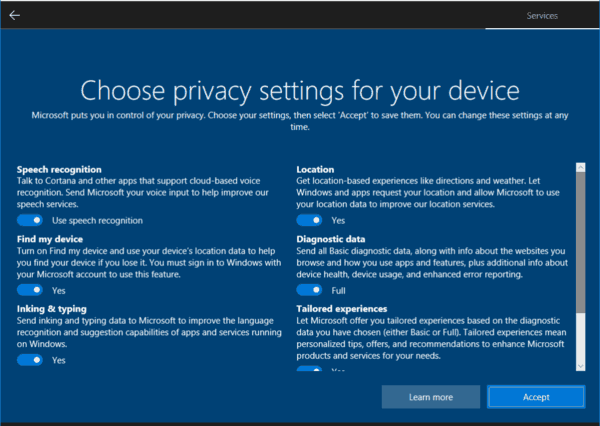 specify your basic regional options,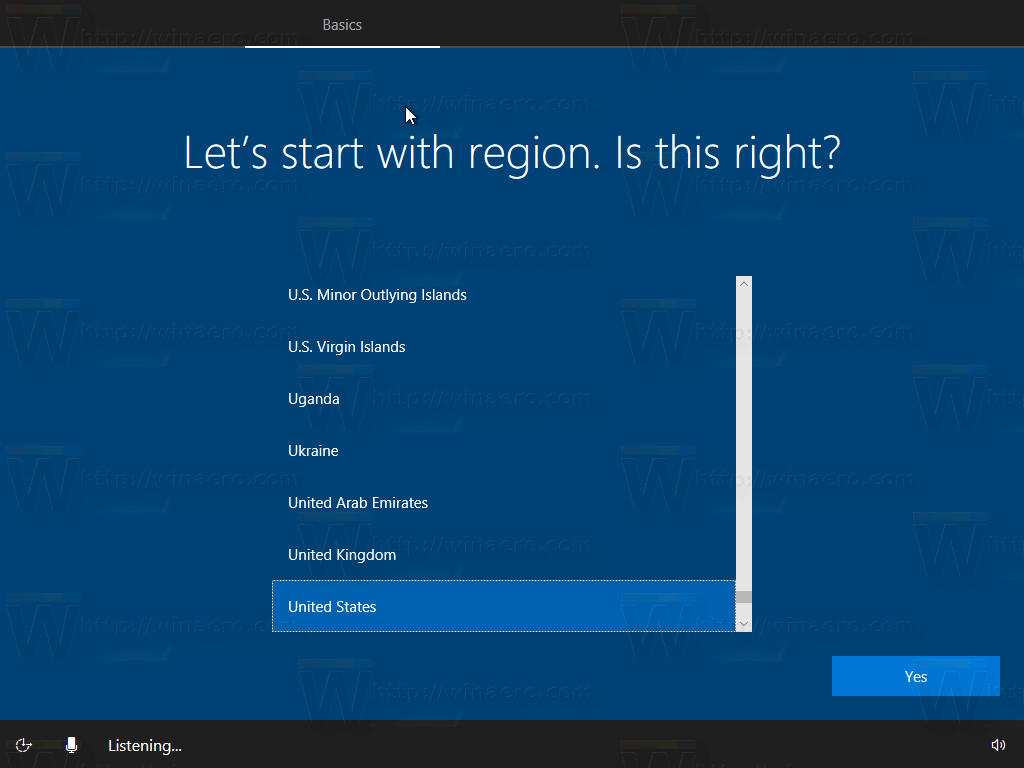 and add a user account.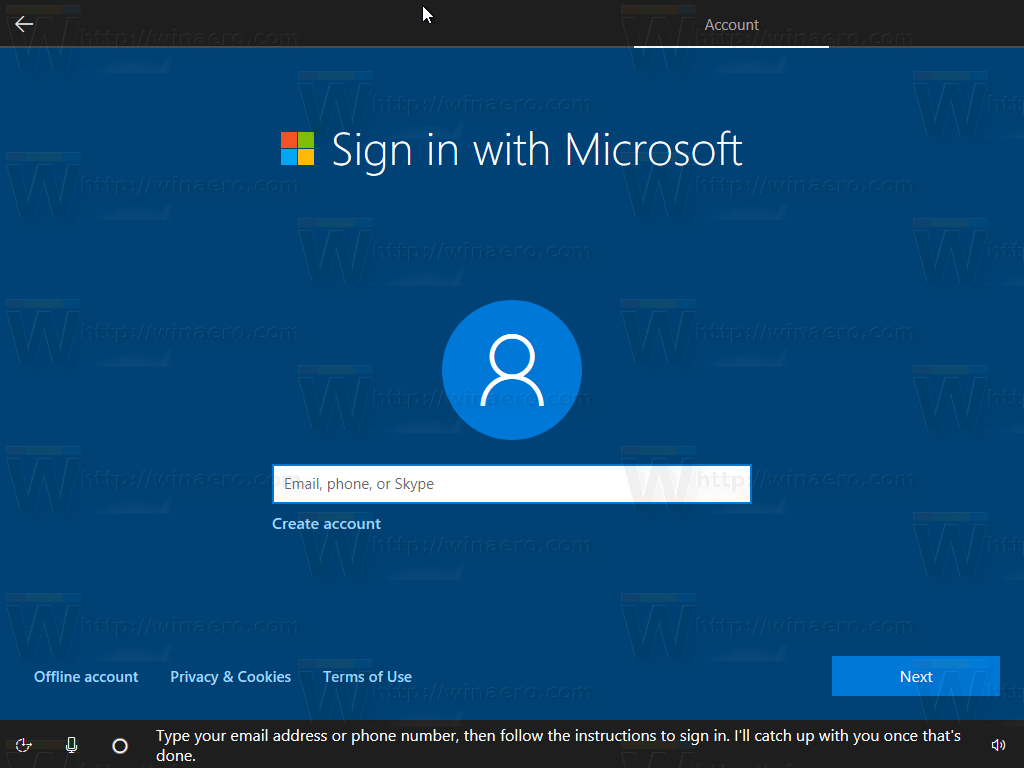 In addition to these pages, a couple of new options were added to the OOBE in Windows 10 version 1903.
The first page promoted Microsoft's very own cloud services.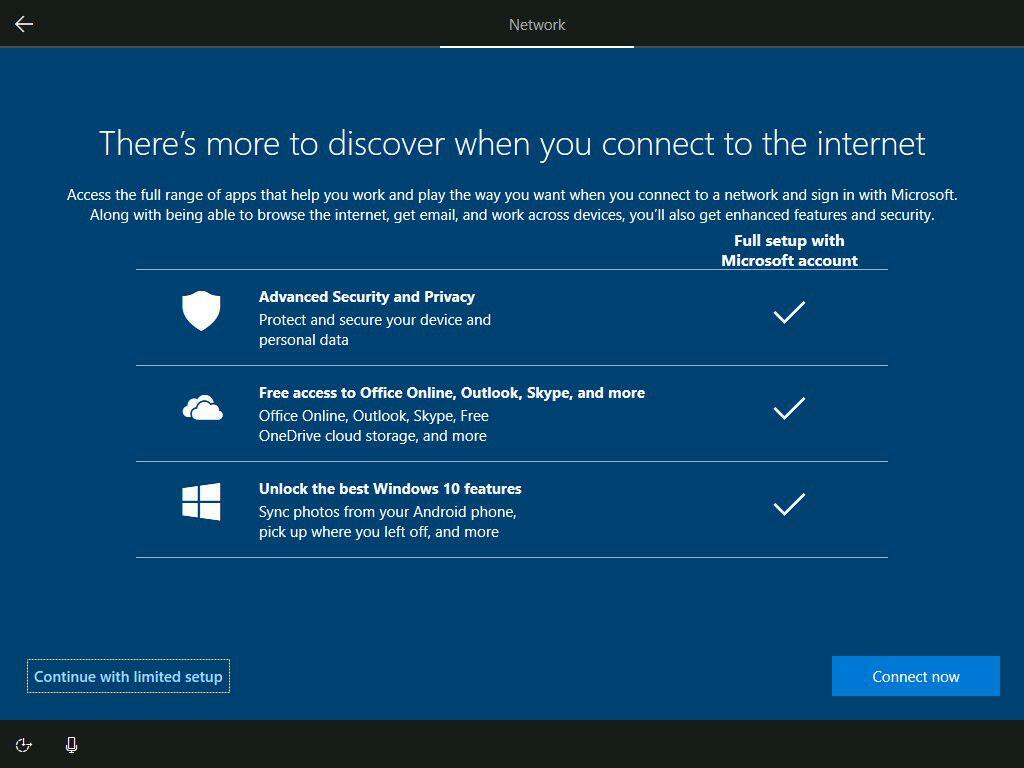 It appears when your PC is not connected to a network. The page suggests getting connected online in order to get latest definitions for Defender, sync your files and folders with OneDrive, use Skype and Outlook, and use Windows Timeline and Your Phone app.
The second page is promoting the Cortana app and service.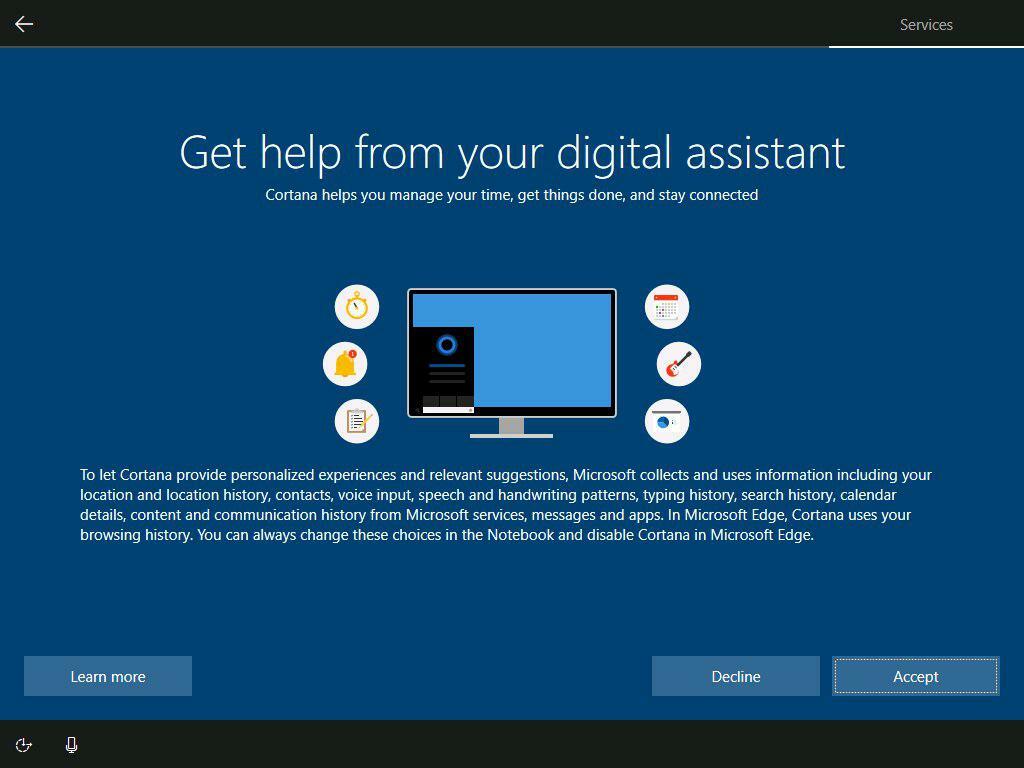 Actually, it is just a reworked Cortana page with a nicer design. It now advertises the key features of Cortana, including Notebook, Notifications and Reminders, Calendar events, and more. Also, it clearly states what kind of information will be collected by Cortana and sent to Microsoft's servers.
So, for the end user, the pages do not add extra value. They serve as a reminder about the features included in the OS. Microsoft is interested in increasing the user base of their cloud services. Certain options of OneDrive and Outlook are available by a subscription, others may contain ads. In any case, they will generate extra revenue for the company, so that's why we have these two pages in the OOBE.
Also, see Windows 10 setup.exe command line switches.
RECOMMENDED: Click here to fix Windows errors and optimize system performance