The Win+X menu is one of the handy features of Windows 8 and Windows 8.1 on the desktop. When you press the Win+X hotkey on the keyboard, it appears in the bottom left corner.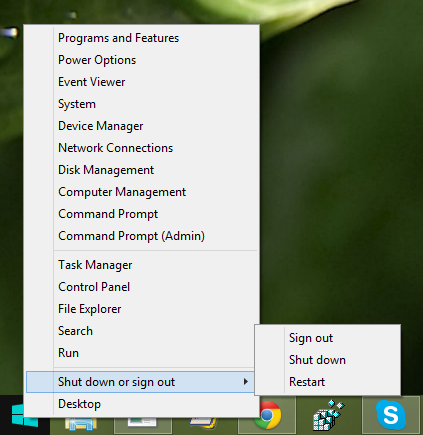 It contains quick links to the main control panel items, some administrative tools and provides quick access to the command prompt or PowerShell. Additionally, in Windows 8.1 it allows you to quickly sign out, shutdown and restart.
On a tablet with a touch screen, you might need to open that Win+X menu, but without a keyboard or a mouse, you may not be aware how to access it. Here's how to access it.